In your Community Settings, you'll see lots of customization options to help you decide exactly what your community space should look like for your members. Here's how to choose the colors for your community space, add your background header photo, and add your own Favicon.
Sections:
Branding Dimensions:
Group Branding:
Square Community Logos- minimum 280X280
Registration page cover photo- 620x120
Group Icons: 100x100
For Group Cover Photos, check out this article
Network Branding:
Network Logo: 280x280
Favicon- Small version of logo- 1:1 ratio
Cover Photo 690x 136
TIP: If you are looking to design new photos we recommend using Pexels for license-free photos and Canva to design and customize.
Enable custom colors
Go to your Community Settings page and click on the Branding Tab: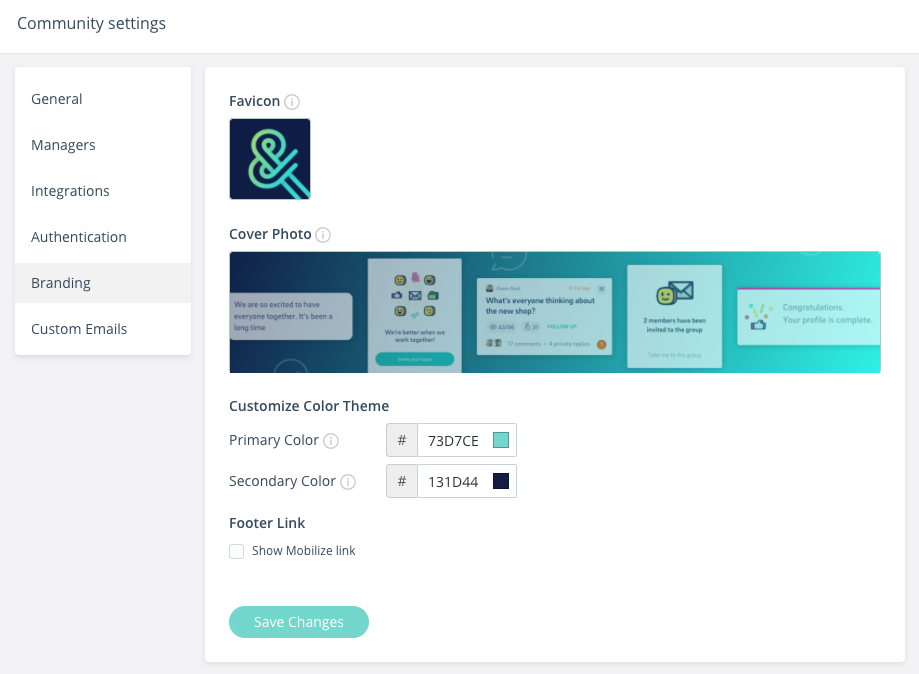 First set your Primary Color:
The Primary color you choose will be applied to these items, instead of the Mobilize teal:
Call To Action buttons
Links
Items that are in a "select" mode
Then set your Secondary Color:

The Secondary color you choose will be applied to these items, instead of the Mobilize dark navy blue:
Group's Navigation bar background
Tool Tips
Community page header
Registration Form header
*TIP: We highly recommend using darker colors for the Secondary color. Darker colors will blend best with the font & icon colors in the platform.
Here's an example of the difference between the Mobilize colors and a different color set:
Mobilize colors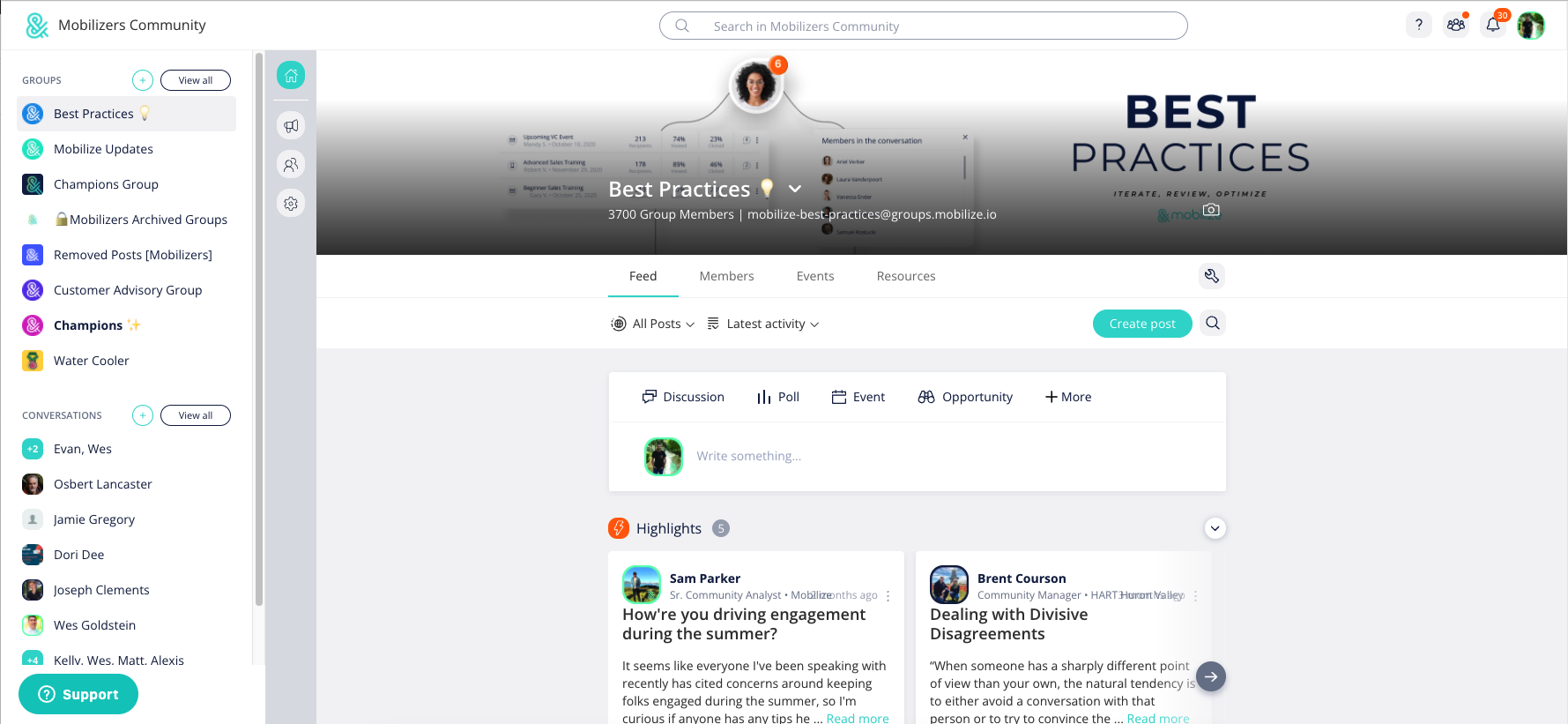 Custom colors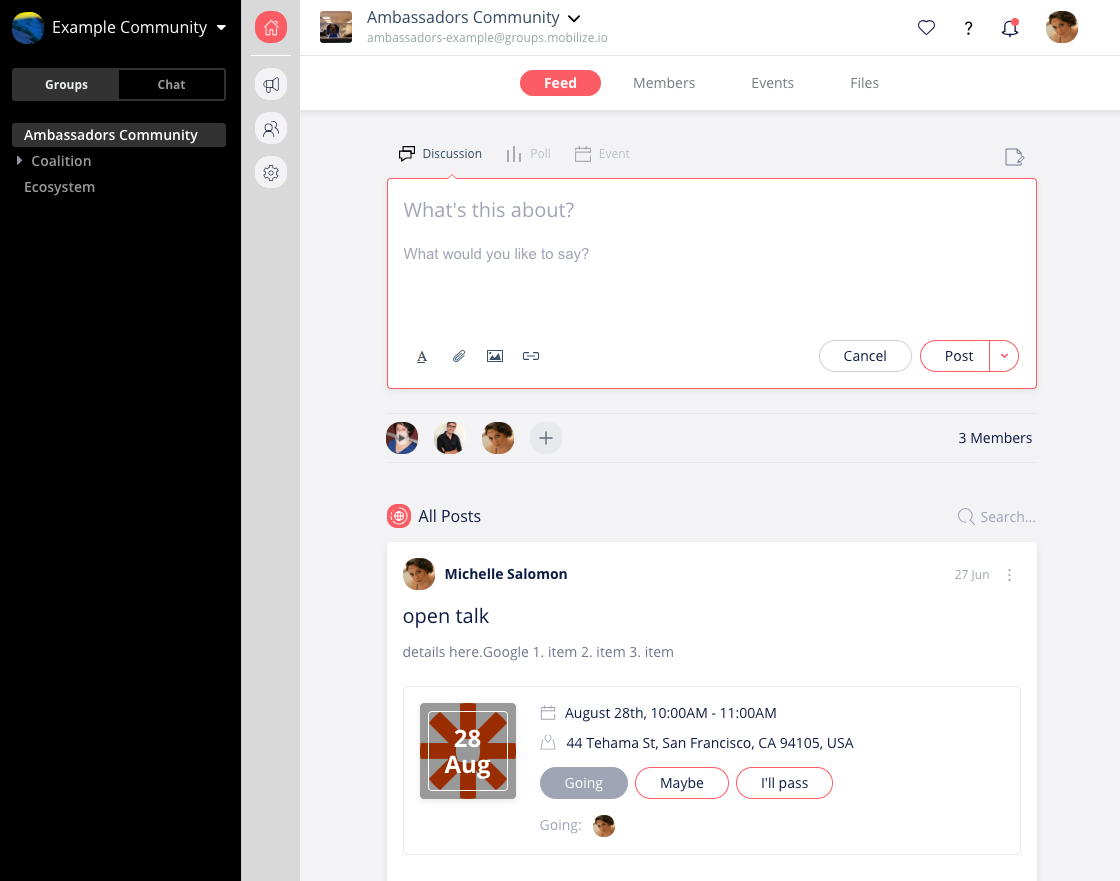 Add your background header
The background header shows on your login page, homepage (if you have at least 1 group set to Open), and your registration forms. See for example the blue ocean in this homepage: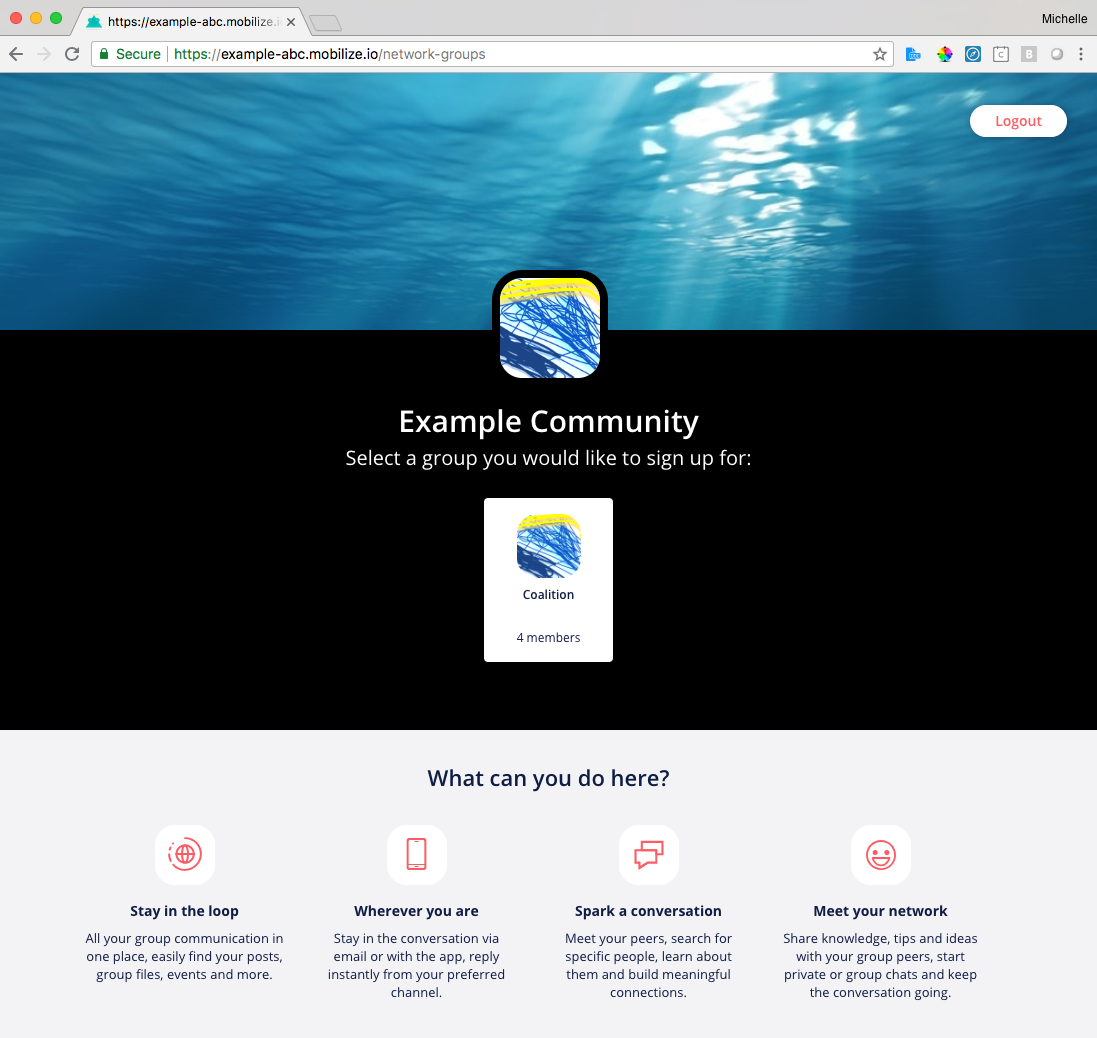 Add a Favicon
Upload a high-resolution favicon. This appears before the title on your members' browser tab. See the teal triangle in the screenshot above, also zoomed in below. Recommended ratio: 1:1. 150KB max, 588x588 maximum.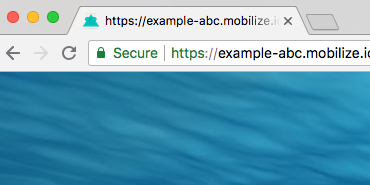 Now that your brand colors and icons are set, you can connect your own custom domain and custom email domain.