In your community, you can now add a cover photo and customize the look and feel of each group! Check it out: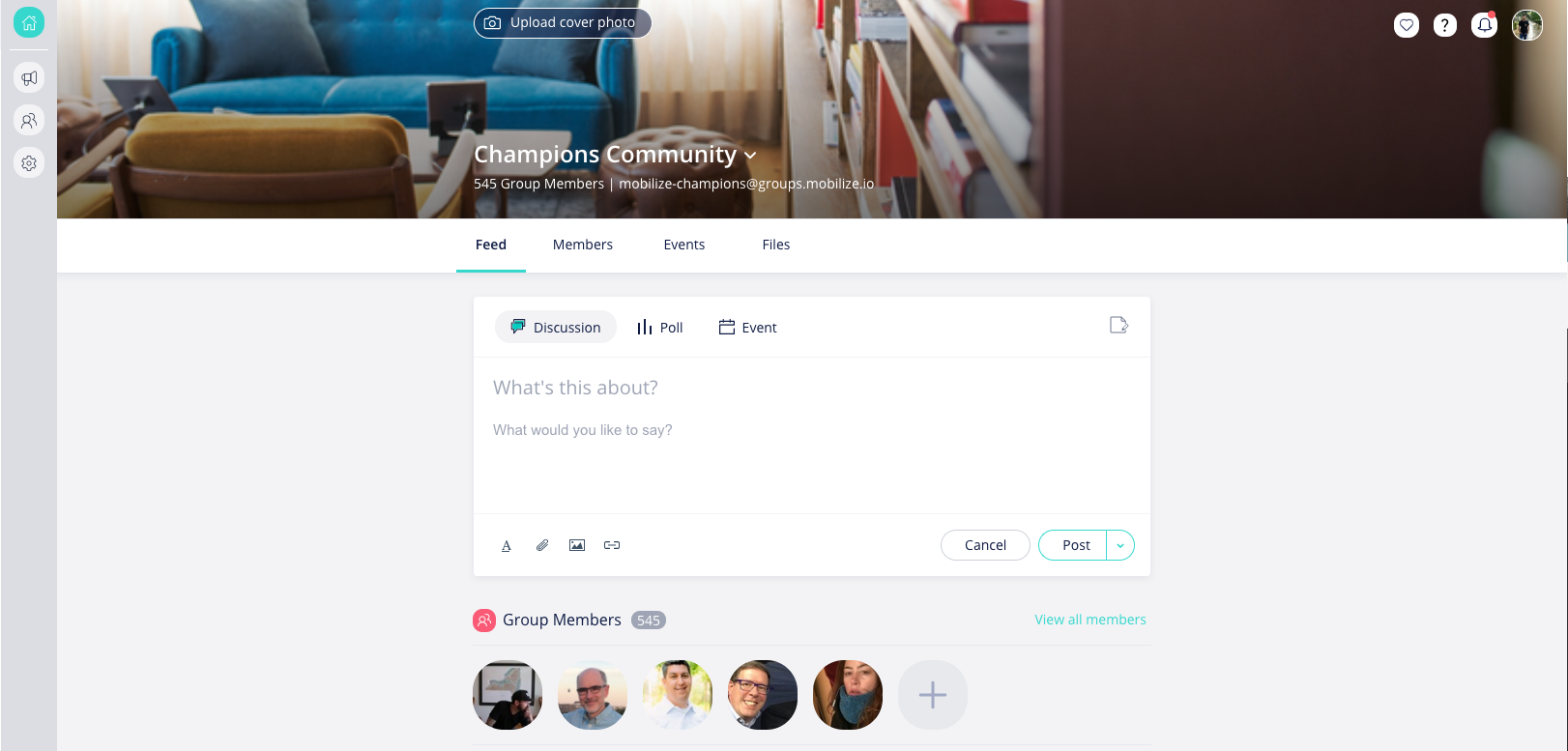 How to Upload a Group Photo
1: Find a high quality photo
2. Click Upload Cover Photo
3. Marvel at your new inviting group page

** Note-
- We use a Dynamic Ratio to ensure that photos elegantly are displayed on your member's screen. This can cause the image size and ratio to change based on the screen size and aspect ratio of your screen. For an optimal experience, we recommend images with 300ppi.
- Small screens such as tablets or shrinking a browser screen may result in images cropping to keep their original ratio. Things like text may be cut off in the process.
Best Practices
Use Group Cover Photos to help convey your group's north star or the group's mission/purpose.
Use Generic photos, not photos with groups of people.
Use High Quality images
Looking for some beautiful DRM free photos for your cover photo? Check out these free resources:
Pexels
Unsplash