In your community, you can now add a cover photo and customize the look and feel of each group! Check it out: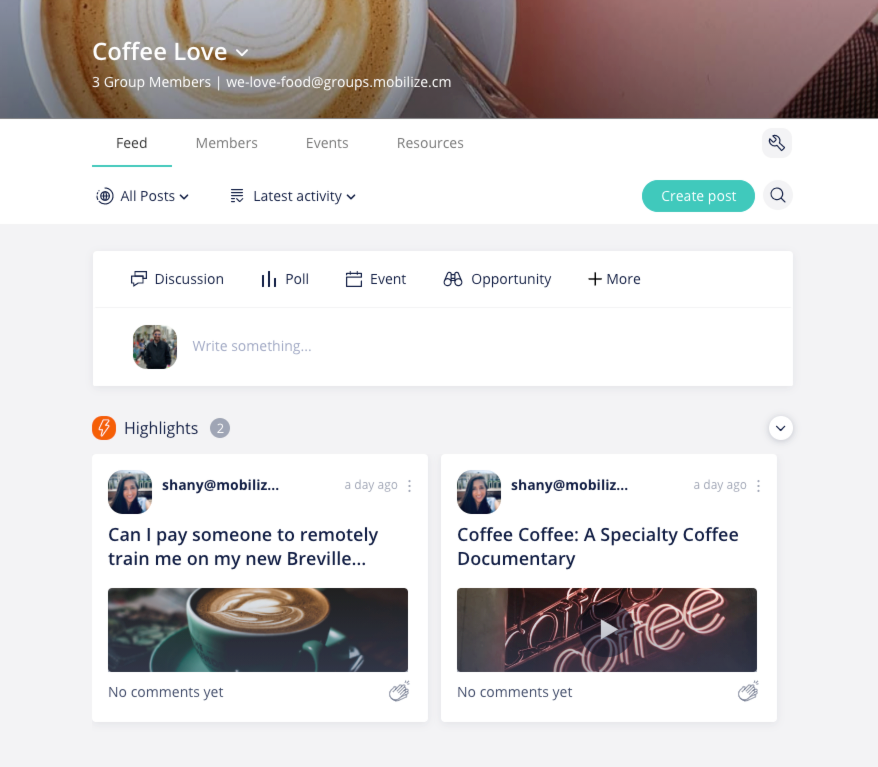 How to Upload a Group Photo
1: Find a high-quality photo
2. Click Upload Cover Photo
3. Marvel at your new inviting group page

** Note-
-For the group cover photo, the recommended size is 1600x300px.
You can use an image that is less than 1600px wide if you are concerned about load time, but ensure that your image is at least 300px in height so that it does not appear stretched. If the image exceeds the recommended size, the image is scaled to keep the aspect ratio constant and a maximum height
Best Practices
Use Group Cover Photos to help convey your group's north star or the group's mission/purpose.
Use Generic photos, not photos with groups of people.
Use High-Quality Image 1600x300px.
Looking for some beautiful DRM free photos for your cover photo? Check out these free resources:
Pexels
Unsplash