You can schedule your communications in advance from the Outreach Center using the Send later button from your compose box.
To find this feature, open your manager Outreach Center, click Compose, create your message, and then click the down arrow next to Send. In the dropdown menu, you'll see Send later. Choose the date and time you want to schedule your message. Then click Schedule to confirm.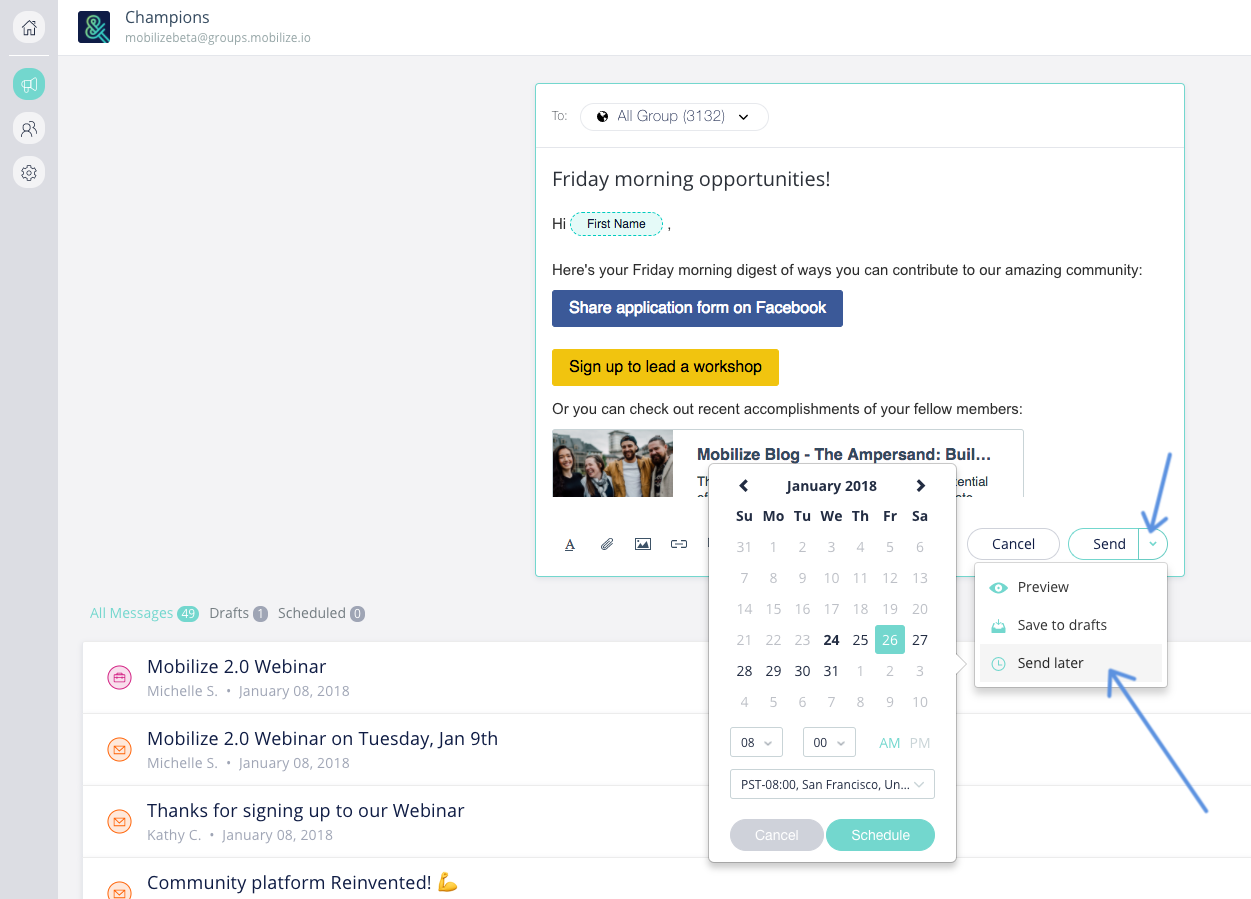 After you schedule a message, you can always edit the message, or unschedule the message and send it back into the drafts folder.
Members don't have access to scheduling, so scheduling isn't visible in the Lounge.