You can preview an Email Blast or Meeting Invite in the manager Outreach Center.
NOTE: The Preview email does not work with attachments. The attachment isn't actually sent so an error when opening the file in the Preview email is expected. The workaround is to send a test Post from a Private Test group.
After you've composed your message, click the down arrow next to Send, and then click Preview.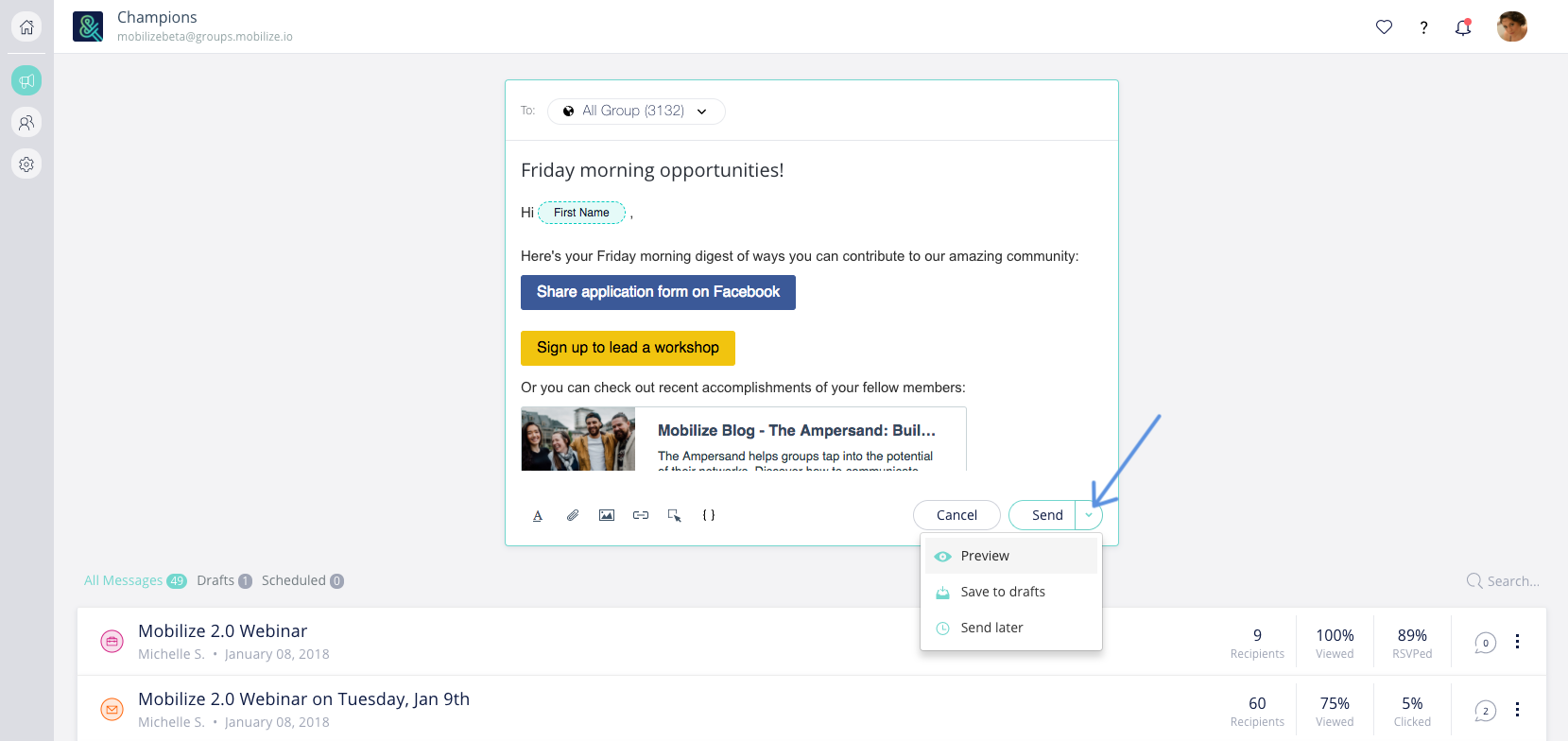 Next, the preview window will open up so you can review how the email will look to a sample recipient. You can also send yourself a test email.