How to create a Post template in a group
Mobilize enables managers to set the tone of a group, by saving repeatable Posts as a template that will be available for all your group managers to re-use and publish through their groups.
NOTE: These are available on the Enterprise and Premium Plans.
Below is a step-by-step on how to create Post Templates. Click the links below to be taken directly to the section.
- Community/Group Manager Notes and Related Articles
Step 1: Create a Post
Go to the top of your Group Feed page. There you will see the box where you can create a Post.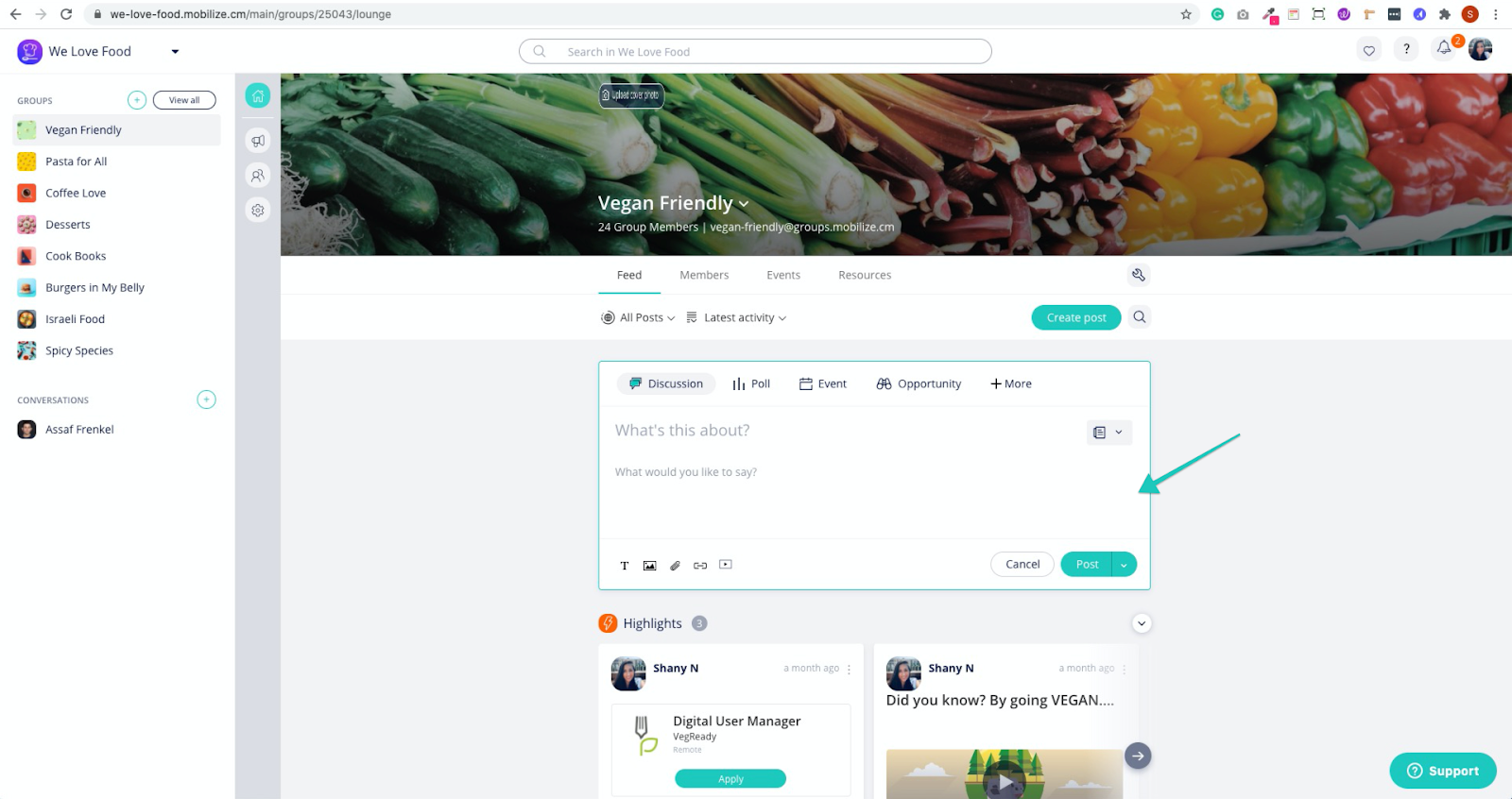 OR
Create a Post for your group members to see. You can start from scratch or use Mobilize Default Templates in the Post Templates area.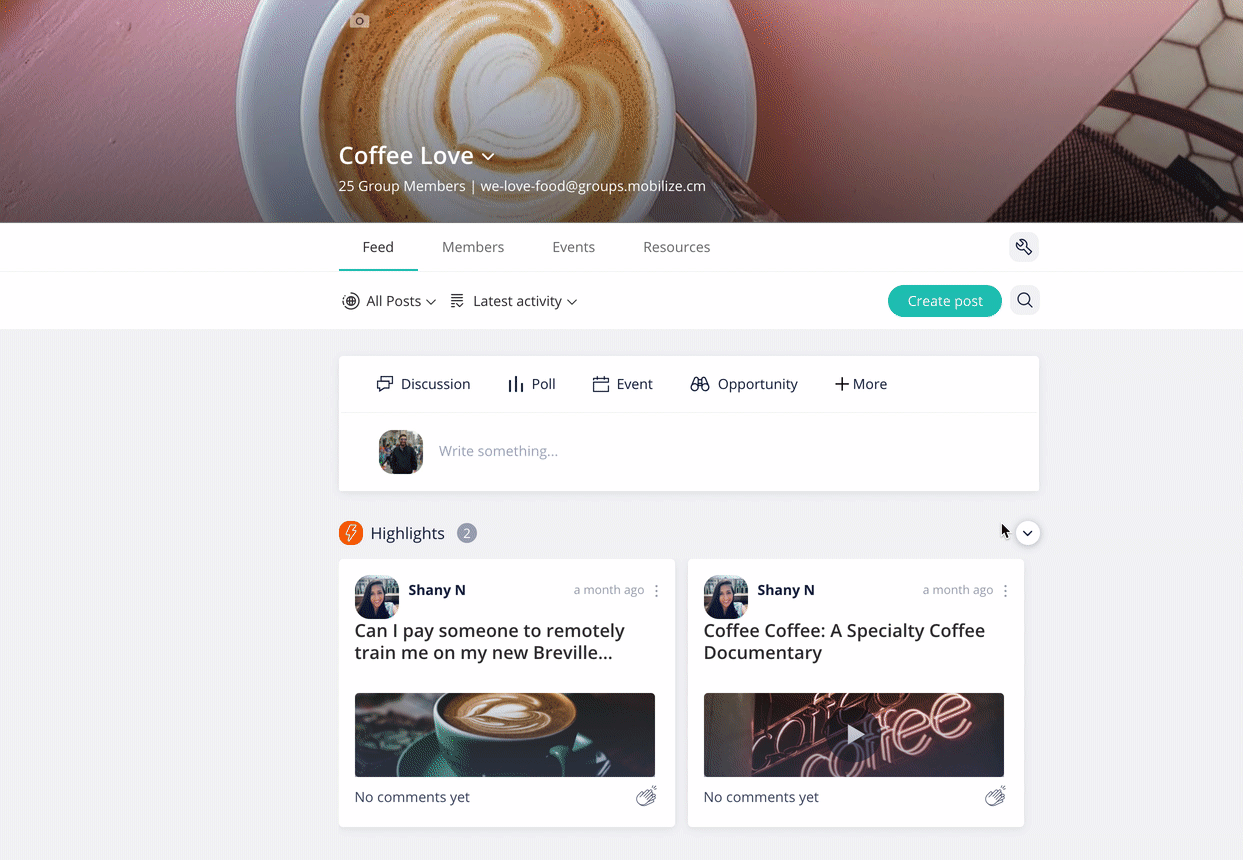 Step 2: Save as Template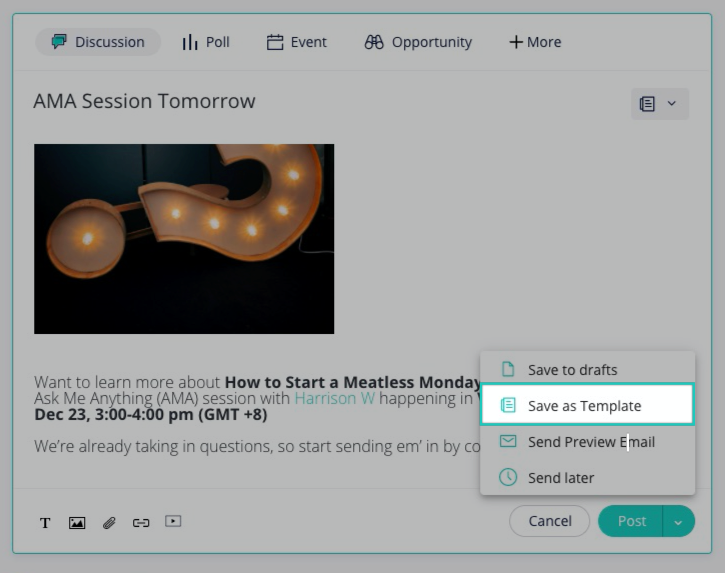 Once you've created a Post, click the drop-down button next to Post and select Save as Template. This brings up a window that will allow you to name your template.
Step 3: Name Your Template
Now name your template. Try to choose a meaningful name so your team members will be able to easily use it.
Step 4: Click Save
Click the Save button at the bottom of the window and—congrats! You've just saved your first Mobilize Post template.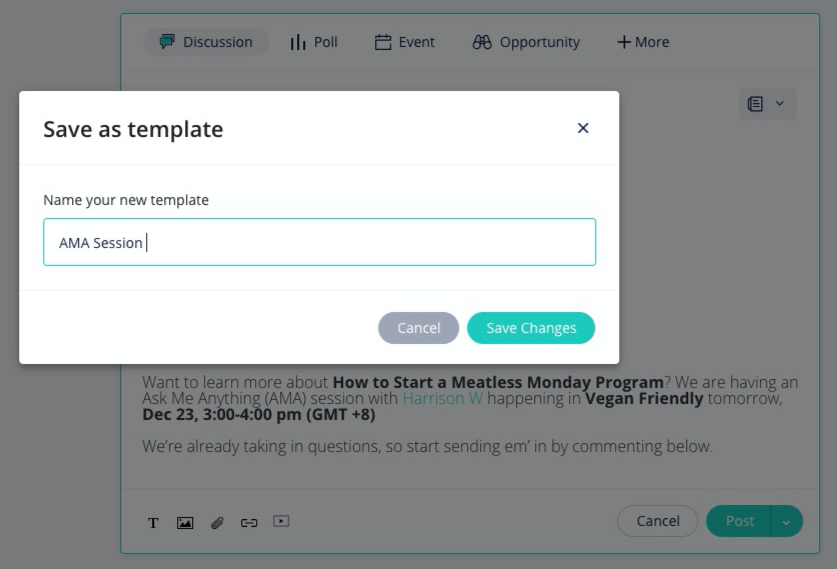 NOTES:
Community Managers
Create templates for members in all groups by heading to the template section located in your Community Settings menu - more info here.

Group Managers
Want to revise your templates? You can find it under Group Manager Tools.

Related Articles: