How to create a post template in a group-
Mobilize enables managers to set the tone of a group, by saving repeatable posts as a template that will be available for all your group managers to re-use and publish through their groups. — available on our Enterprise Plan.
Below is a step-by-step on how to create post templates- available only on our Enterprise plans.
Step 1: Create a Post
Go to the top of your Group Feed page. There you will see the box where you can create a post.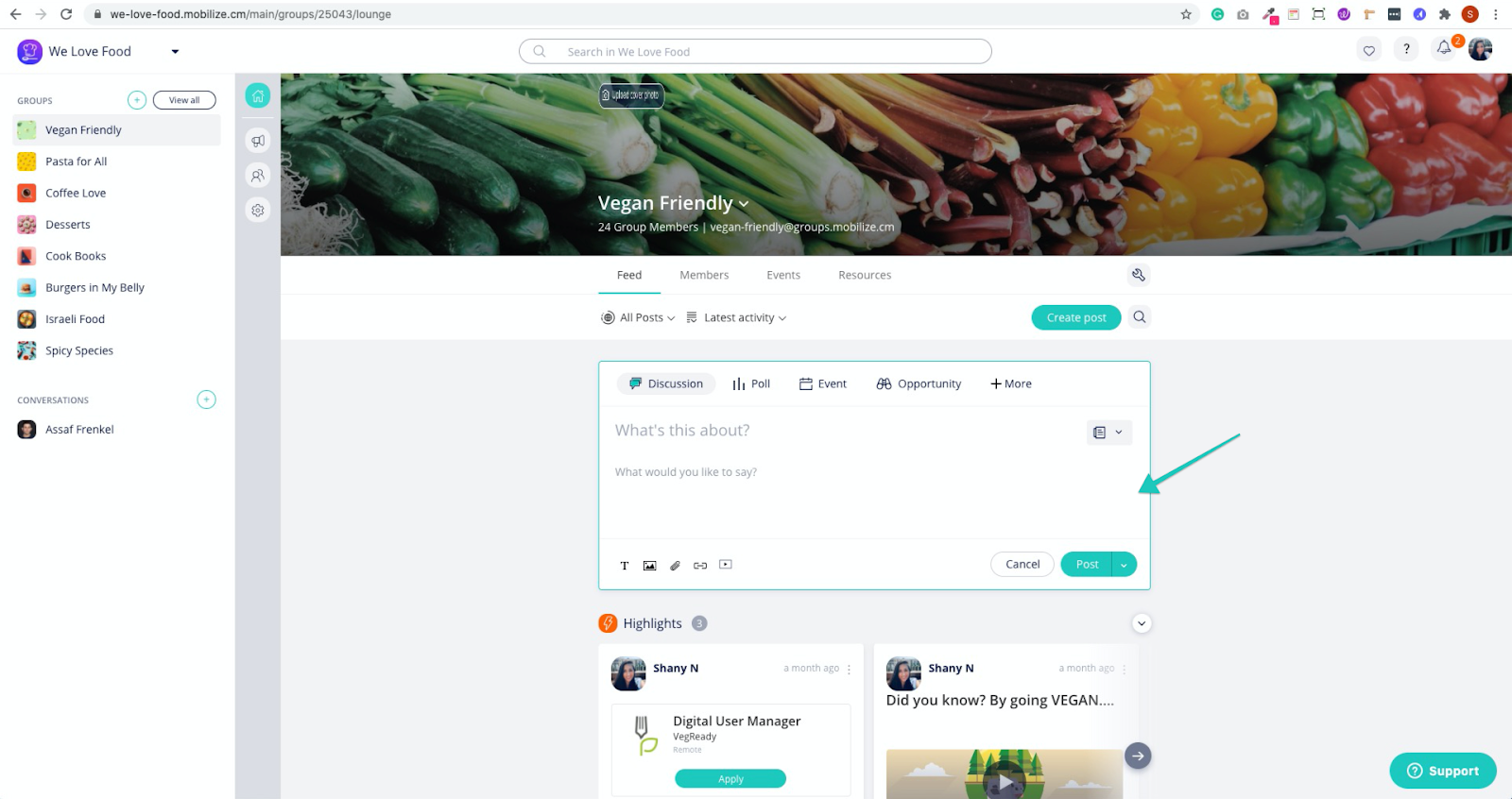 OR
Create a post for your group members to see. You can start from scratch or use Mobilize Default Templates under our new Post Templates area.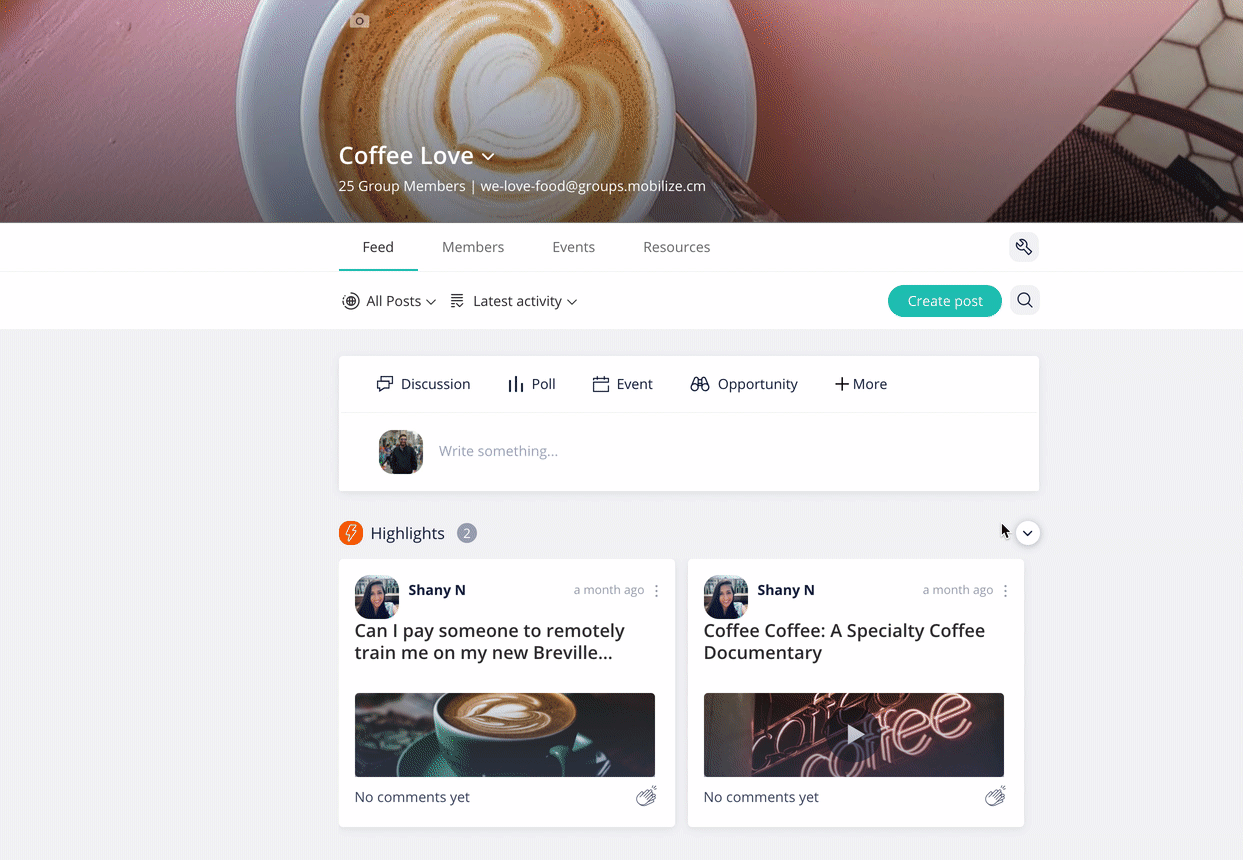 Step 2: Save as Template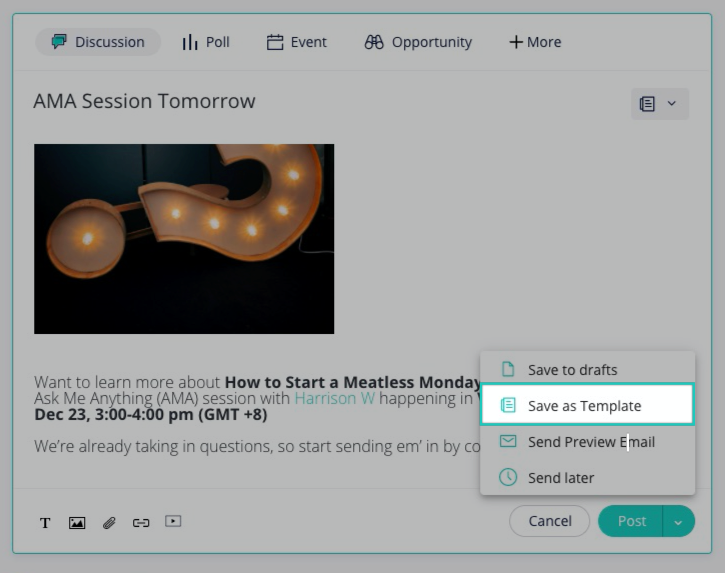 Once you've created a post, go to the drop-down button next to Post and select Save as Template. That will bring you to a window that'll allow you to name your template.
Step 3: Name Your Template

Now name your template. Try to choose a meaningful name so your team members will be able to easily use it.
Step 4: Click Save
Click on the Save button at the bottom of the window and—congrats! You've just saved your first Mobilize post template.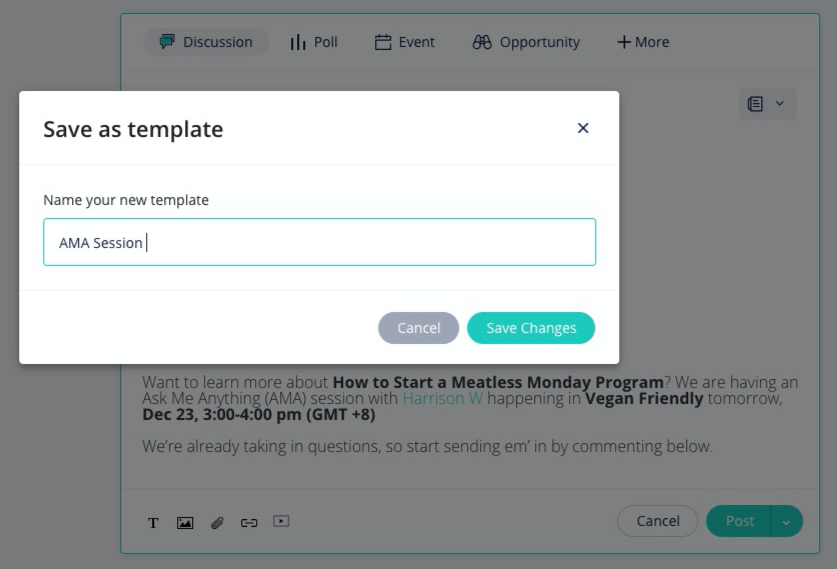 Community Managers
Create templates members in all groups by heading to the template section located in your community settings menu - more info here.
Group Managers
Want to revise your templates? You can find it under Group Manage Tools.
Related Articles: