You can upload video files up to 500MB from your computer and embed them within Posts in your group Feed.
How to upload a video from your computer:
-Click on the Upload Video icon in the text editor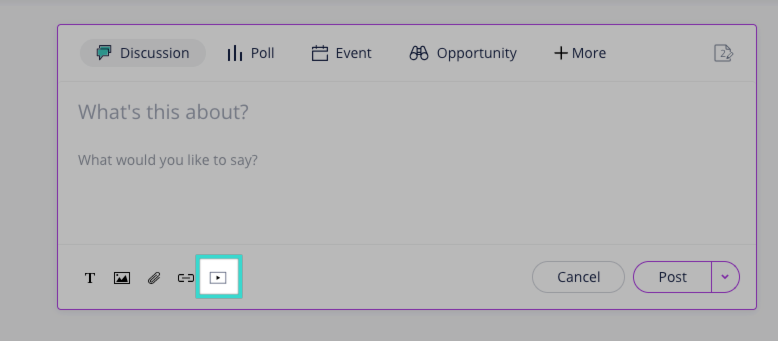 From the Mobile App:
-Using the file selector, select the video (up to 500MB) and add it to your Post. The video will begin to upload.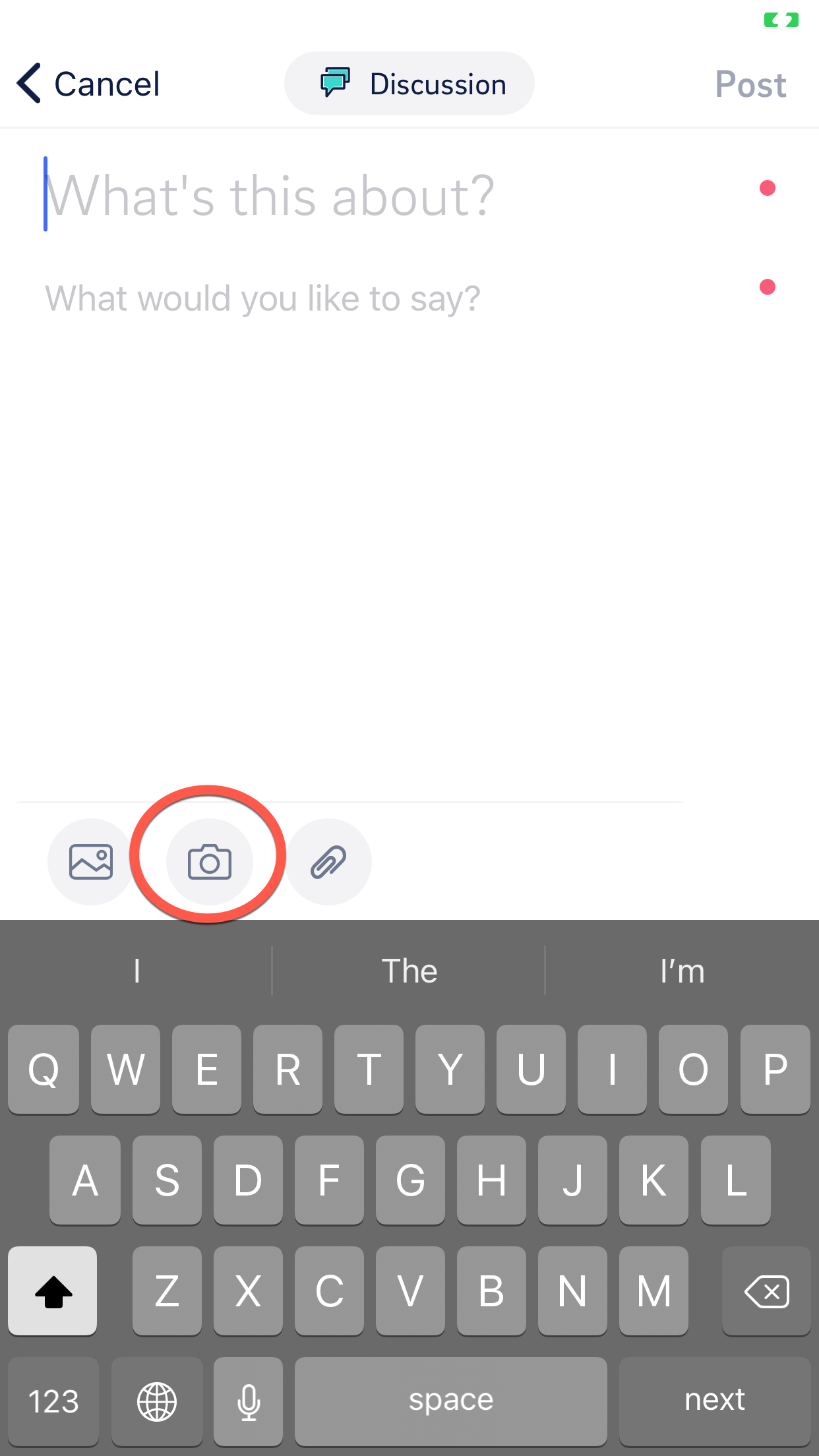 After creating your Post with video, the uploaded video will start processing. Your Post may not show up right away depending on the size and quality of the video, it may take a few minutes to process. Rest assured, the video will upload.