You can share a poll with your members to ask for feedback, pick a date for a meeting, or gauge their interest in a topic.
To send a Poll, go to the Feed and choose Poll: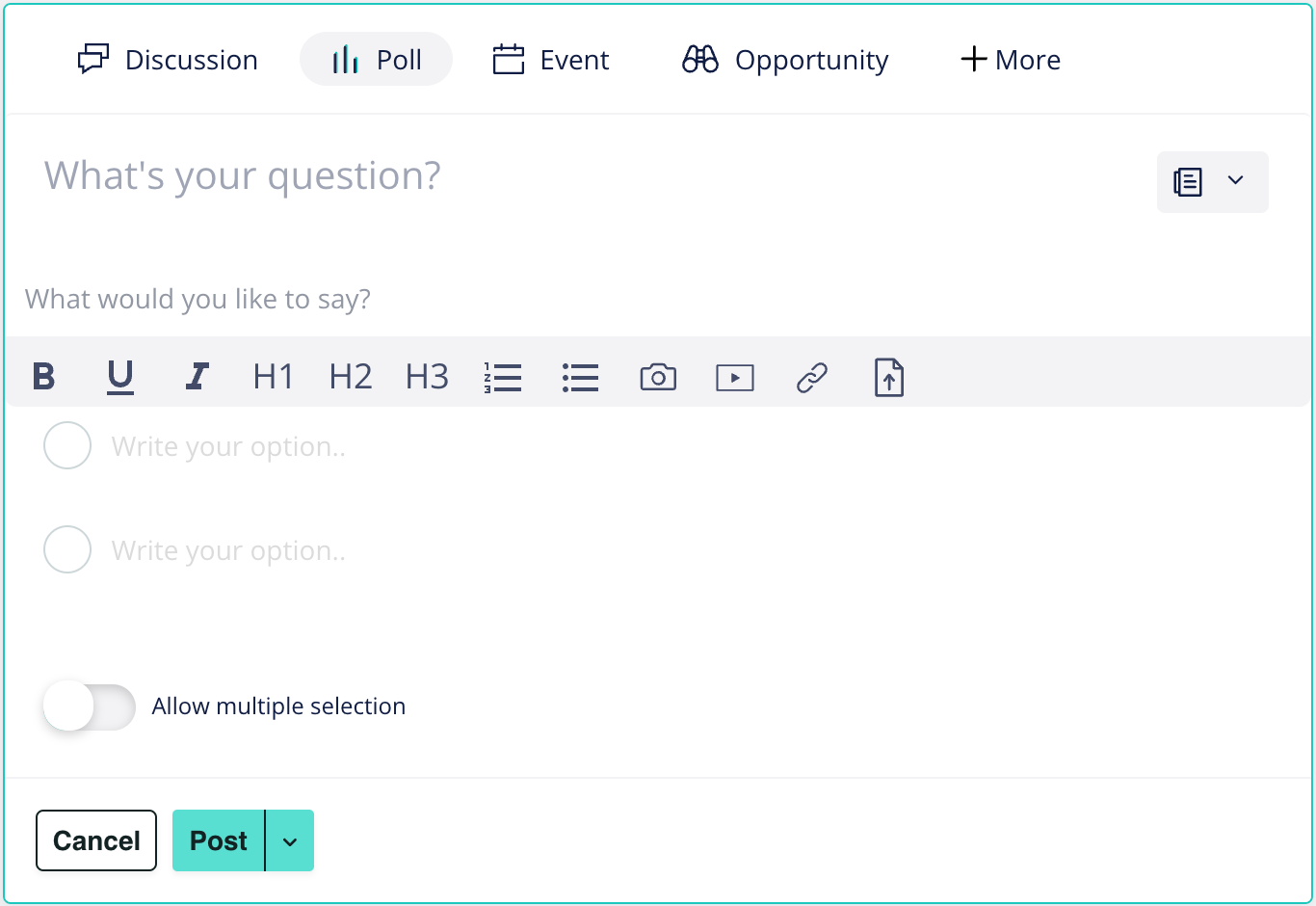 Write your question in the subject line. You can add additional messaging below where it says "What would you like to say?" Write in your options and choose whether you want to give your members the ability to choose multiple options or only a single option. The poll will be posted in the social feed or sent via email depending on your Email Settings.
If the group Email Settings are set to Daily Digest or toggled off, as a manager you can still send the poll via email. You can override the setting as a manager on a single poll by sending it out as an Announcement.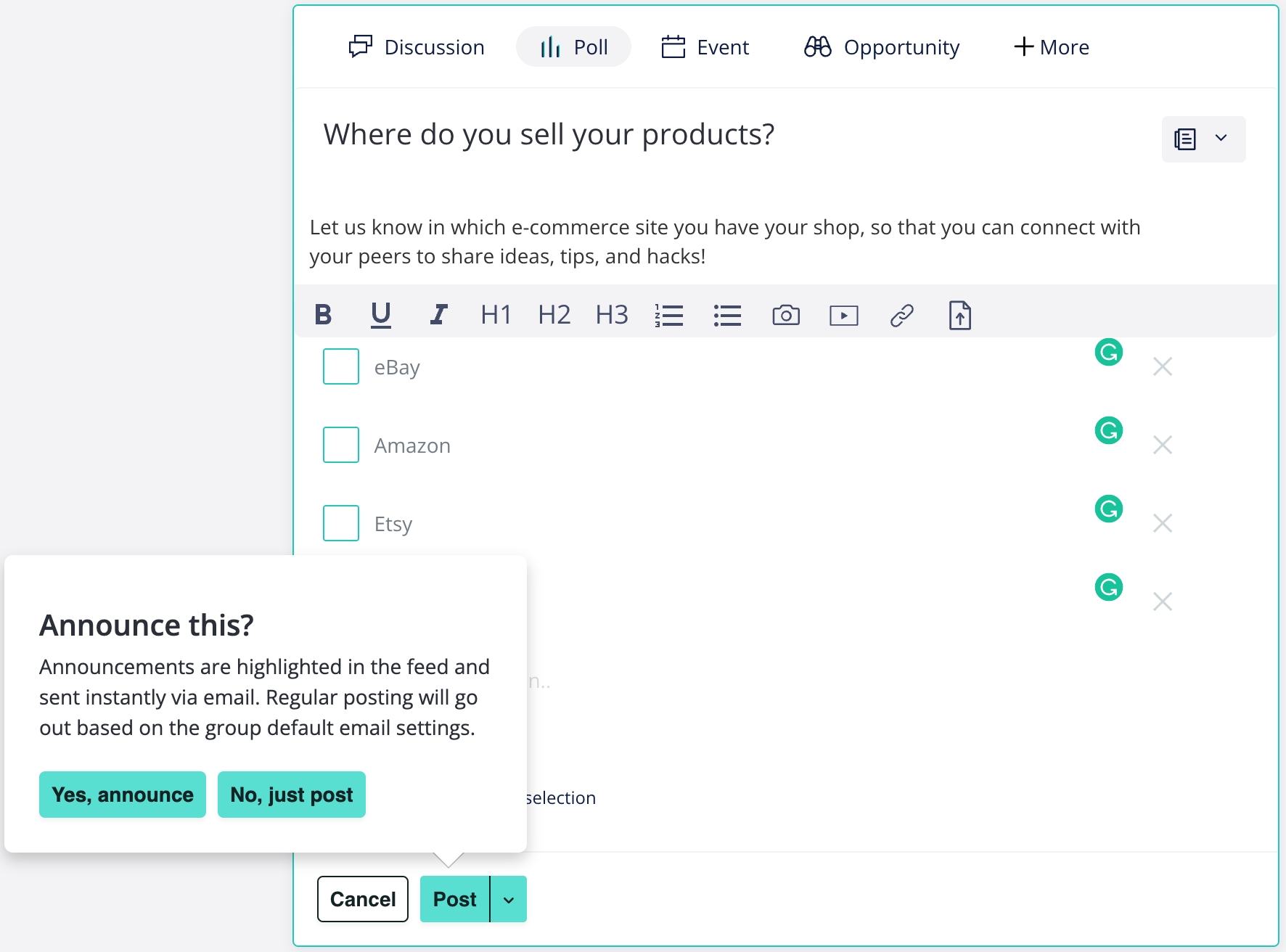 *Please Note: Polls can not be edited in order to preserve data integrity and to allow your members to vote accurately on the presented question. Votes recorded in polls are visible to other group members.
Hashtag Note: Hashtags are accepted in the "What would you like to say?" (description) section. Hashtags are not supported in the response (poll option) section. If you have more questions about Hashtags, please check out this Help Article.