It is very easy to change and update your email settings for any group you are in both from within your community and from any group email you receive.
From Web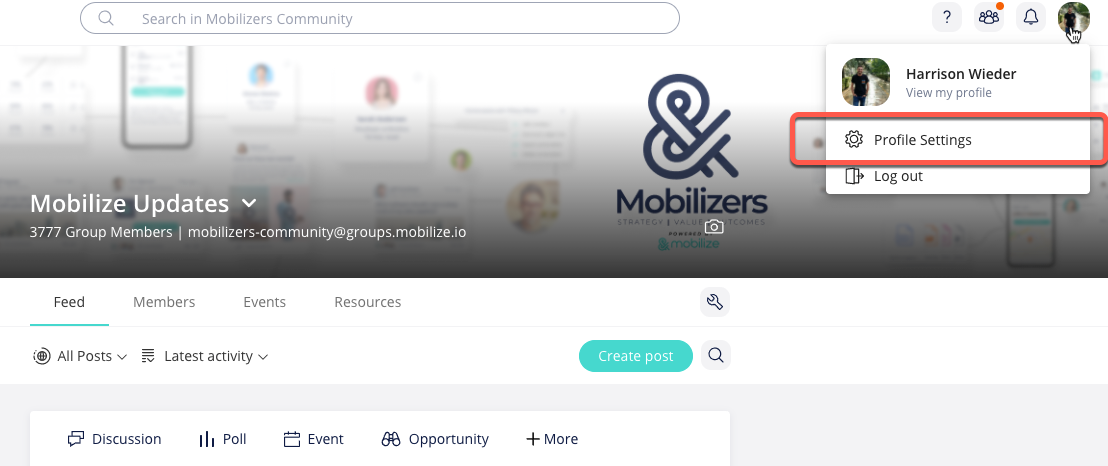 From Email on the Web
You can update these personal email preferences from any community email without having to log in: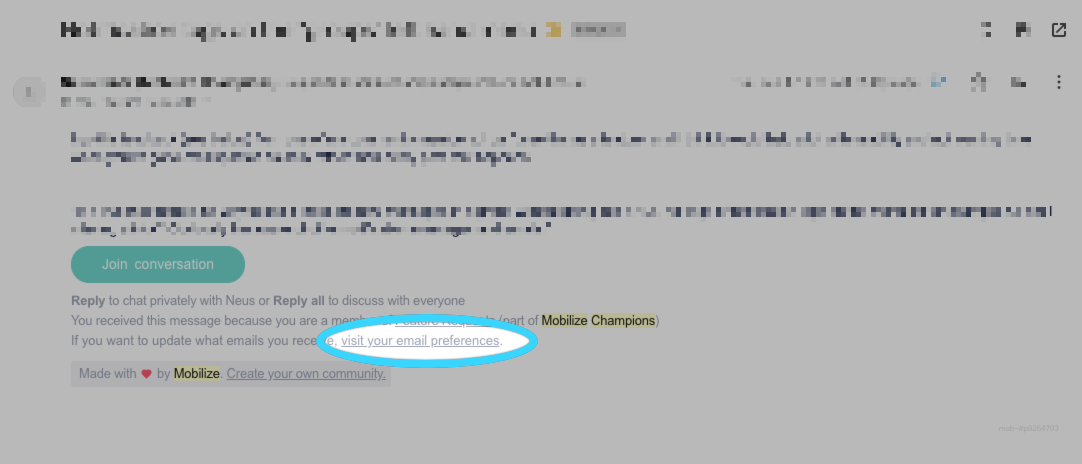 Or Mobile Email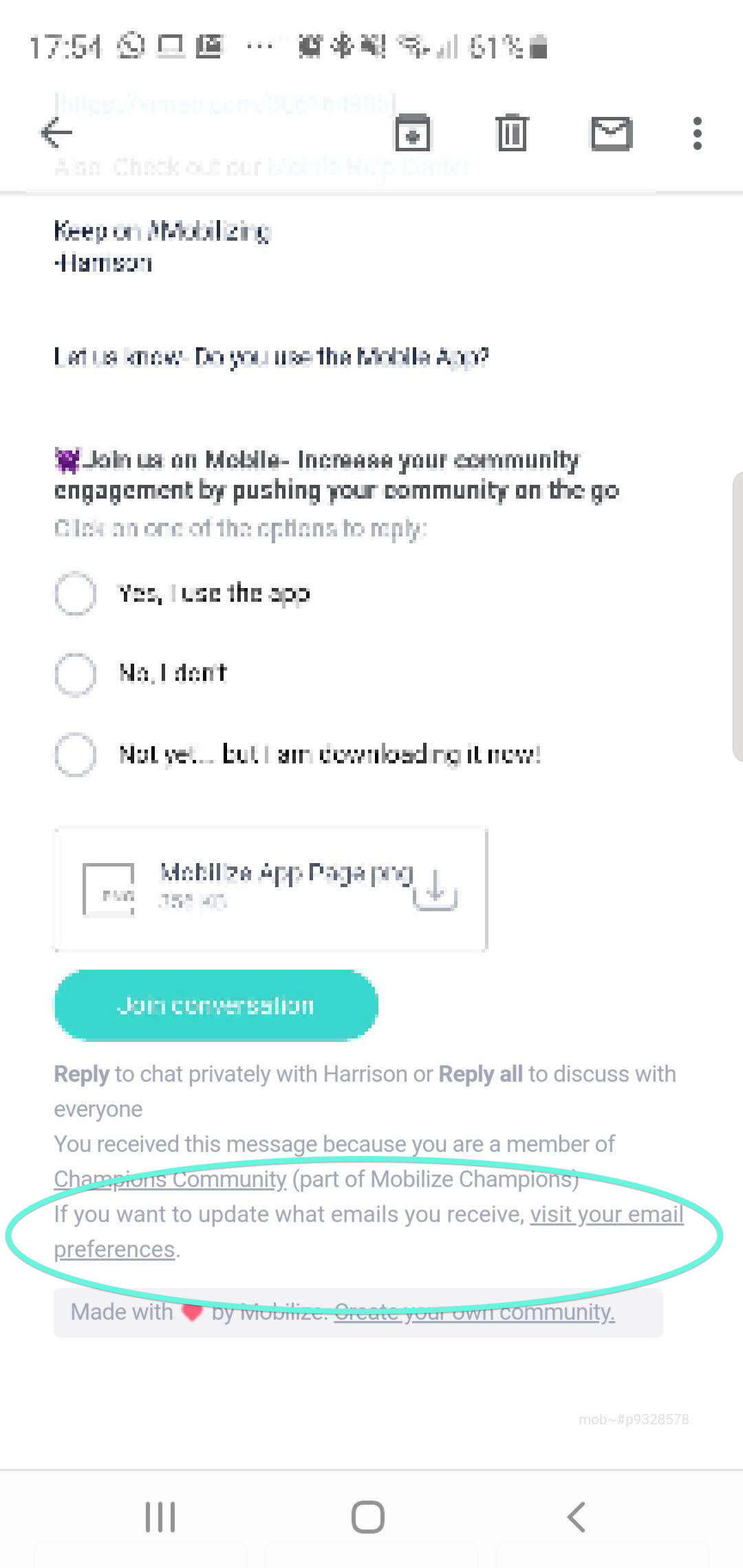 After clicking on the link to update your preferences, you will be presented with this page for your email notification preferences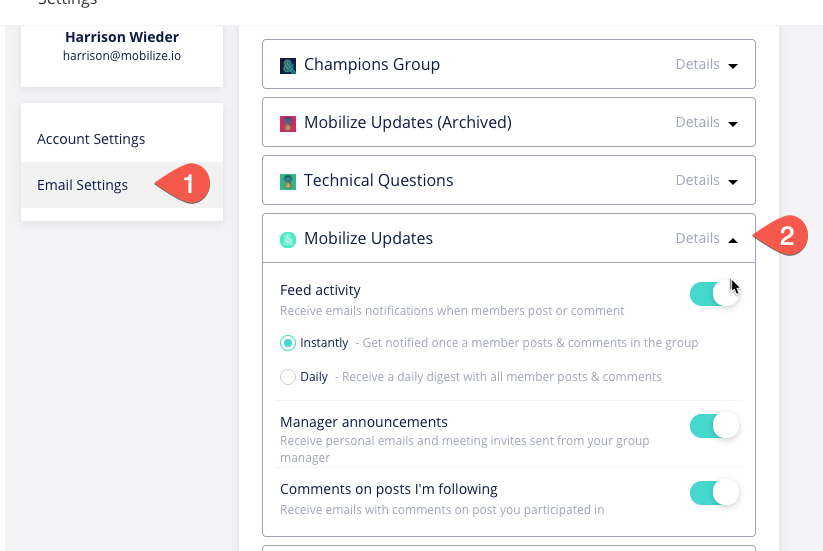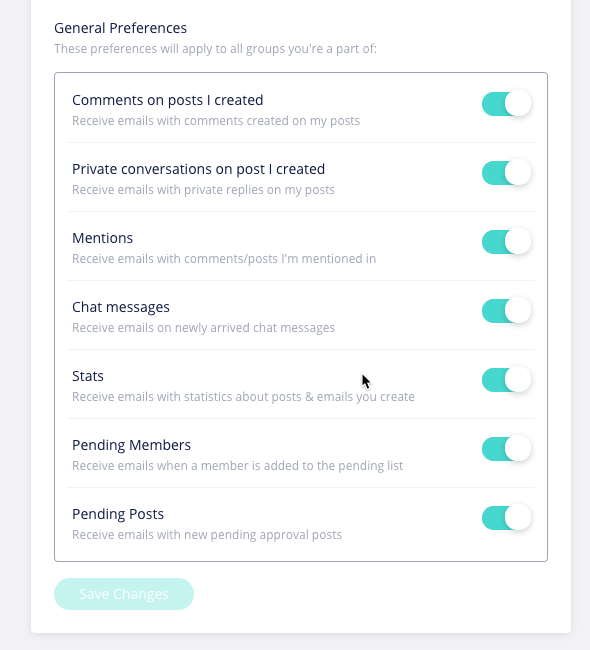 There they can choose the group they'd like to adjust the settings of and click the options that suits them best out of these three options:

Instantly: Get notified each time a member posts & comments in the group
Daily: Receive a daily digest with all member posts & comments
Never: Mute all email notifications
Manager Announcements: This specific preference applies to any communication made by group or community managers. Members can set to receive email notifications specifically when managers post in the group.
General Preferences
These preferences will apply to all groups you're a part of.
You can choose which notifications you'd like to turn on or off.
Comments on posts I'm following: Receive email notifications when someone comments on posts I'm following
Comments on posts I created: Receive email notifications when someone comments on posts I created
Private conversations on a post I created: Receive email notifications when someone private replies to my posts
Chat messages: Receive email notifications on newly arrived chat messages.

Note: There may be up to a 5-minute delay if a user was recently active in the platform to receive an unread chat message. If the message has been viewed, an email will not be sent to the user.
Unsubscribing from notifications without logging in to the platform
Members don't have to log on to the platform in order to adjust their settings. They can modify their subscription settings from email by scrolling to the bottom of any email they receive and clicking update your email preferences link. They will be taken to this screen where they can set their preferences.
NOTE: If your members unsubscribe, they can still login to the platform to view content and adjust their subscription settings. Unsubscribing from a parent group does not mean they've unsubscribed from a subgroup. Each group has its own unique subscription settings.