Featured Resources and links help managers highlight important files and links and keep them highly accessible for members.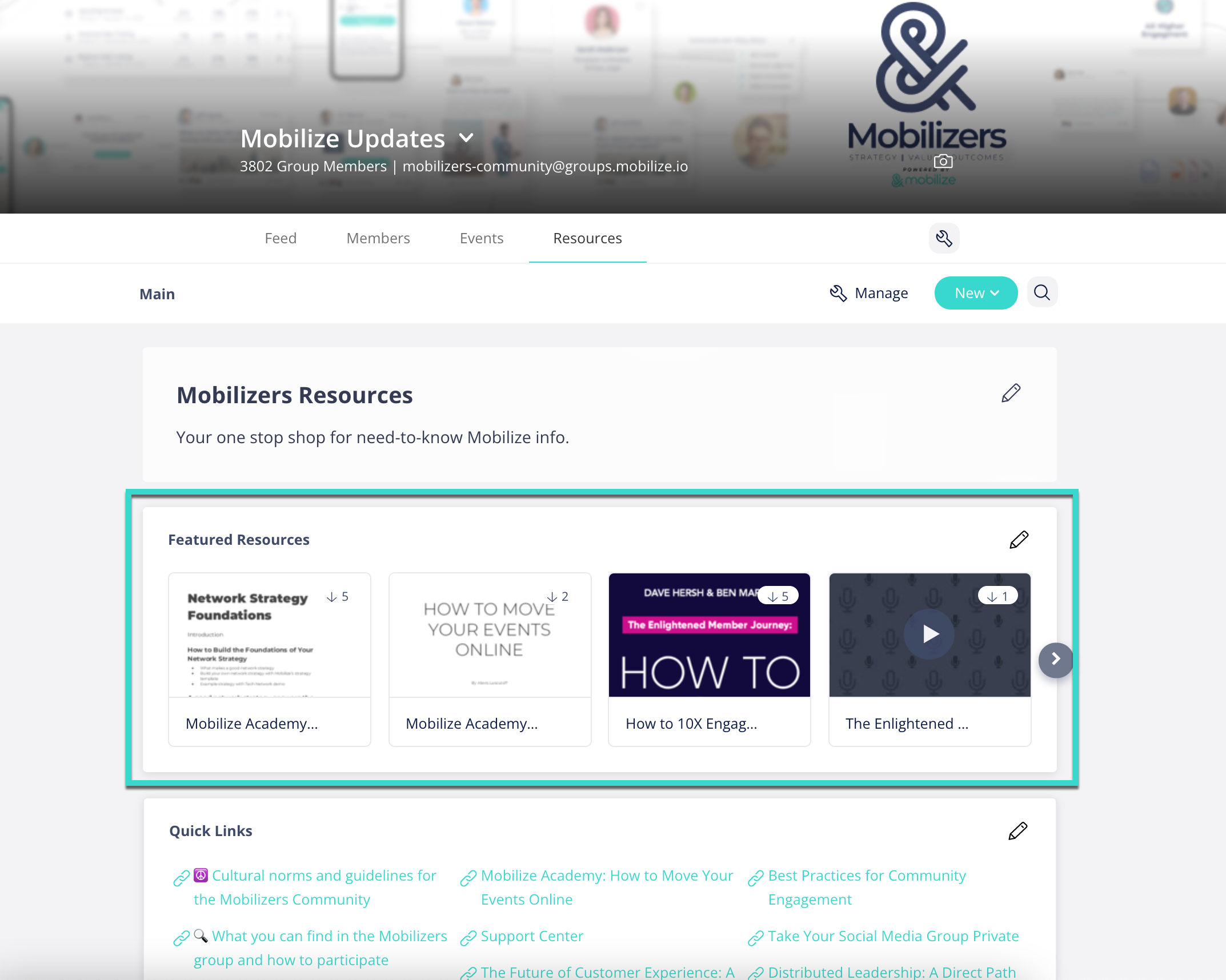 To highlight a new file or link, click on the Manage button, choose the Featured resources section, enter the file name in the Select Resources box, select the file, and it becomes highlighted at the top of the group's Resource Center.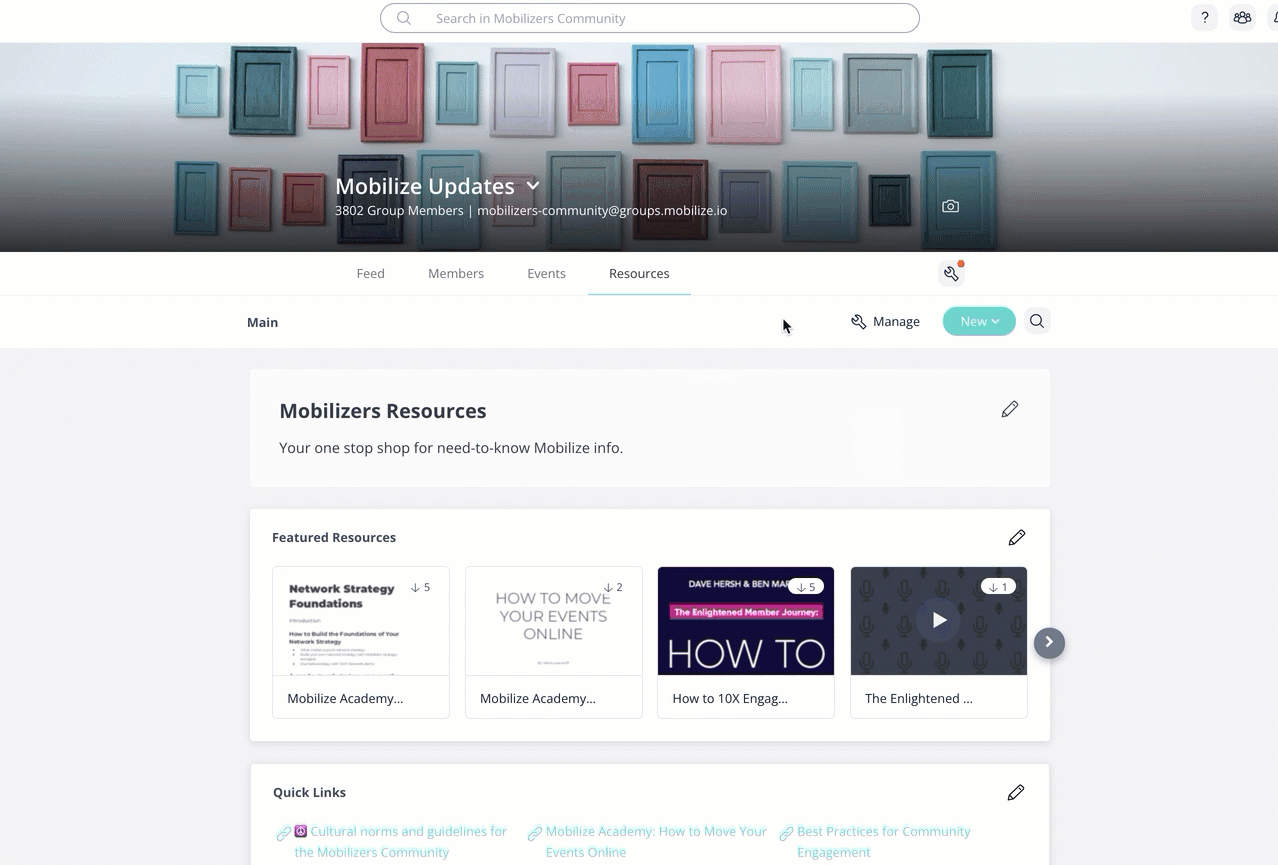 Pro Tip: Create a featured resource with key file names to allow members to preview the file and then use the Search functionality to find the relevant files.