Adding and changing emails can only be done from the web platform. Only members can change their email addresses
Add Email
A member can add multiple email addresses into a single profile. That means the member can log in via any of those email addresses, or via a social login connected to either email address. The member can then decide on their primary email to receive communications at the community level rather than the group level. It will also merge profiles if the secondary email already exists as a separate profile.
Here's how a member can add additional emails to an existing profile:
1. Navigate to My Profile at the top right hand corner of the screen when hovering over the profile picture
2. Click EDIT next to the current email address
3. Click Add/Change Email
4. Type in your email address and click Save Changes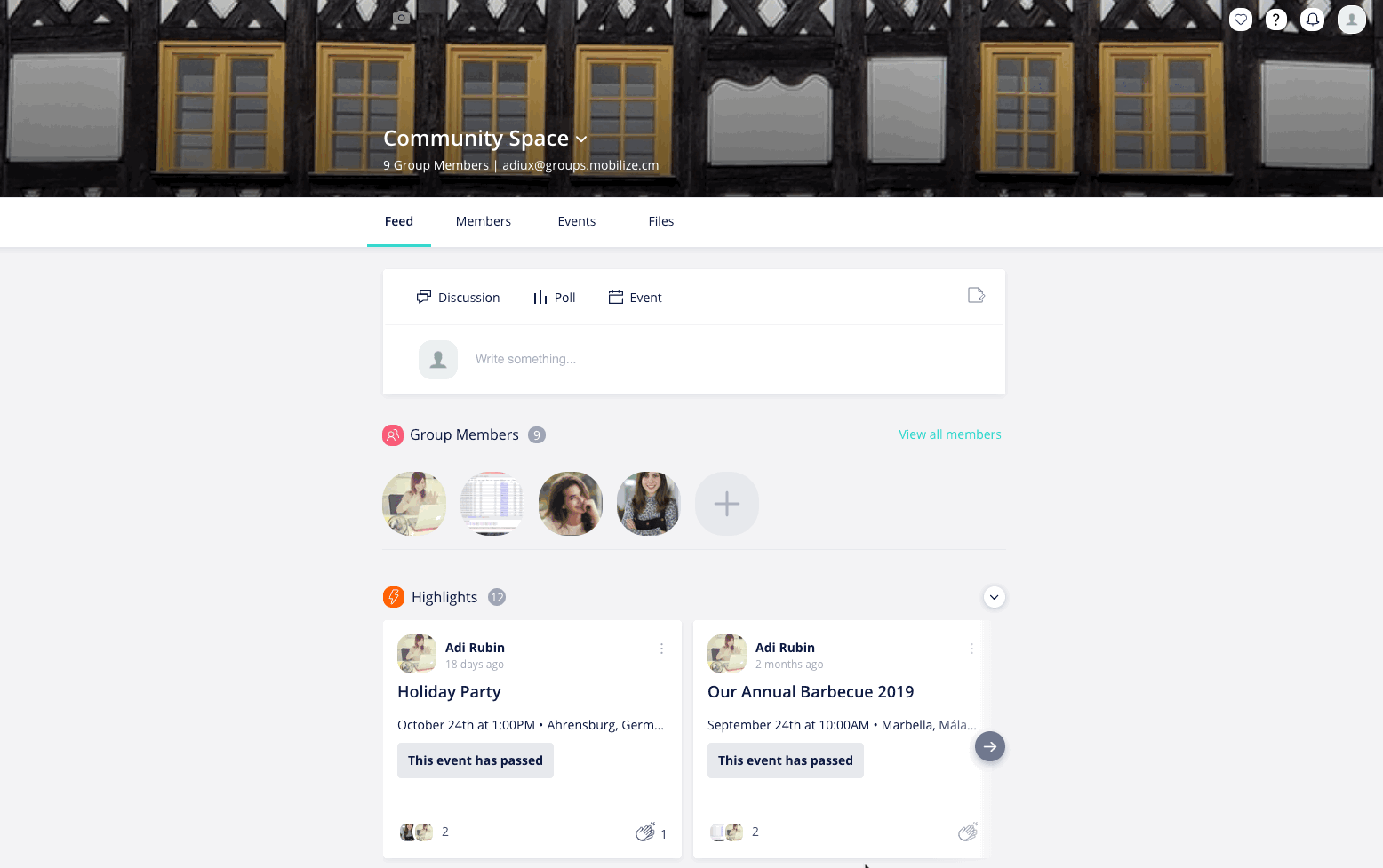 Change Your Email
To change your email, follow the steps above and then when shown all emails associated with your account, choose the one(s) to remove.