**Adding and changing emails can only be done from the web platform. Only the member can change their email addresses (not a manager).
Add Email
A member can add multiple email addresses to a single profile. That means the member can log into that account using any of the associated email addresses. The member can then decide on their primary email to receive communications at the community level rather than the group level.
**Adding email addresses already associated with other accounts within the Mobilize system will also merge profiles. This can not be undone.
Here's how a member can add additional email addresses to an existing profile:
-In the top right corner, click the profile picture icon and choose Profile Settings
-Click the current email address
-Click + Add an email address
-Type in the new email address and click Save
-The system will send a verification email to the new email address. Open the email and click the Verify Email button to confirm the new email
Note: To resend the verification email, click the mail icon and to remove the email, click the trash can icon.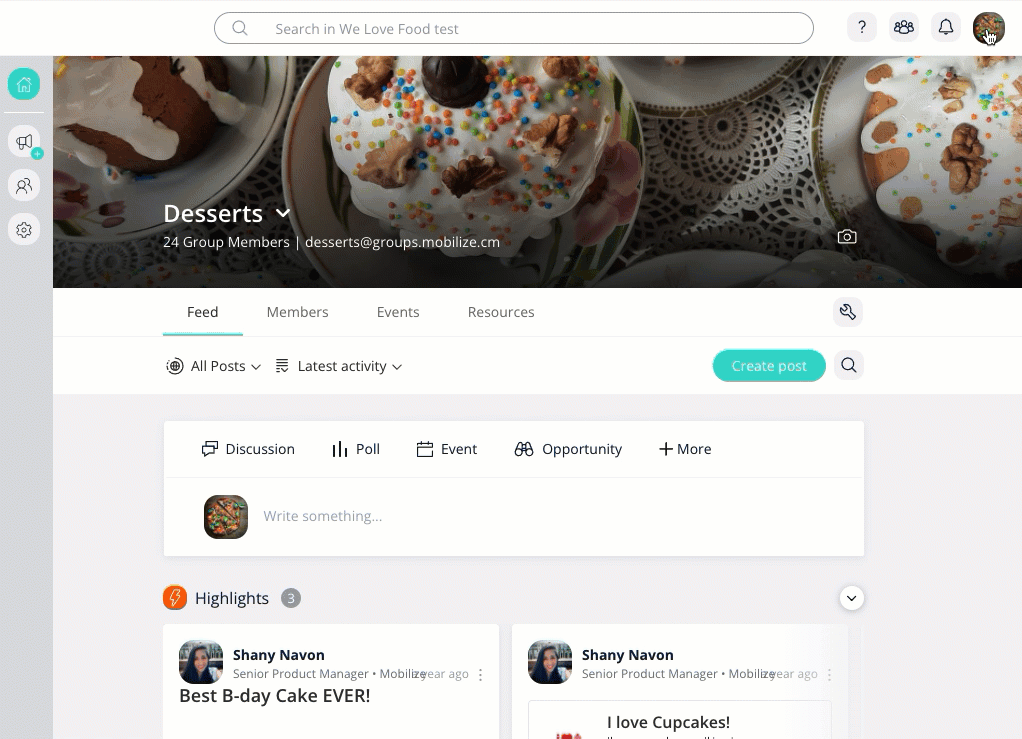 Change Your Email
To change the email, follow the steps above, and then when shown all emails associated with the account, click the trash can icon next to the one(s) to remove.