Adding members
When adding new members to your community from an Excel, a list of emails, or any other way that doesn't require them to fill out a registration form, you should obtain their permission to do so.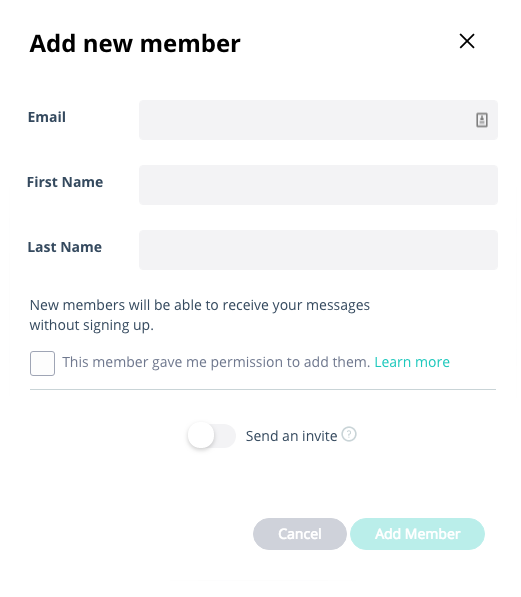 By ticking the box you agree that you have obtained your member's permission to add them to the group. If you haven't yet received their permission or are not sure, contact your members, let them know about the group and make sure they are ok with it.
** By adding a member to your community- they will still need to complete the registration process and fill out the community's forms to gain full access to the online content in your community.
Member registration
If your members register themselves, they consent by checking a box to agree to the Mobilize terms and privacy policy at the bottom of the registration form.
This process is GDPR compliant (learn more).
Here's what the member consent looks like in the registration form: