When your members apply to join your group you have the ability to approve or decline their membership. Once a member has applied you will be notified on the platform and via email. To view who has applied to your group, go to your Member Directory and click on Pending:

To review an applicants profile, click on their name. At the top of the profile you will be able to approve or decline the member: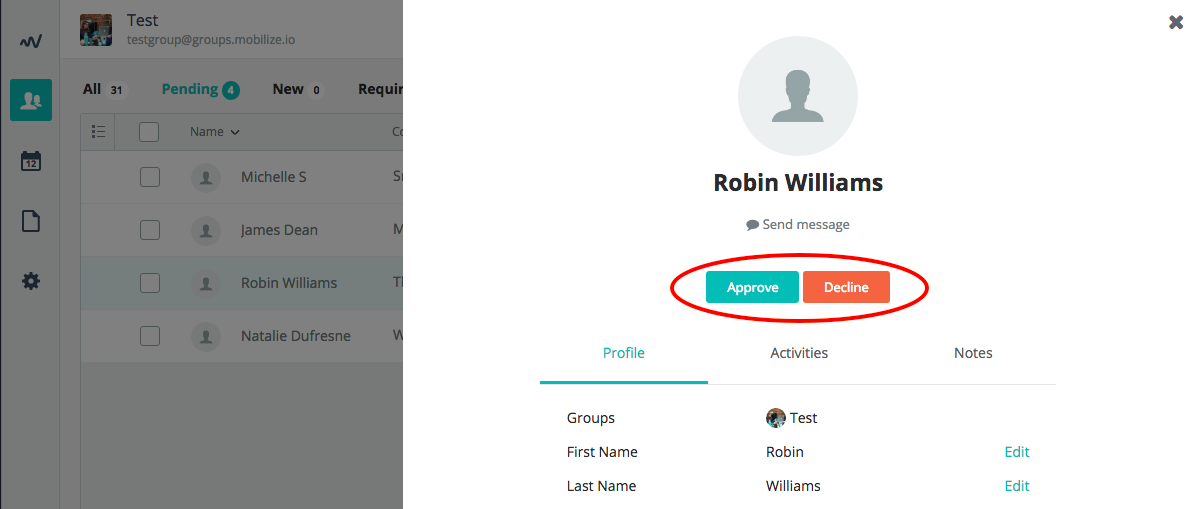 Approved members will receive and auto-generated message with a link to the group for them to bookmark. Note: this message is not customizable.
Members that are declined will NOT receive any notification.