Remove/delete a member from a group
To remove/delete a member go to the Member Directory, search for the member, click the checkbox to the left of their name, and choose Remove.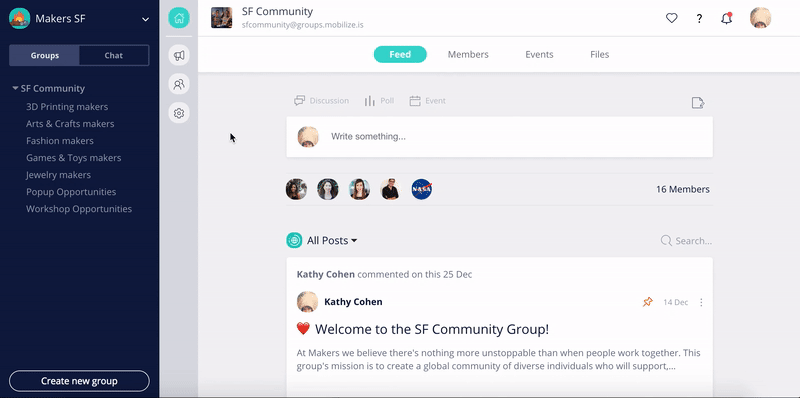 When the pop-up box appears, choose if you want to remove and delete all the member's data (which includes all their posts, comments, etc.) then either click the checkbox (to delete it) or do not click the checkbox then click the Remove button to remove the member(s) from this group.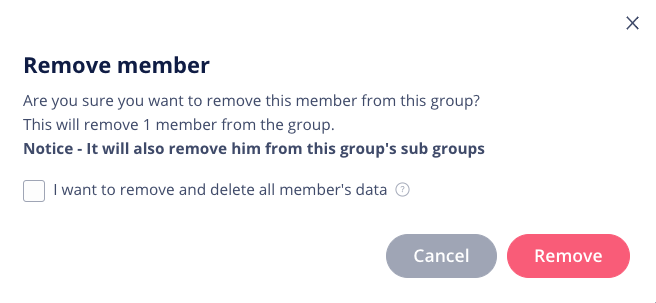 Remove/delete a member from a community
Members removed from a group may still be in the community. To completely remove a member, go to the parent group to remove the member from any subgroups. Alternatively, a manager can enter into a user's profile, click the edit icon, then remove the user from groups by clicking on the "x" next to the group name.