You can control how your members behave inside the group's community Lounge by selecting which actions you'd like to allow them to make. This is available in the group Settings, and these settings are unique to each group.
Think about the nature of your group. Would you like your members to be able to:
Write posts via the platform, mobile app or email alias
Create private or public comments
Create events (both group events and private events to selected group members)
Create polls
Share files (either as attachments or directly to the Files section)
Introduce themselves

You can always turn the capabilities on/off in the group's settings under Content.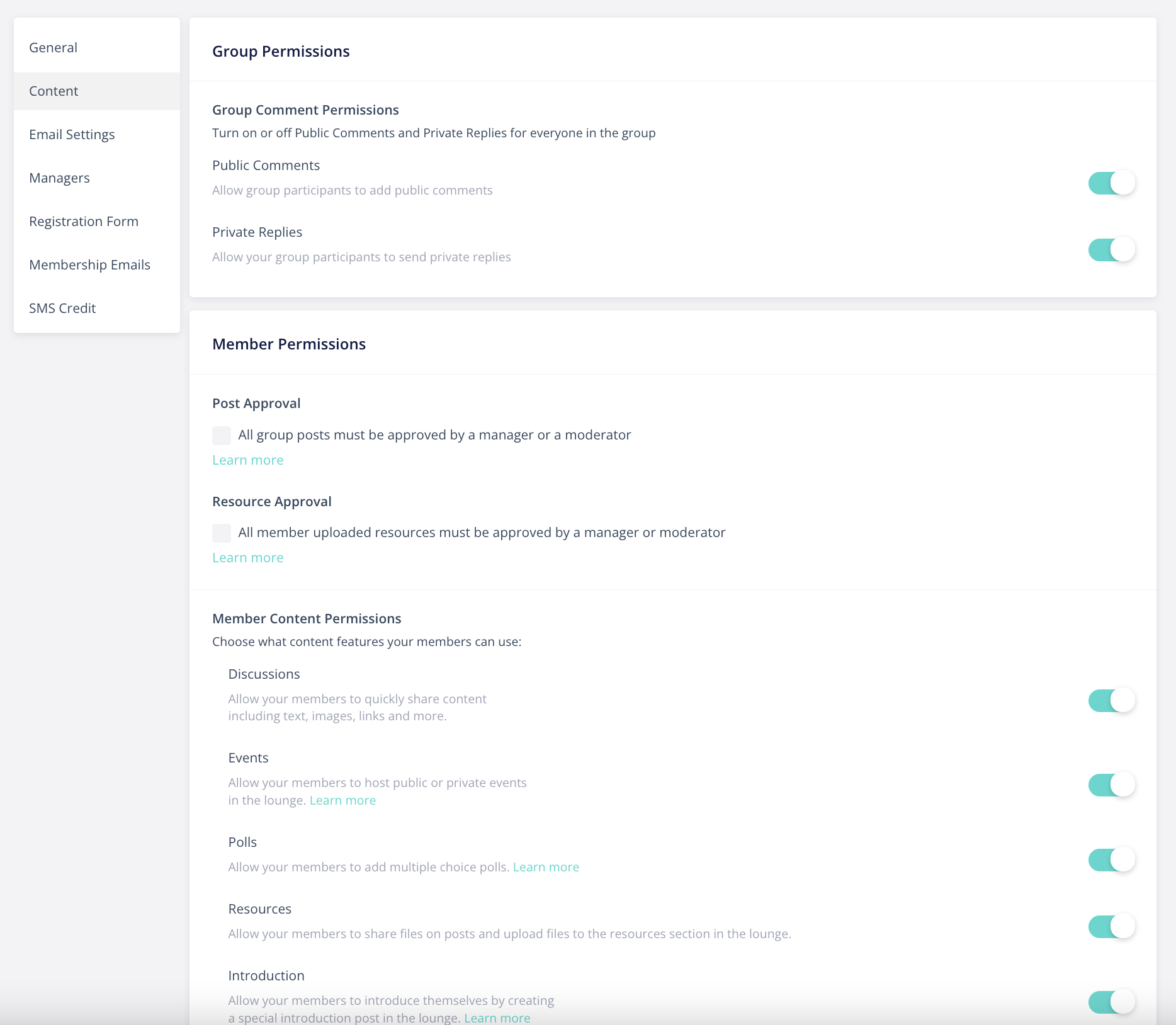 Enterprise plans also have access to turn off comments for the whole group. To learn more check out this article here.