In your community, members may have the ability to report posts and resources to managers in your group.
To report a post or resource, click on the menu button on the right side of the post and select 'Report this post'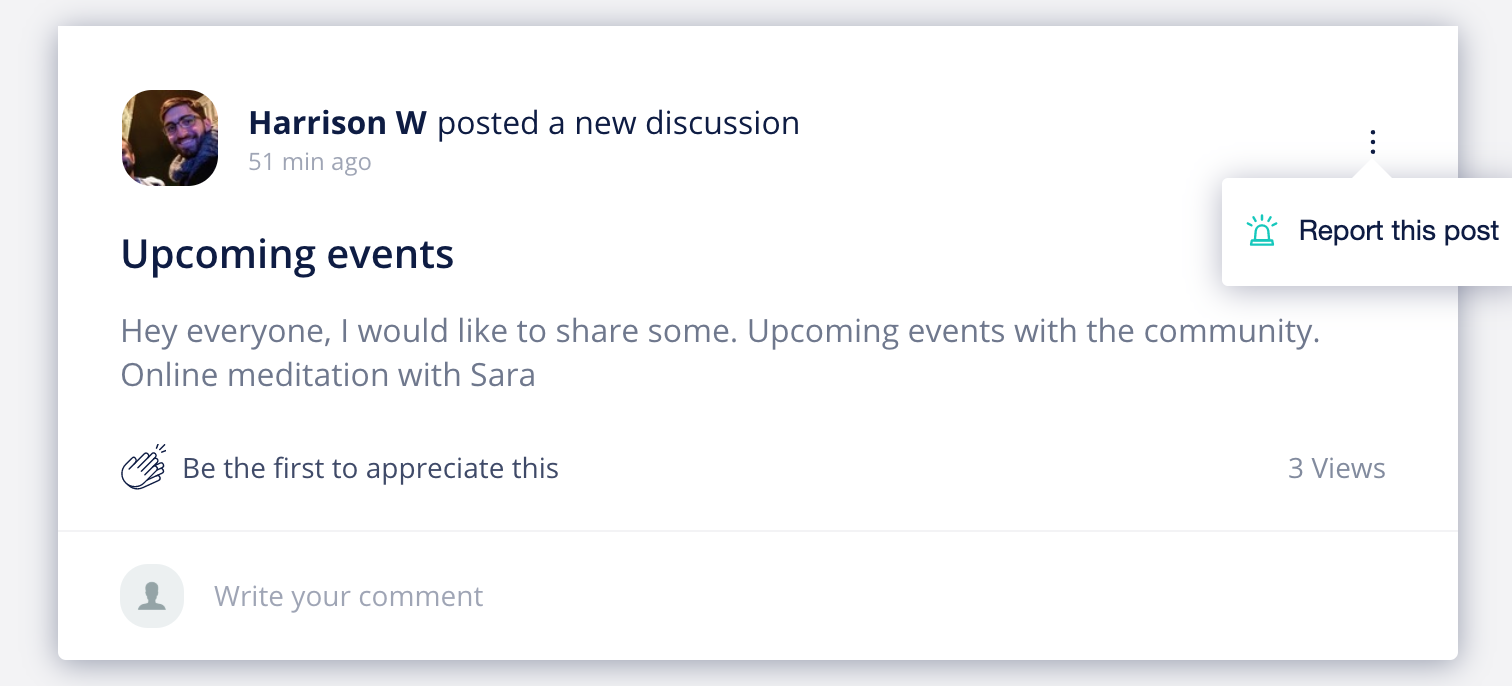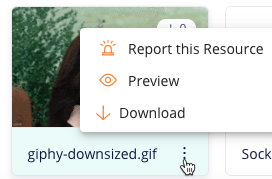 Once selected, members will be required to select one of the following reasons for reporting the post. Contact your manager to understand what constitutes a violation.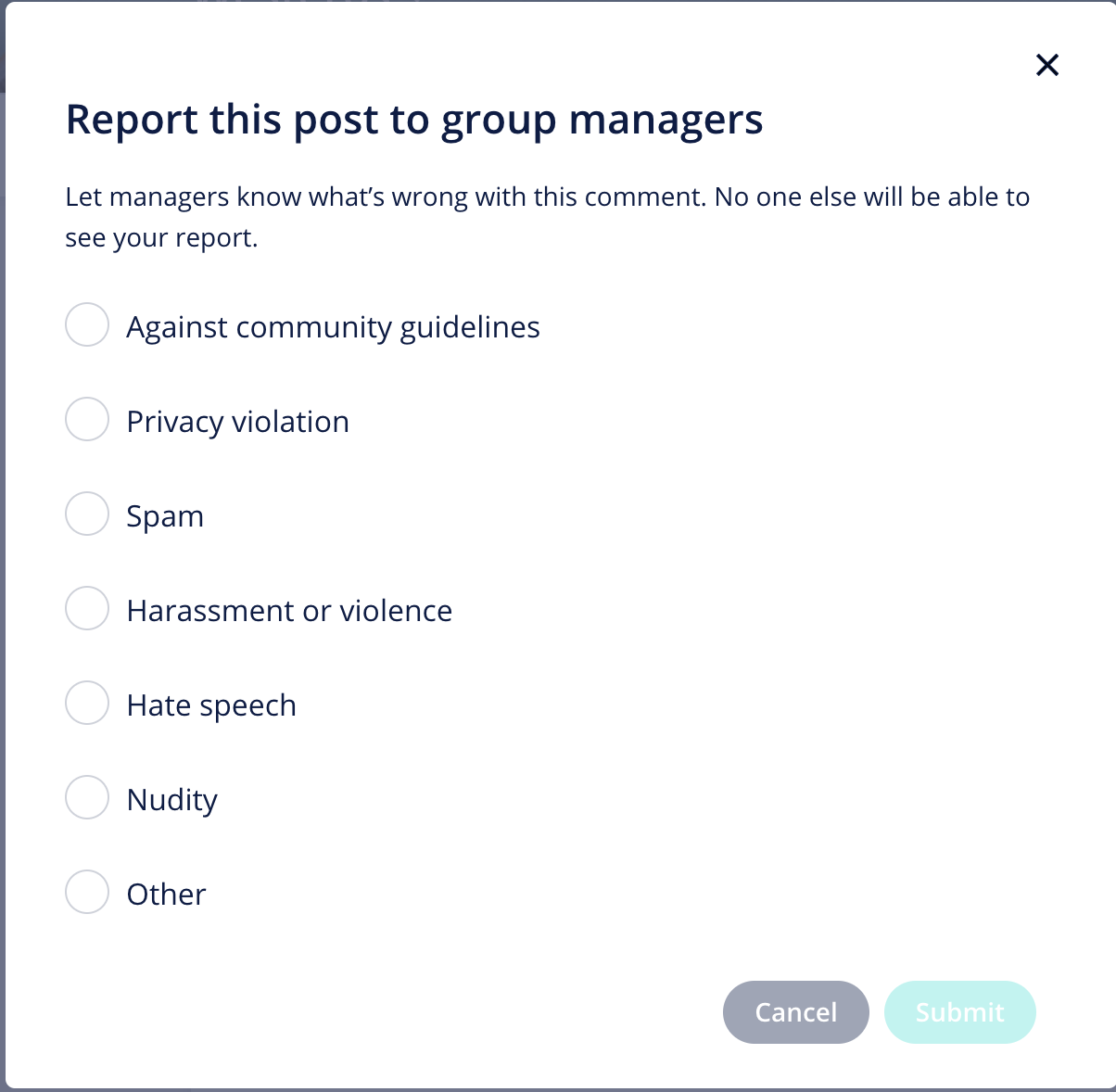 Once submitted, a group manager will be notified about the report and will be able to respond.
For managers- continue here to learn how to respond to a reported post.