How to use a template in a group?
Below is a step-by-step on how to use a post template. If you would like to see how to create a post template please follow this help article
Step 1: Click Create Post



Go to the top of your Group Feed page. There you will see the box where you can create a post.
Step 2: Open the Template and Draft Menu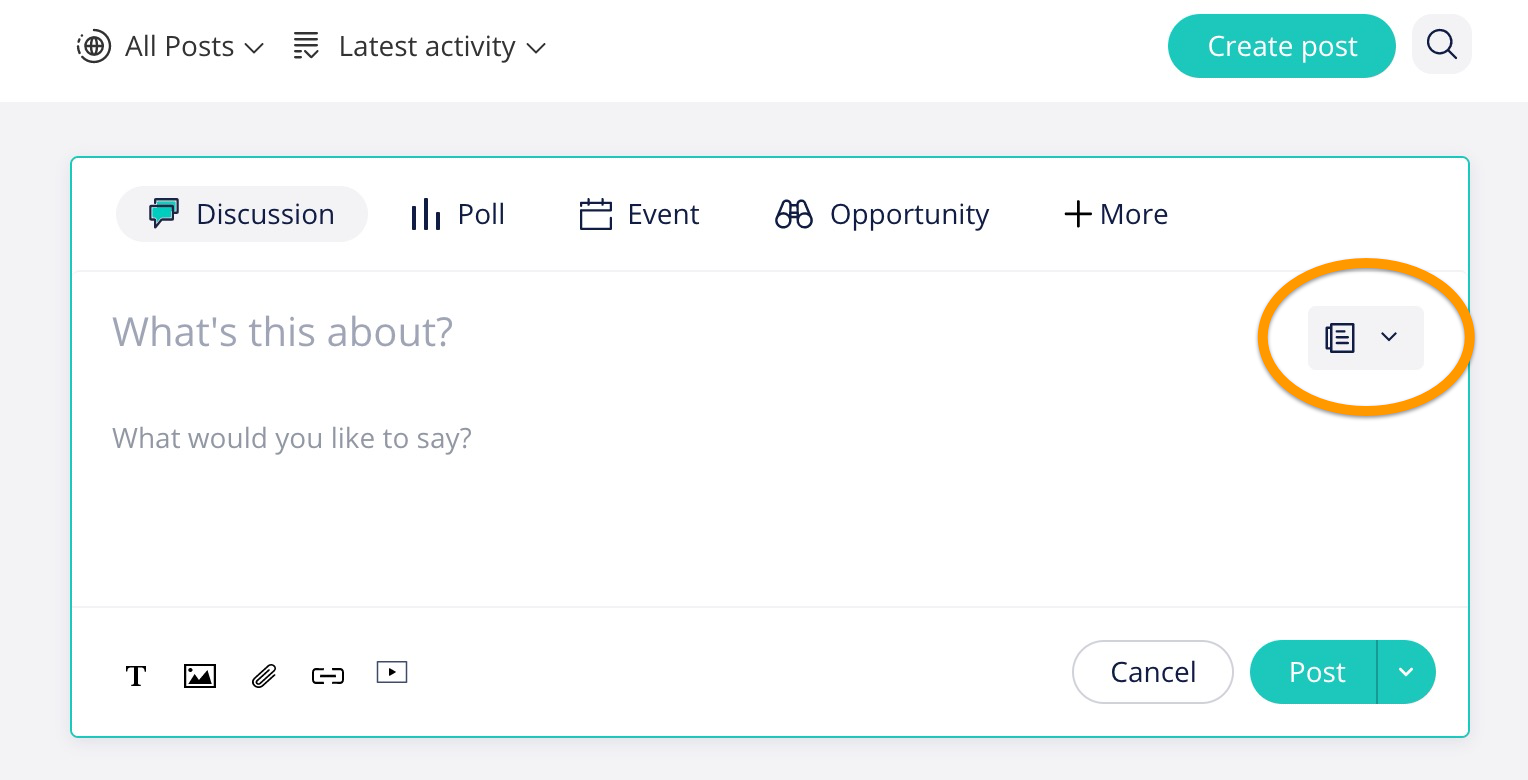 Once you've our opened the menu, you will see post drafts as well as templates. Drafts are private only to you, while templates are visible to your other group managers.
Step 3: Select a template and edit

Now is the time to customize and personalize each template before posting. Add any additional graphics, text, or links to engage your audience.
Step 4: Post
Click on the post button to add the post to the feed and share with your members.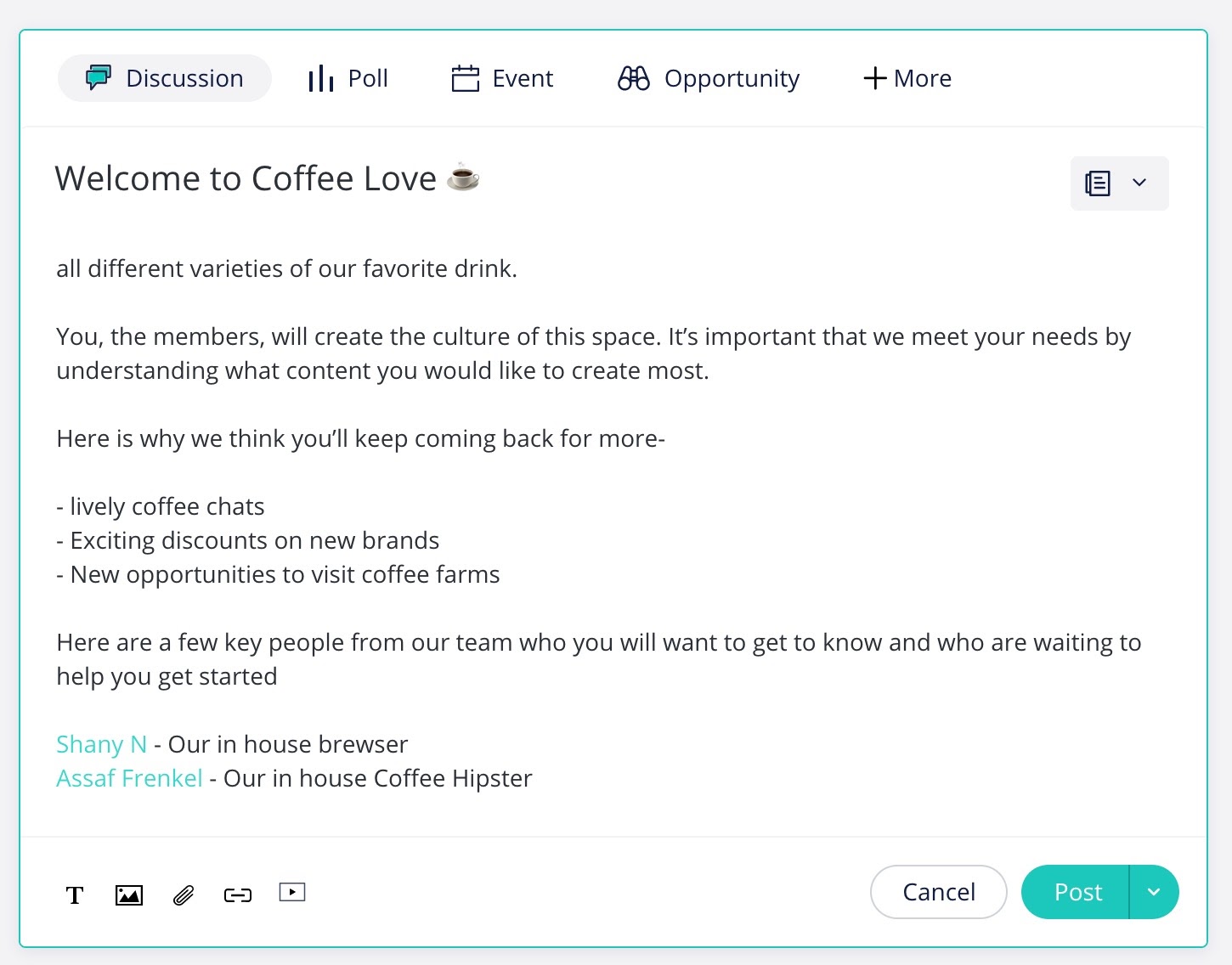 Looking to create a template to be used community wide?- Check out this help article