Finding content in your community has never been easier.
Mobilize gives you a few ways to find what you're looking for. Here's an overview of Global Search, and a few tips to help you find things more easily.
Click the links below to be taken to each section:
How Mobilize Search works:
When you enter a search term, our system looks for content throughout your community, groups, posts, comments, member profiles, and file names.
Search results are based on your group subscriptions, so you'll only see the content you're allowed to view within groups you are registered in.
NOTE: For hashtags, three (3) letters need to be typed to start showing the search results.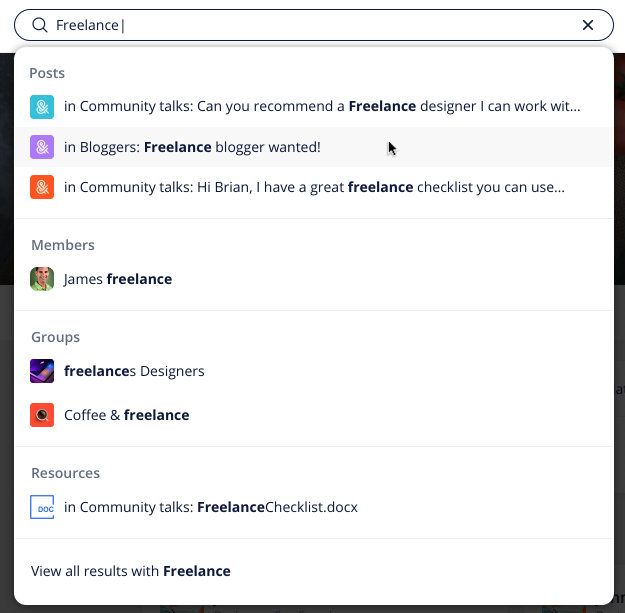 Viewing More Results:
If you would like to see all results from your search query, click View All Results to see a list of all the posts, members, groups, and resources that match your search query.