Creating Quick Links
Creating Quick Links in the resource center is a great way to share any external resources you may have for your community. Easily link shared resources like Google Drive or Dropbox links here or important links your members may need to use such as order forms or links to other registration forms.
Quick Links- Have external resources available to your community like a shared drive, video library or an external sites your members have access to are great things you can link here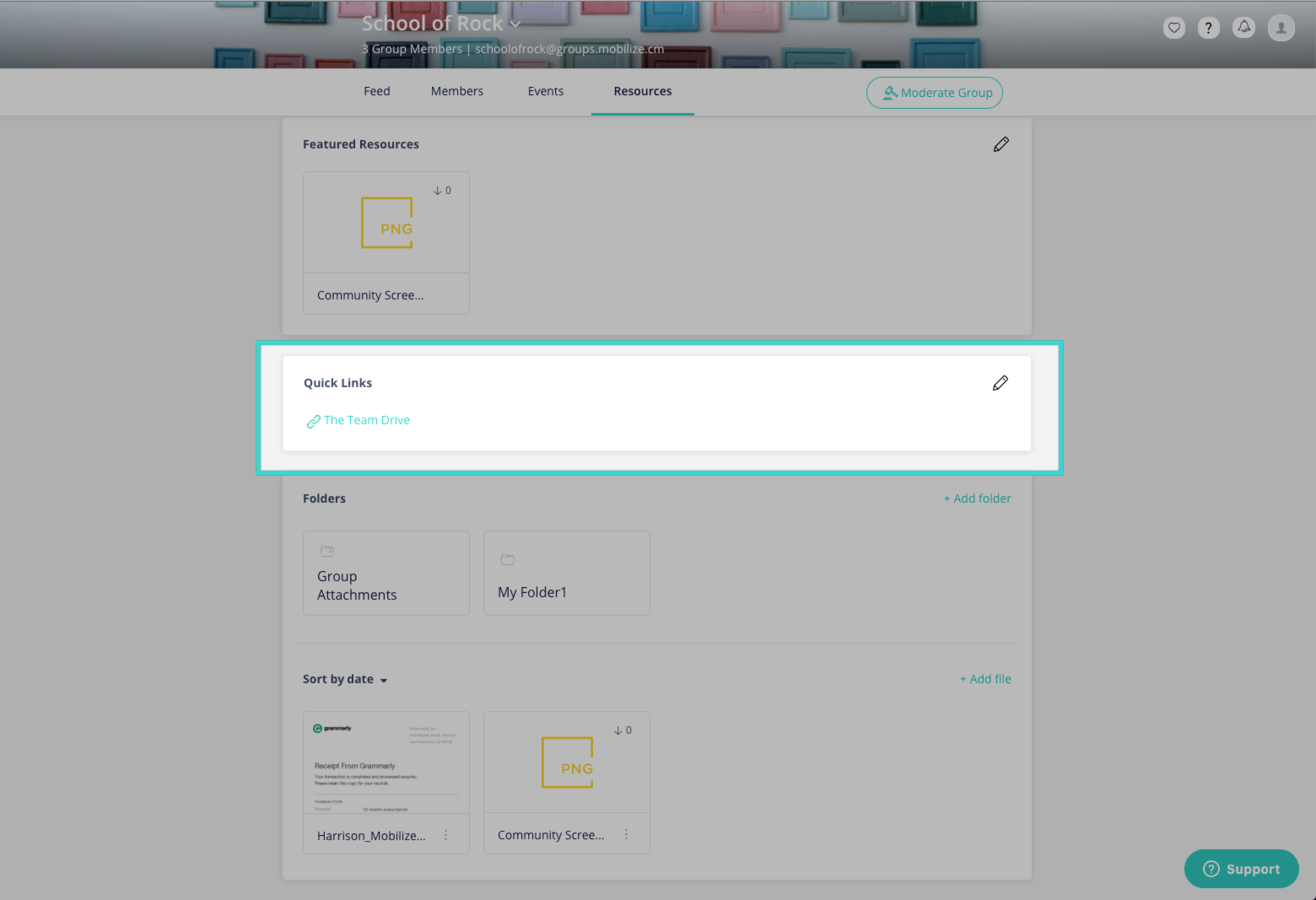 https://share.getcloudapp.com/X6uNJvKb
We are also adding file preview capabilities to allow members to read and interact with the resources online inside the community and have one place to consume all.