A Recommendation Post is a great way to share services or software you may use that other group members may benefit from or that you would like to showcase. Add photos, offers, prices, contact details, and more within your recommendation.
The Recommendation Post can be found in the Feed. If it is not visible, click the + More to the right of the Opportunity Post and then choose Recommendation.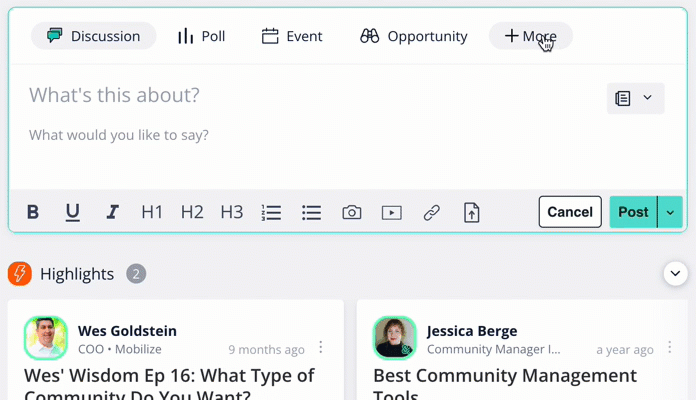 Members can also add reviews to your recommendations, allowing them to leave comments.
Please note: To add this feature to your community, please contact CSM@mobilize.io for the latest pricing information.