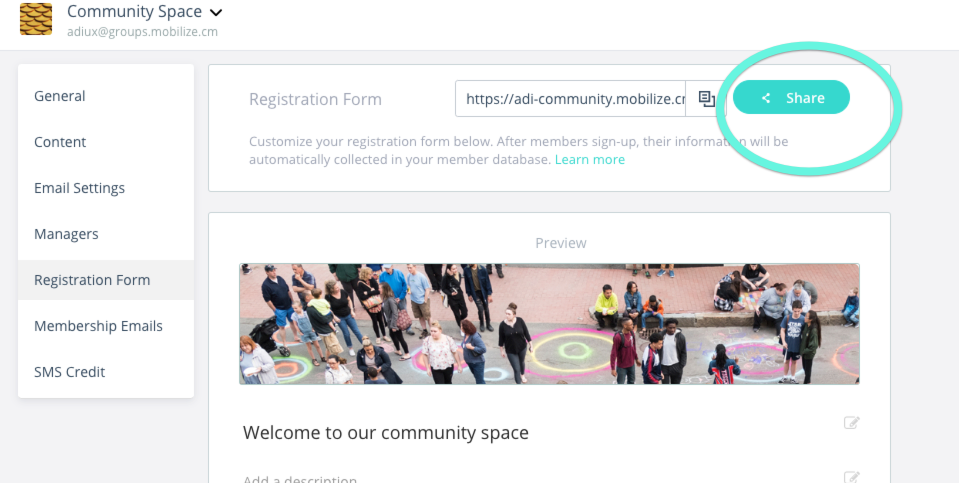 You can have members and prospective members sign up to join your group using the Registration Form. You can share the form on your website, in your social media and via email.
To share the form, go to the settings area of the group you'd like them to join, click Registration Form:
Click the Share button at top right hand side of the form:
Copy and paste the URL in the pop up window to recruit new members and have people sign up! You can share it on social media, add it as a link in your website or send it in an email.