Email Blasts enable you to send personal messages at scale using mail merge fields to your group. Populate your message with fields from the Member Directory.
The Email Blast will only go into your members' email inboxes. Members won't see a button to join the conversation because the content only exists in the manager's private Outreach Center. These are not Posts in the community social Lounge. Your members can only reply to you privately, and reply-all is not possible.
Note: the Manager Emails subscription status also applies to Email Blasts that managers or moderators send as a manager via the Outreach Center.
To send an Email Blast, go to the Outreach Center, click the Compose button, and choose the Email Blast option:
Choose who you want to send your message to All Group or Specific Members: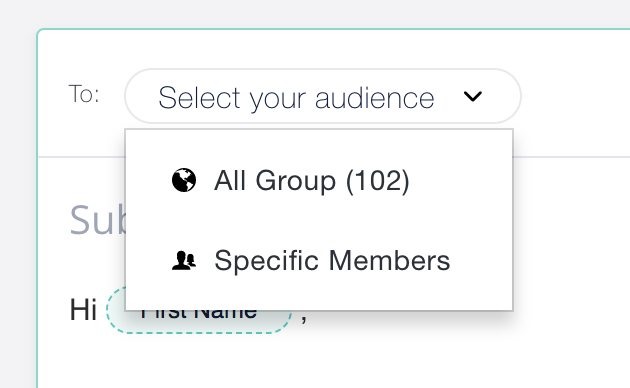 To add more mail merge fields to your message, click the Variables button to choose from additional fields in your Member Database: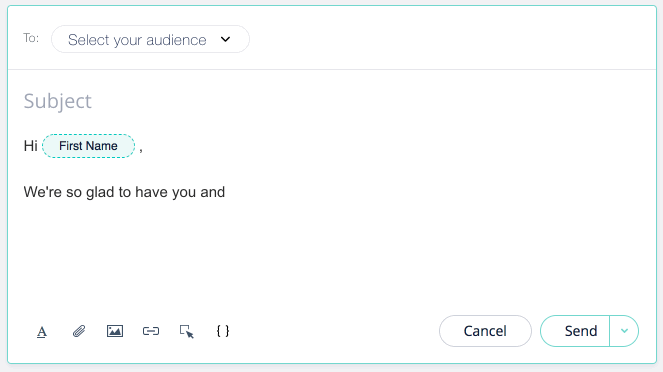 Once you've created your message, click Send to send your message to your members. Or you can choose Preview, Save to drafts, or Send later.