Once you've created an event, you can edit the details and the attendees list. To edit the event, go into the event section of the lounge and choose the event you'd like to update. Click the "Manage Event" button and choose the action you'd like to take: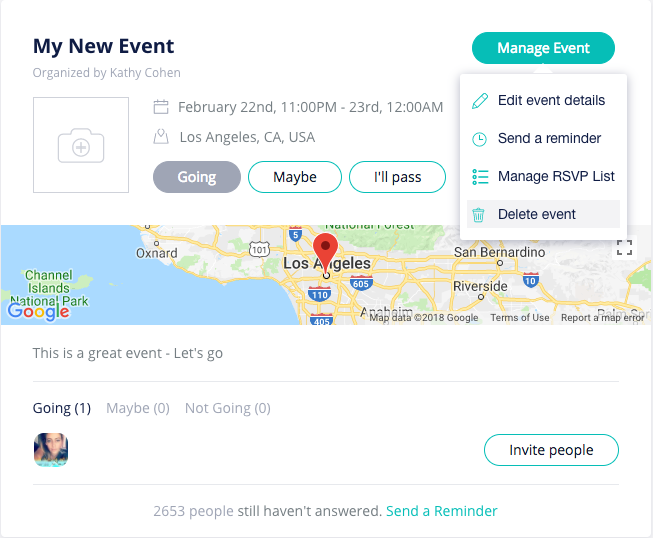 To edit the description, click on the event you want to edit. Click Edit Event Details. Make the necessary edits to your event. At the bottom, you can choose to notify your recipients of your updates, or you can simply update the invite on the platform.
Click Update. Your updates have now been made.
When I edit an event, up to what time can I edit the event? Will this trigger another email or do I need to resend?
You can edit the event details up to the event start date. After you edit the event, you will have the option to resend it with the updated changes or you can post without notifying via email.
** Note If an event is updated and an update is not sent out, members will not be notified of any date or time updates. Members subscribed to the calendar however, will receive an update. It is always recommended