Mobilize can be configured to deliver emails on behalf of your email domain. This doesn't mean the email will come directly from your email provider (e.g. Gmail), instead it will be sent on behalf of your domain through Mobilize's mail servers.
This is standard with communication software and provides many benefits such as,
Your group email address will show your domain
(e.g. partners@groups.yourdomain.com)
Your group members will have a dedicated address containing your own domain (e.g. kathy.cohen@members.yourdomain.com)
Our team is constantly monitoring and tuning our email servers to ensure the best possible deliverability rates
By using our mail servers, you're not subjected to sending limits set by providers
What happens if I don't configure a custom email address?
Until you do:
Note: Group member email addresses will look like [member's signup email address]@groups.mobilize.io or [member's signup email address]@groups.yourdomain.com
How to configure your custom email domain
1. Go to Community Settings and then click Custom emails: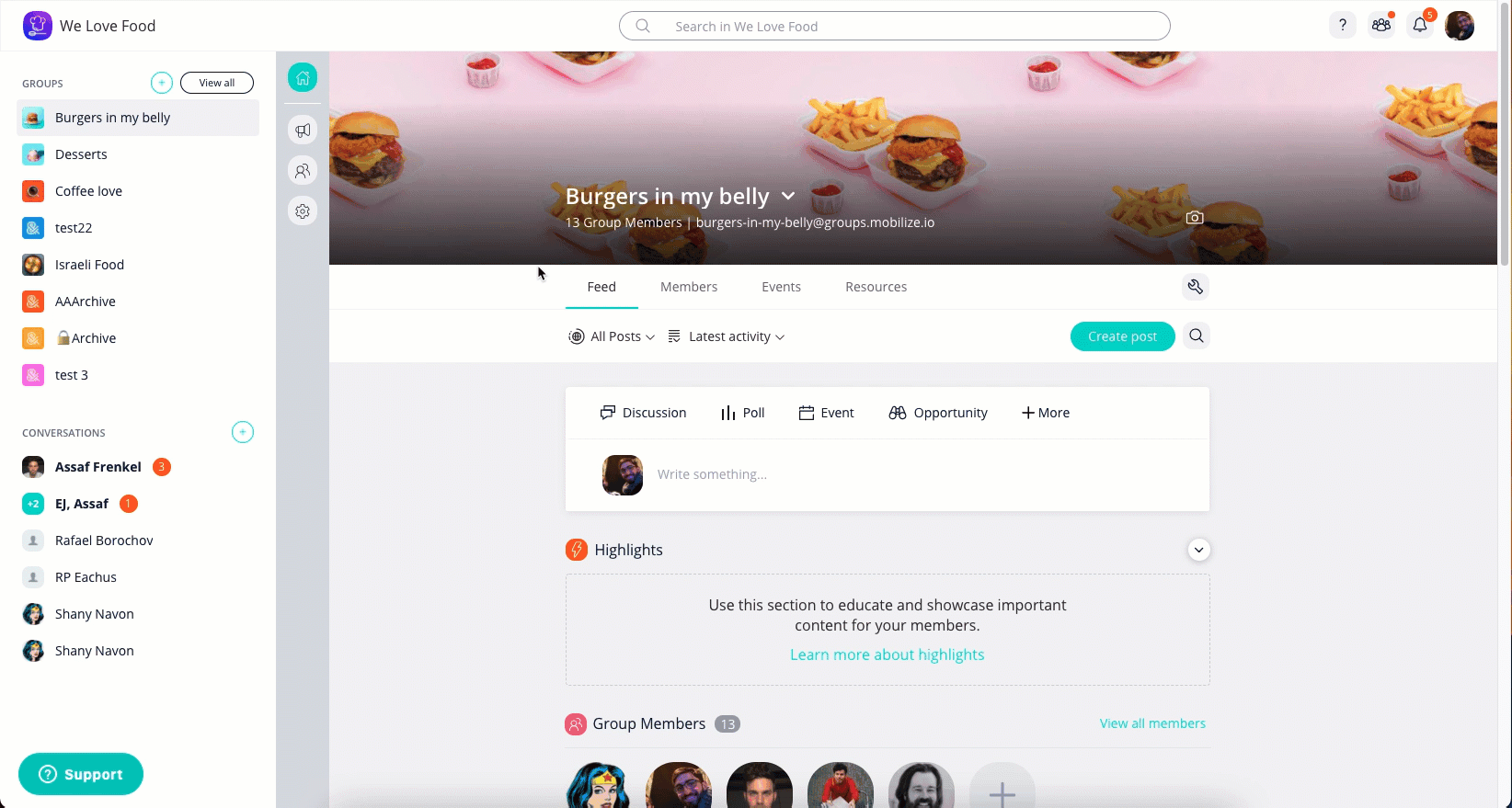 2. Enter your domain name, e.g. example.com: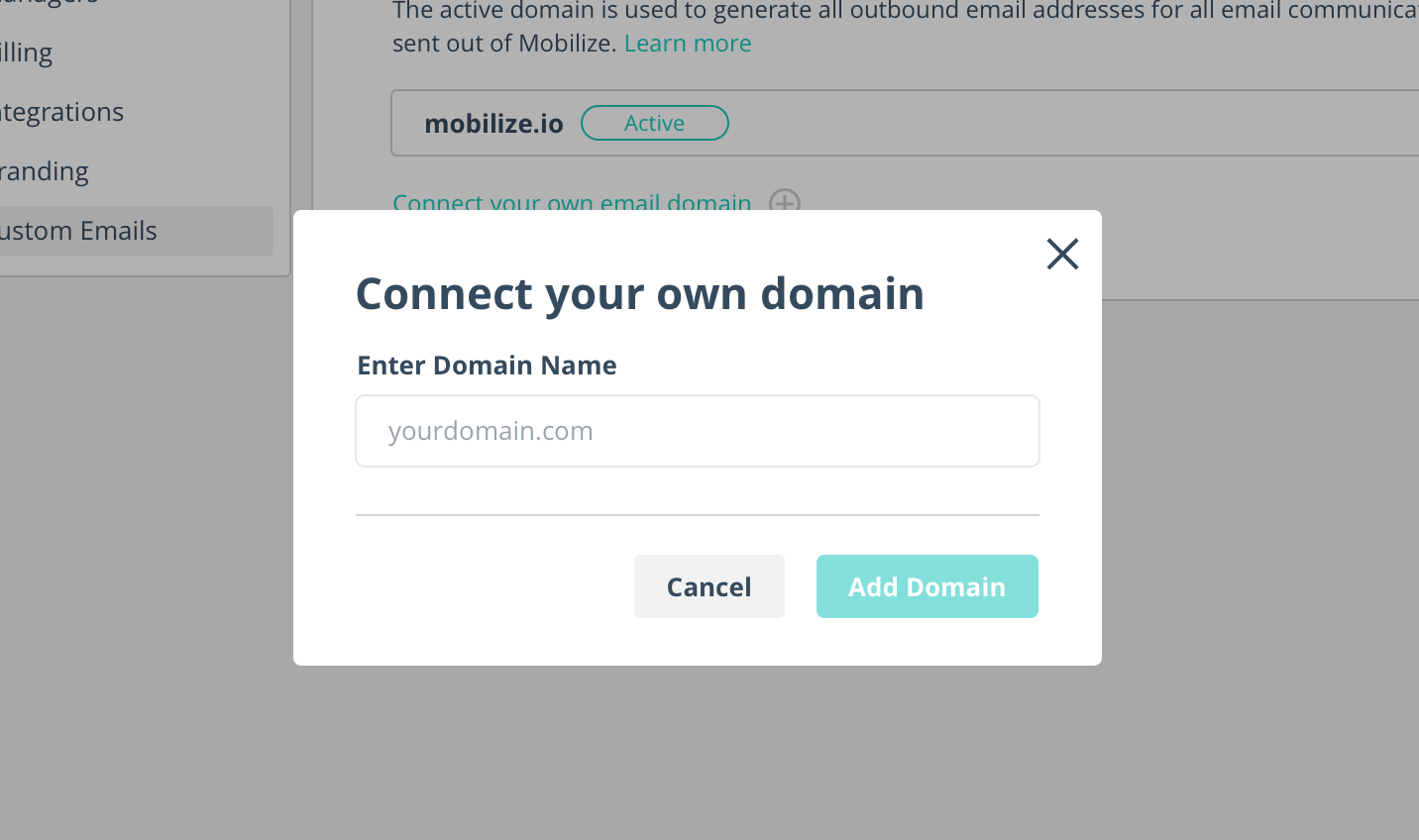 3. To complete the setup, all DNS record changes are required to verify ownership of the domain. You may require someone from IT to help with this step as it requires logging into the host provider account where you registered the domain name.
Note: Do not use the values below, this is just an example. Please use the values listed in your account.
For some DNS providers (like GoDaddy and Cloudflare), the "host" field should contain only the initial value. For example, replace "members.prod-domain.com" with "members". The same goes for "groups", "mob", "s1._domainkey", and "s2_domainkey" and the rest.

4. Once you've made these changes, you can notice status changes happening to your DNS records. Changes to your DNS records can be immediate or may take hours to update, depending on your provider. Our DNS test will only detect live changes.
5. When a change is verified as correct, a green circle appears in the Status column except for the MX records. When all of the DNS changes are verified, click the "Activate" button.
Note: Mobilize will always send from a subdomain. When setting up DNS for your CED, please configure this setup: mob.*domain*, groups.*domain*, and members.*domain*.
Your configured domain
Once you have configured your domain, your community managers (all group managers, community managers and Account Owner, it will not be sent to members) will receive an email telling them about the change.
Note: If you need to change your email domain once it has been configured, please contact us.