You can add images across your Mobilize account to make it branded and personal for your community.
Community Cover photos: Public community page (available on Premium and Enterprise), minimum 690 * 136.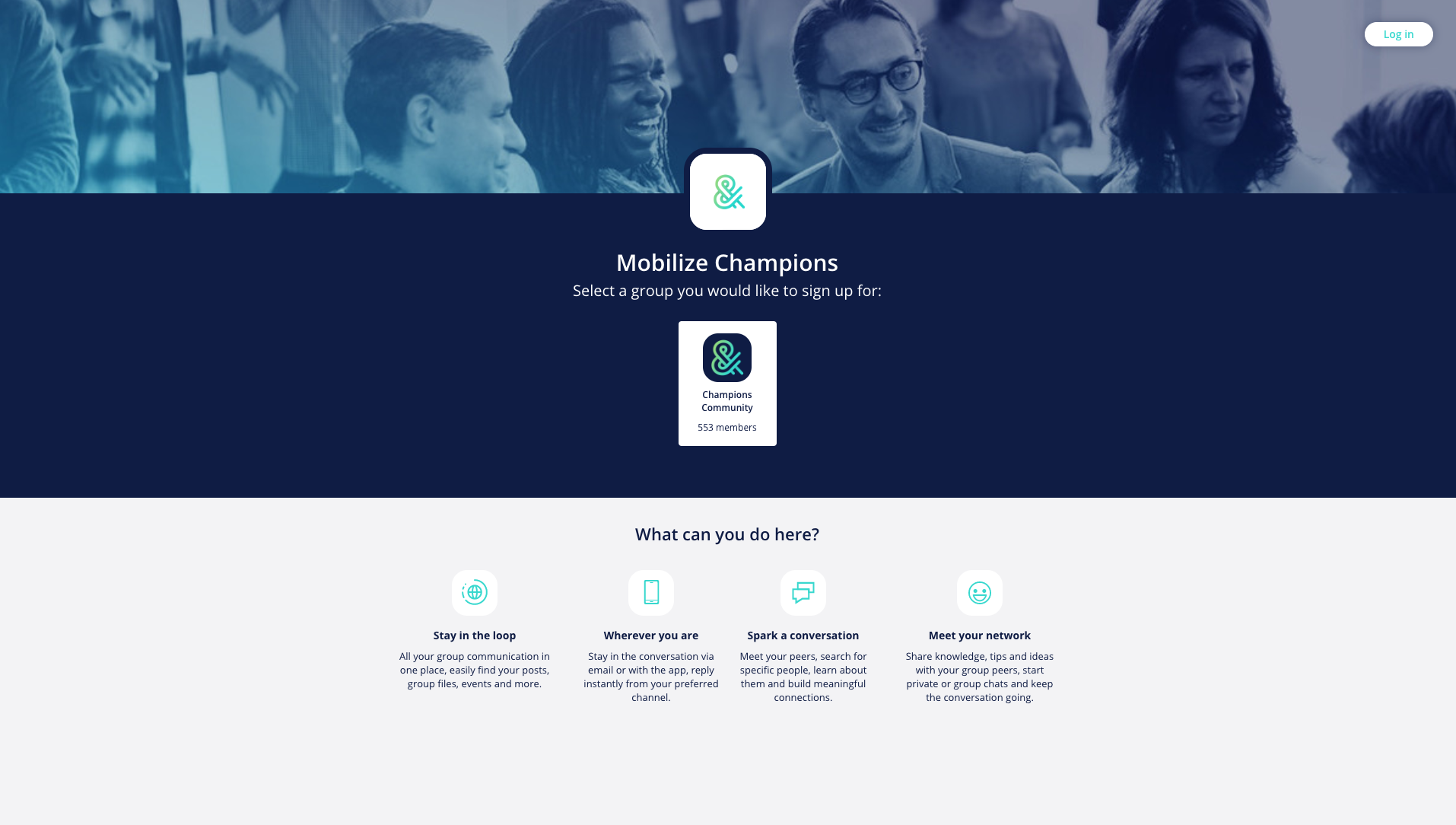 Header photos: For registration forms, minimum 1200*236, but you can upload any photo larger than that, and you'll be able to crop and zoom your photo easily like this: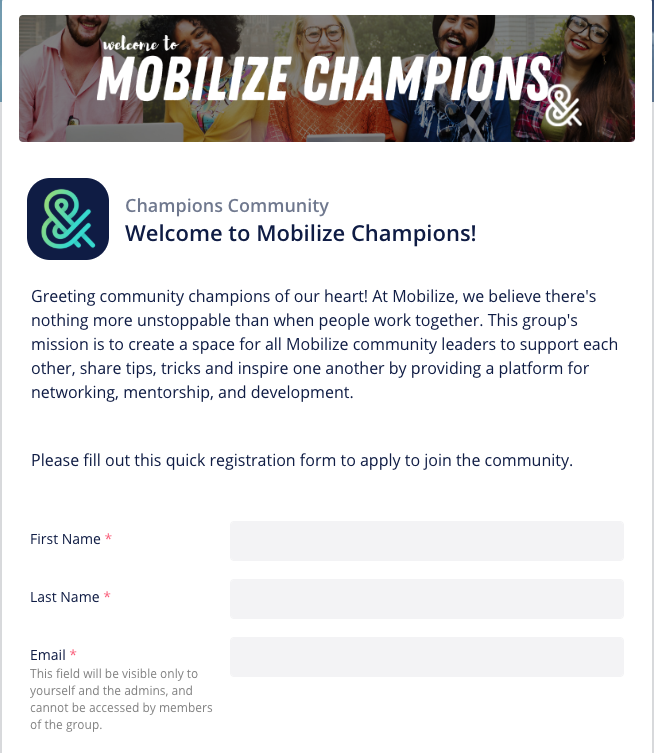 You can add header photos to each of your group's registration forms.
We recommend images sized 1600x232 pixels. For more information about Group cover photos and best practices, check out this article.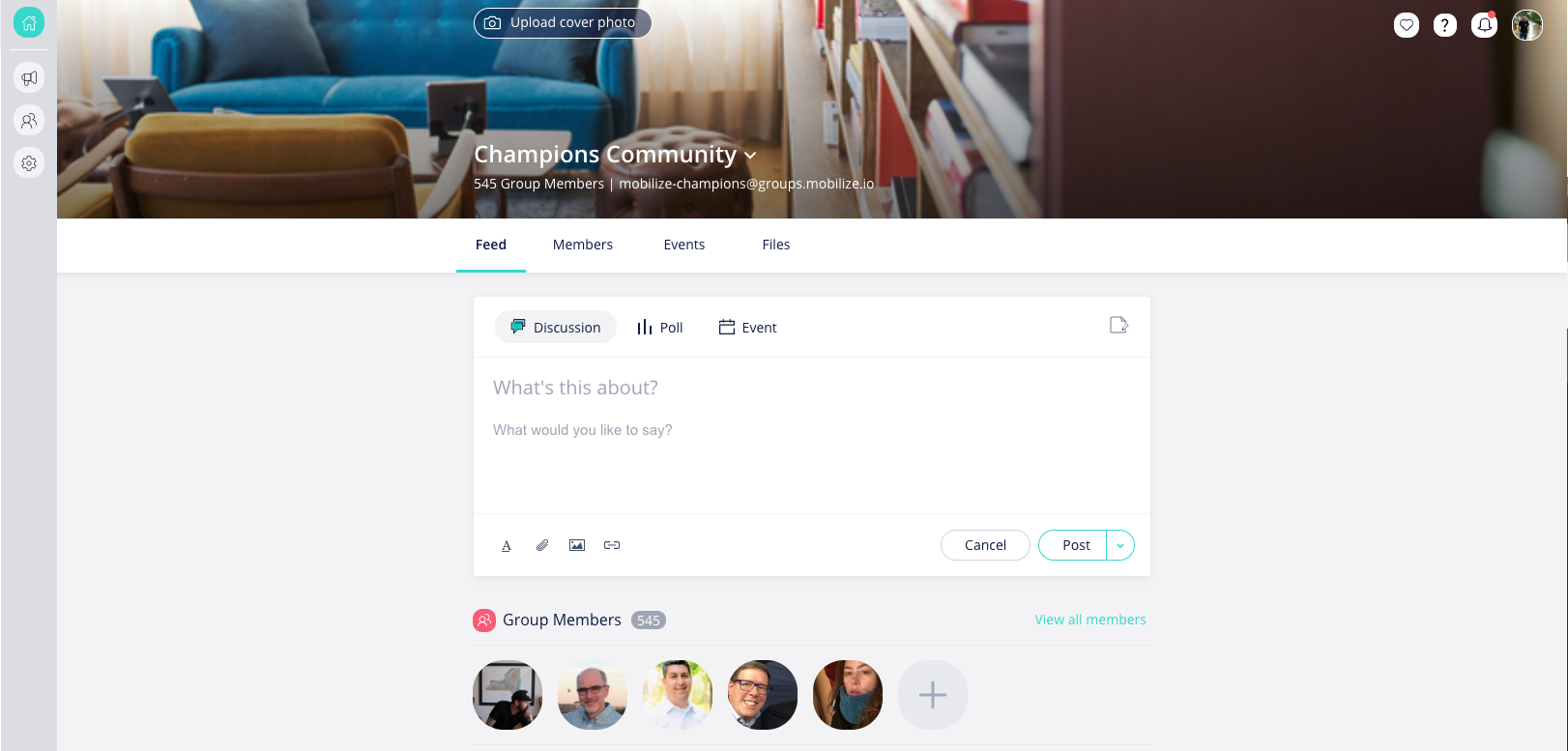 Group Logo
100*100.
Event Cover Photos
Photos uploaded as an event cover photo are suggested to be 652x160.
Pro Tip: If you don't have a square image and your logo is getting cropped, use your favorite basic editing tool to combine your rectangular logo with a white square (in Powerpoint you can "group" images together), re-save the image, and then import your new square image into Mobilize. You can add a logo to every group and to your overall network.

Photos in the Lounge
When you insert an image into a post, we expand it to fill the size of the Feed. For example, we'll expand a vertically long and horizontally narrow photo as much as we can, so it will look quite large in the Feed. The exact width of the Feed is 650 pixels, in case you want to maximize the width of your original image.
Best practice for sharing visual content is to have the image be longer horizontally and narrower vertically so that it pops without taking up too much space and causing too much scrolling to see more posts. We want to have the image pop, while also seeing multiple posts on the page.