Click the links below to be taken to each section about signing up or logging into your community:
If you arrive at a community page and see a screen similar to one of these, you can log in or sign up to become a member.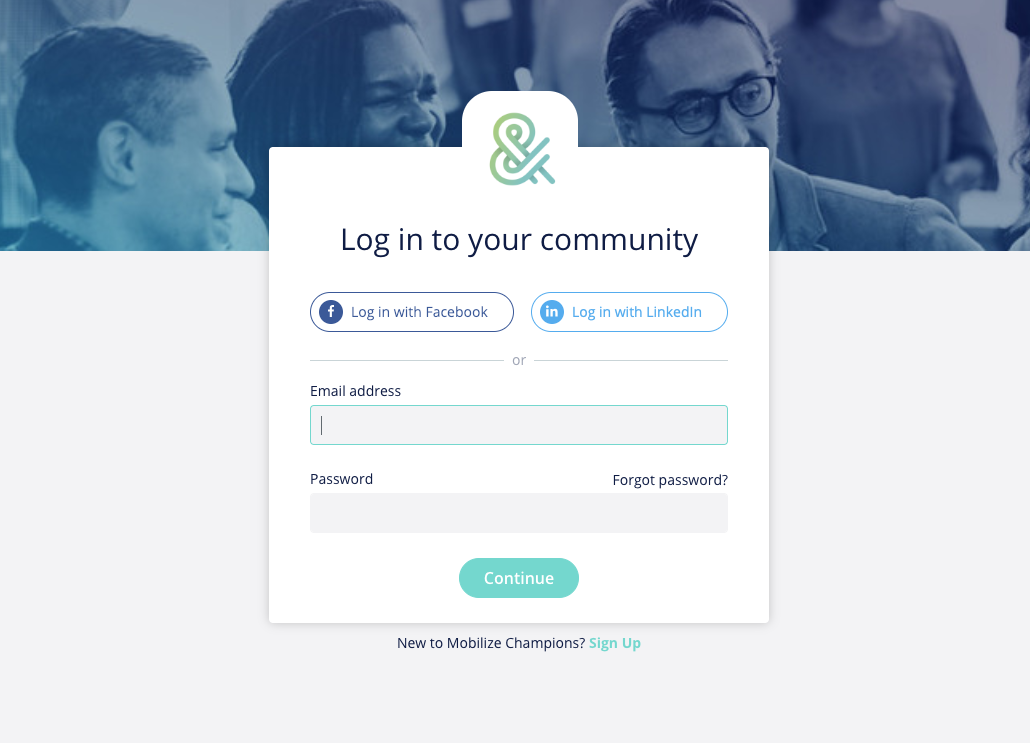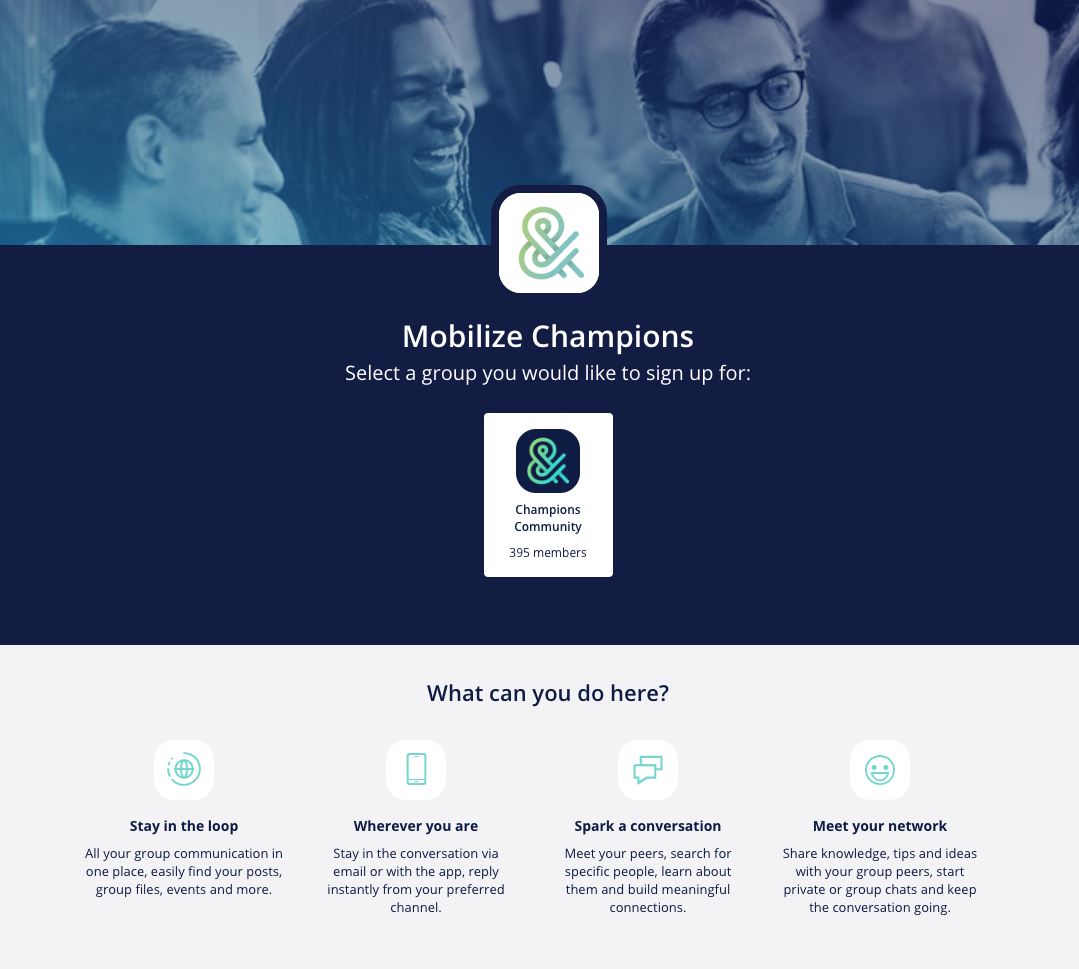 Sign Up
To get started, click on the community you would like to join or sign up for.
This will take you to the group's registration page so you can register for the community, find opportunities, stay up-to-date, and make connections.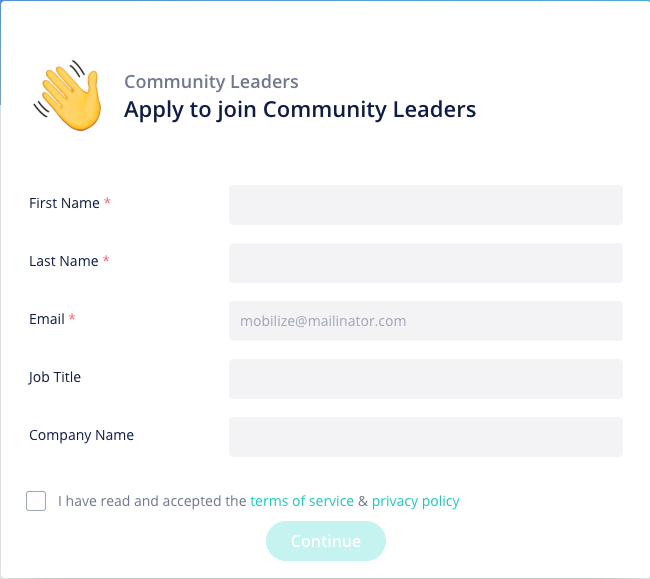 After continuing, you will be asked to verify your email address. You will receive an email similar to the one below.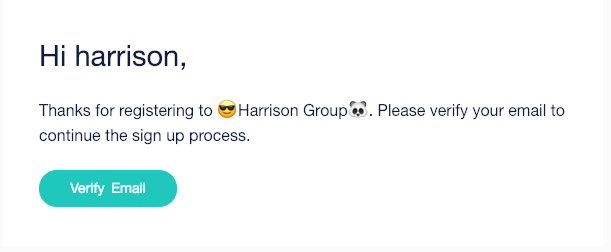 Log in
Now that you have verified, you can create your login information. With Mobilize, there are a few different ways you can log in:
Login with your Facebook account
Login with your LinkedIn account
Create your own Mobilize login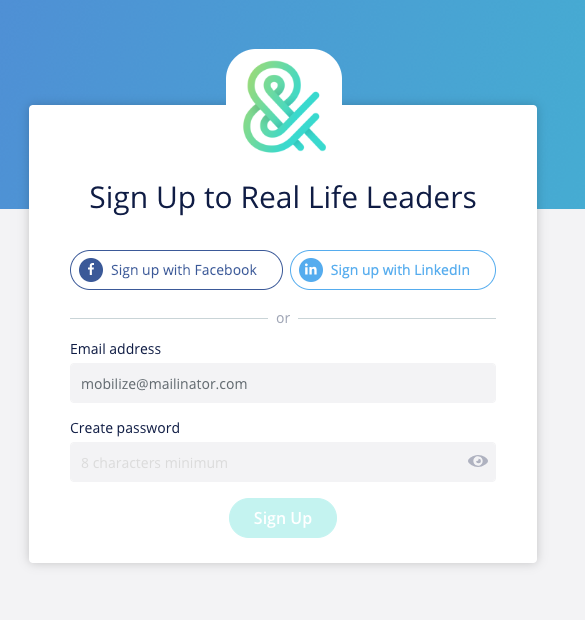 If you select to create a Mobilize login, simply enter your password and click Sign Up.
From our Mobilize mobile app, you can also choose to sign in using a magic link to sign in with no password required.
To use this option, click the Send me a Magic Link button. Wait for a few seconds for an email from Mobilize to arrive in your inbox.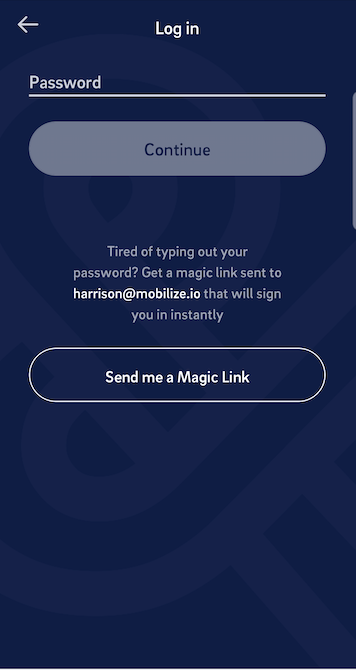 Open the email, and then click the Sign In button, and that's it. Your default browser or Mobilize app should load up your community immediately.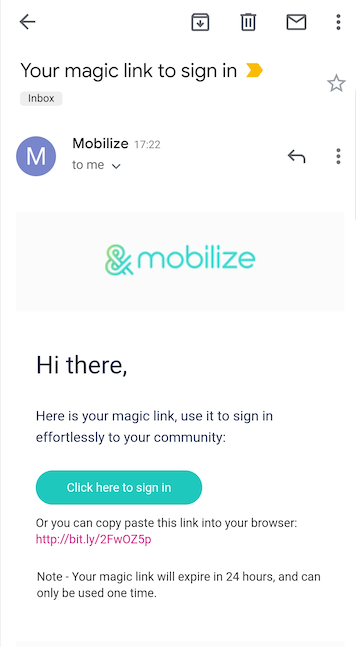 If you don't receive the email, you may want to check the Junk folder on your mail app and mark it as 'not spam' to prevent any magic links from being flagged in the future.
Magic links also expire after 24 hours, so make sure to use them immediately. Of course, you can generate a new magic link again and go through the process.
Now you are signed in, add your profile photo, edit your profile (Desktop or Mobile), and then enter your community and say hello!
*Note: Some communities will require approval before joining. After adding your profile photo, you will want to make sure you enter your community to complete your registration process.

You can now engage and enjoy your new community!