Just type @ and mention-
Sometimes you'll need to get the attention of another member in your community. Triggering the Mentions tool is easy, simply add the "@" symbol in front of a member's name and select.
In doing so, your member will receive a notification stating that he or she was mentioned in the message.
If your member clicks on their notification, it will take them to the post and clicking on the tagged member's name will directly lead them to their profile where you can start a private chat.
Mention on The Web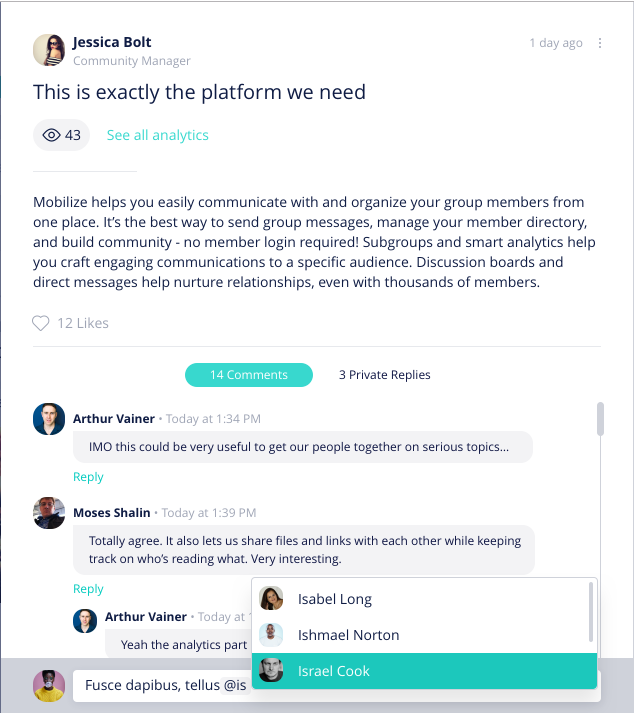 Mention On The Go-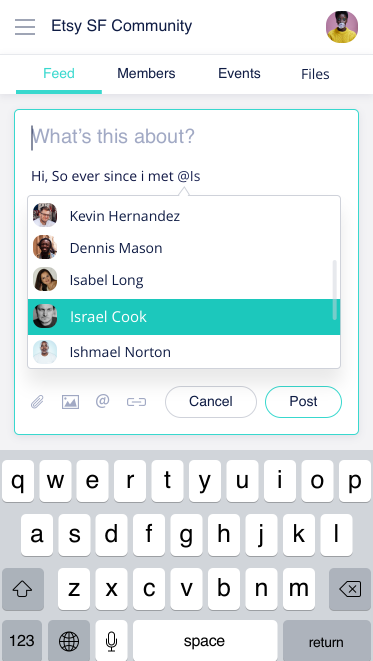 Note: You must tap a name to select it from the menu or the @mention won't complete.
Keep in mind: If you send a message and forget to mention someone, simply editing the message and including the @mention or keyword will not trigger a notification.


Receiving Tags and Mentions
Members can get notified by email and in-app of mentions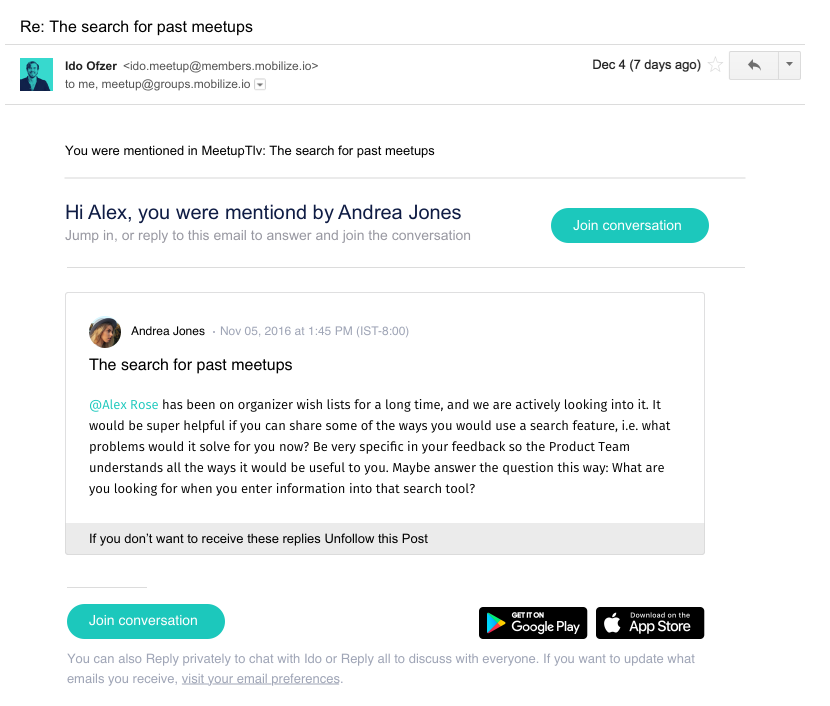 Mention Notifications (Located in Your Personal Member Settings)
Members also have the following notification preferences for mentions. To learn more about member notification preferences, check out this article