It is very easy to change and update your email settings for any group you are in both from within your community and from any group email you receive.
First head to the Group Switcher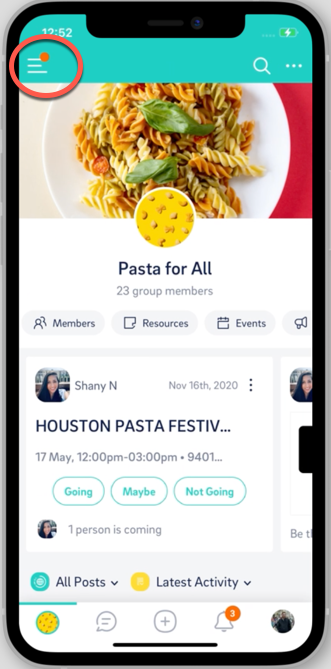 and click on the gear icon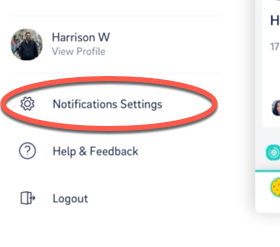 From there you can customize your notifications for how you would like to receive your notifications.
Customizing specific groups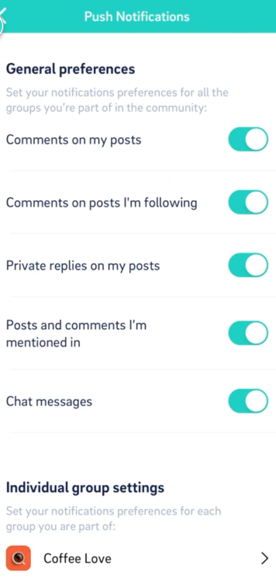 There, you can choose the group they'd like to adjust the settings of and click the options that suit you best: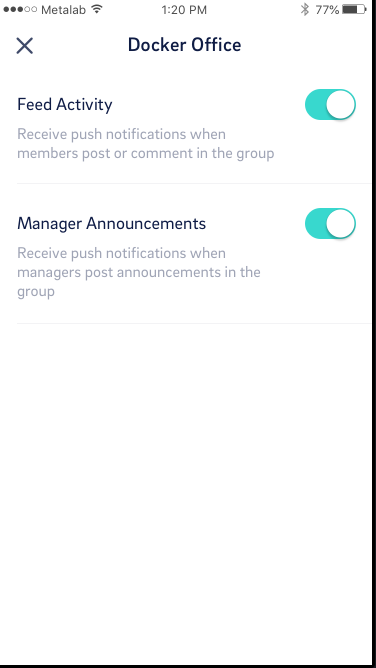 Feed Activity: Get notified each time a member posts & comments in the group Instantly
Manager Announcements: This specific preference applies to any communication made by group or community managers. Members can set to receive email notifications specifically when managers post in the group.
General Preferences
These preferences will apply to all groups you're a part of.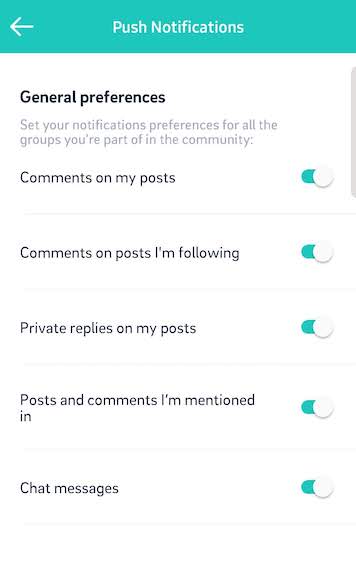 You can choose which notifications you'd like to turn on or off.
Comments on my posts: Receive push notifications when someone comments on posts I created
Comments on posts I'm following: Receive push notifications when someone comments on posts I'm following
Private replies on my posts: Receive push notifications when someone private replies to my posts
Posts and comments I'm mentioned in: Receive push notifications when someone mentions you in a post comment or comment reply
Chat messages: Receive push notifications on newly arrived chat messages