When adding content to the Resources Center it's easier to find when similar content is grouped together in one place. This is the reason to create a Folder in a Group to keep content more organized.
In the Resources tab, scroll to find the Folders section.
Click the +Add folder link.
Name the folder then click the Create button.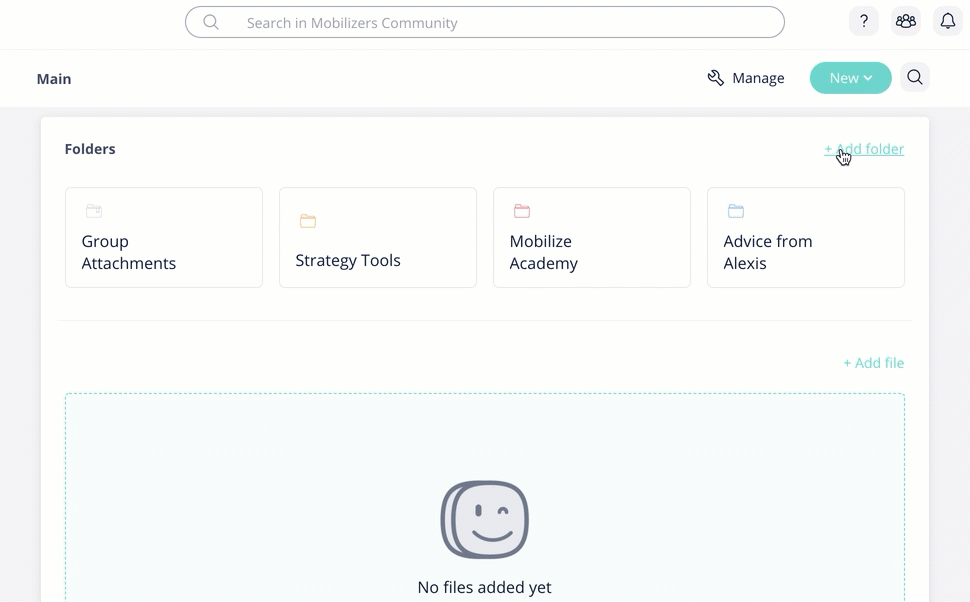 *NOTE: Members do not have permission to create Folders. Only Managers have this permission.
*NOTE: Please do not use special characters (for example &, @, %, etc) or the folder link may not be shareable.