You can share files with your members in two ways. First, by uploading files to the Files section in each group. And second by attaching files to your messages. 
Files Stored in your Group's File Section
Click the Upload File button and select From Group:
Choose whether you want to attach files from your computer's drive, click on the Upload File button and select  From Drive.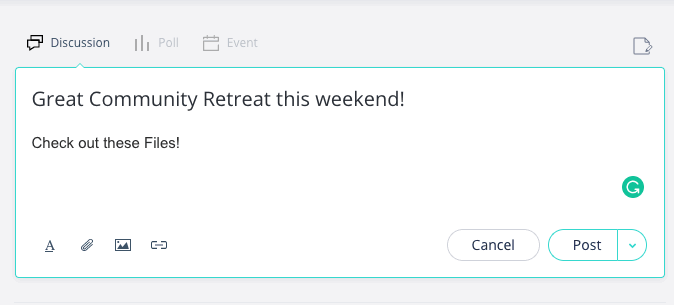 To Attach multiple files from your computer, simply hold down the Command⌘(Mac) or Control (PC) key and select the files you would like to upload.