In the group settings area choose General. Under Adding Members choose the second option to allow members and group managers to invite new members. Click Save.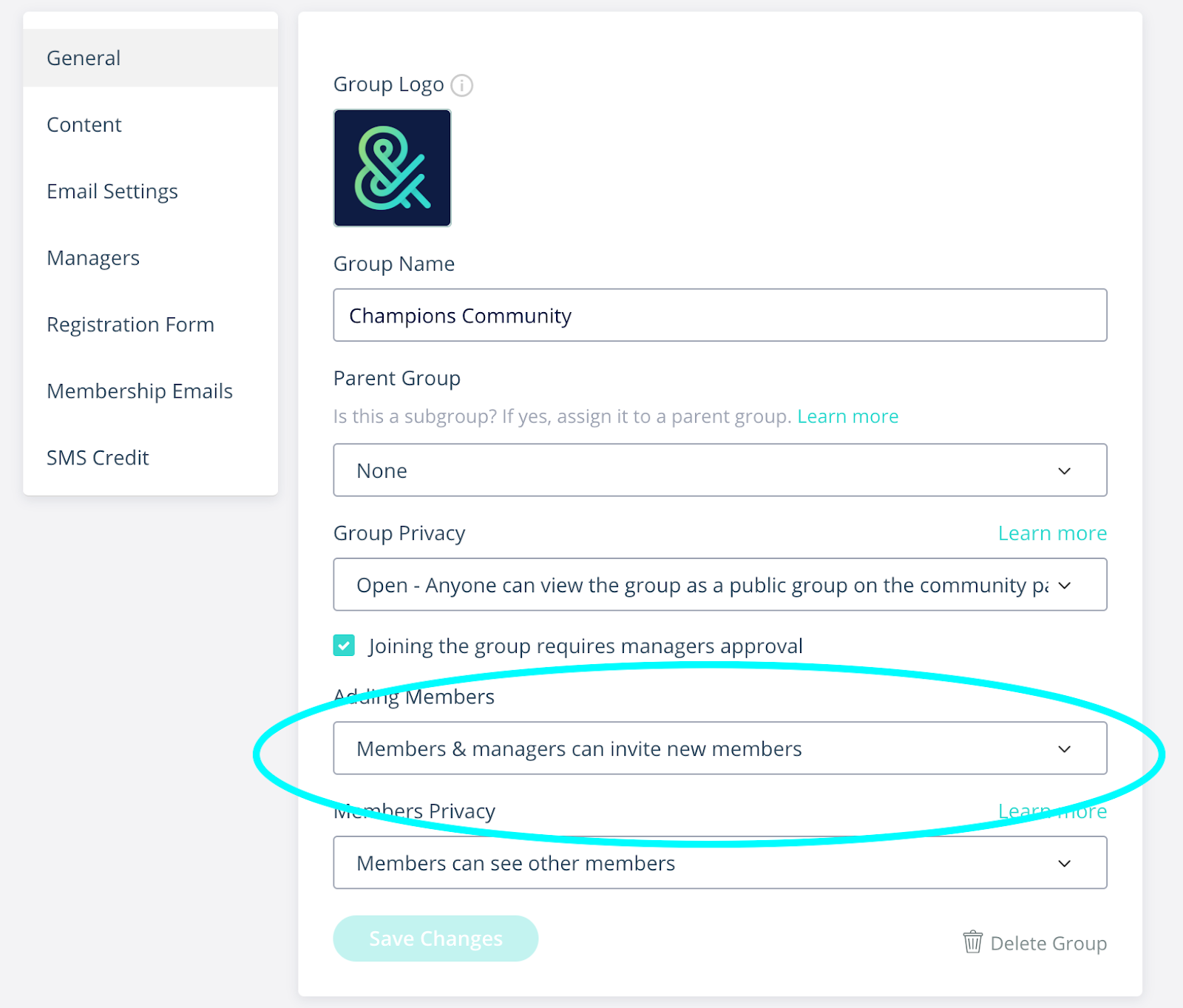 Once enabled your members can add additional members into the group.
Note: Allowing members to add other members to your group will bypass the manager's ability to approve members. We suggest that if the manager would still like to approve all members, the manager should provide the link to the registration page and allow members to share this link.
Members can invite other members to the group in 3 ways:
Add one member
Add a list of emails
Share the registration form link on social channels
Members can find the "add member" button in the Members section of the Lounge.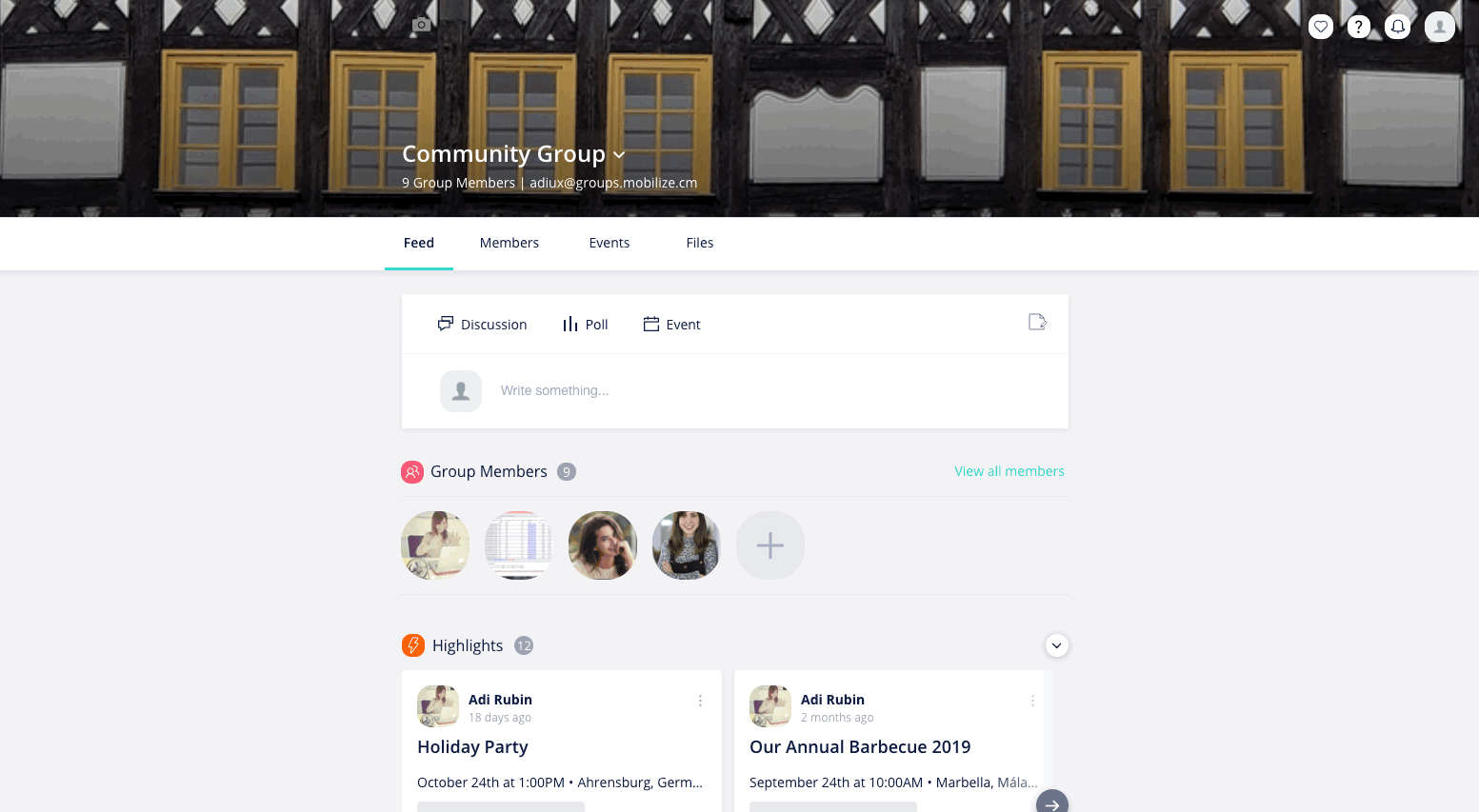 By clicking on the Invite Members button they will get a menu with 3 options.
They can either add one member by filling out their email, name and last name.
Copy and paste a list of emails or share the link to your registration form on social media or via email.