You can send a reminder to recipients who have not RSVP'd once every 24 hours. These reminders will be sent out based on your member's email notification settings which they can customize here. To send a reminder click the Send a Reminder button on the event page: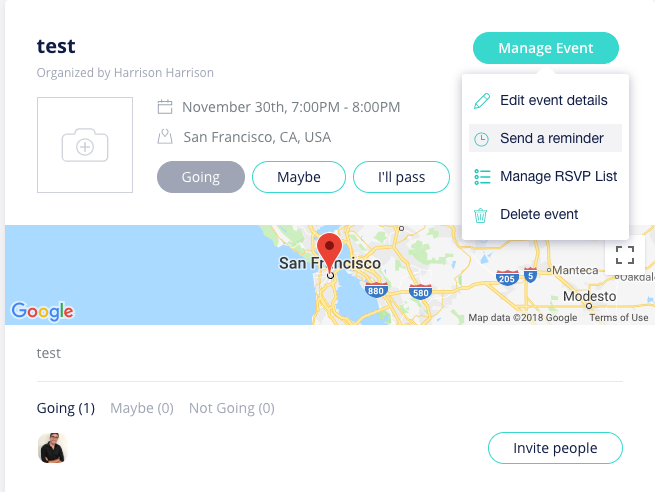 The reminder message will look like this in your members' inbox:

Note: You cannot edit the reminder message. But your original text will be displayed in the reminder message.
If you are looking for Upcoming Event Reminders (one-hour reminders), click here.