To remove a member go to the member directory, search for the member, click the checkbox next to their name and click Remove: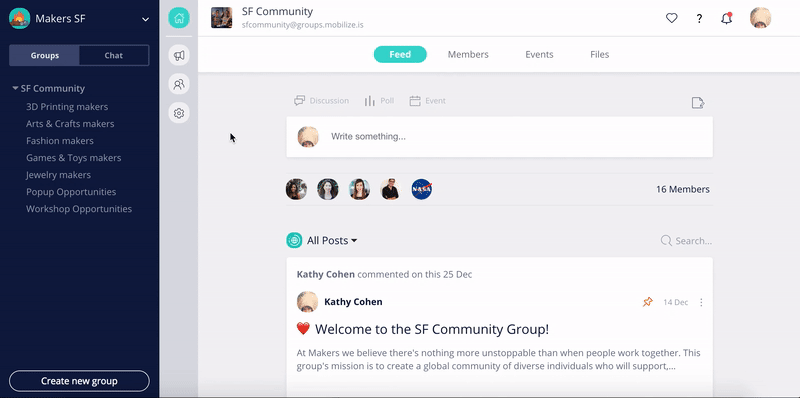 Click Remove to remove the member(s) from this group: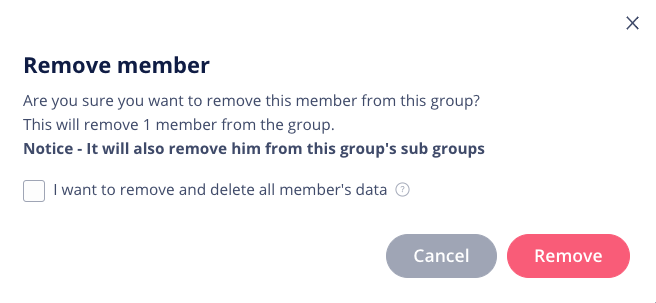 Note:
You also have the option to remove and delete all member data. This includes all posts and comments from the member.
Members removed from a group may still be in your community- to completely remove a member, head to the parent group to remove that member from any subgroups. Alternatively, you can enter into a user's profile, click the edit icon and then remove the user from groups by clicking on the x next to the group name.