Adding a new data field to your Member Database
If you want to collect or add new data about your members, you need to create a new field. There are 2 ways to add fields to the directory:

From the Member Database
Click on the Cogwheel icon next to the Search bar and click Add a field:
In the pop up window, add the fields you want to have: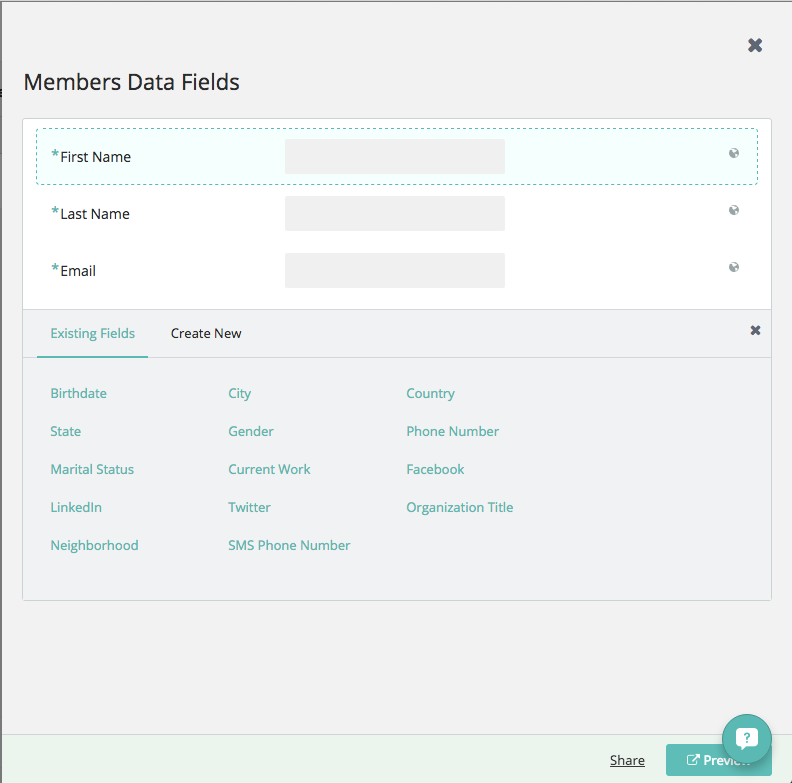 Your fields will auto save as you create them.
From the Registration Form
To create your registration form, go to your Group Settings and click Registration Form.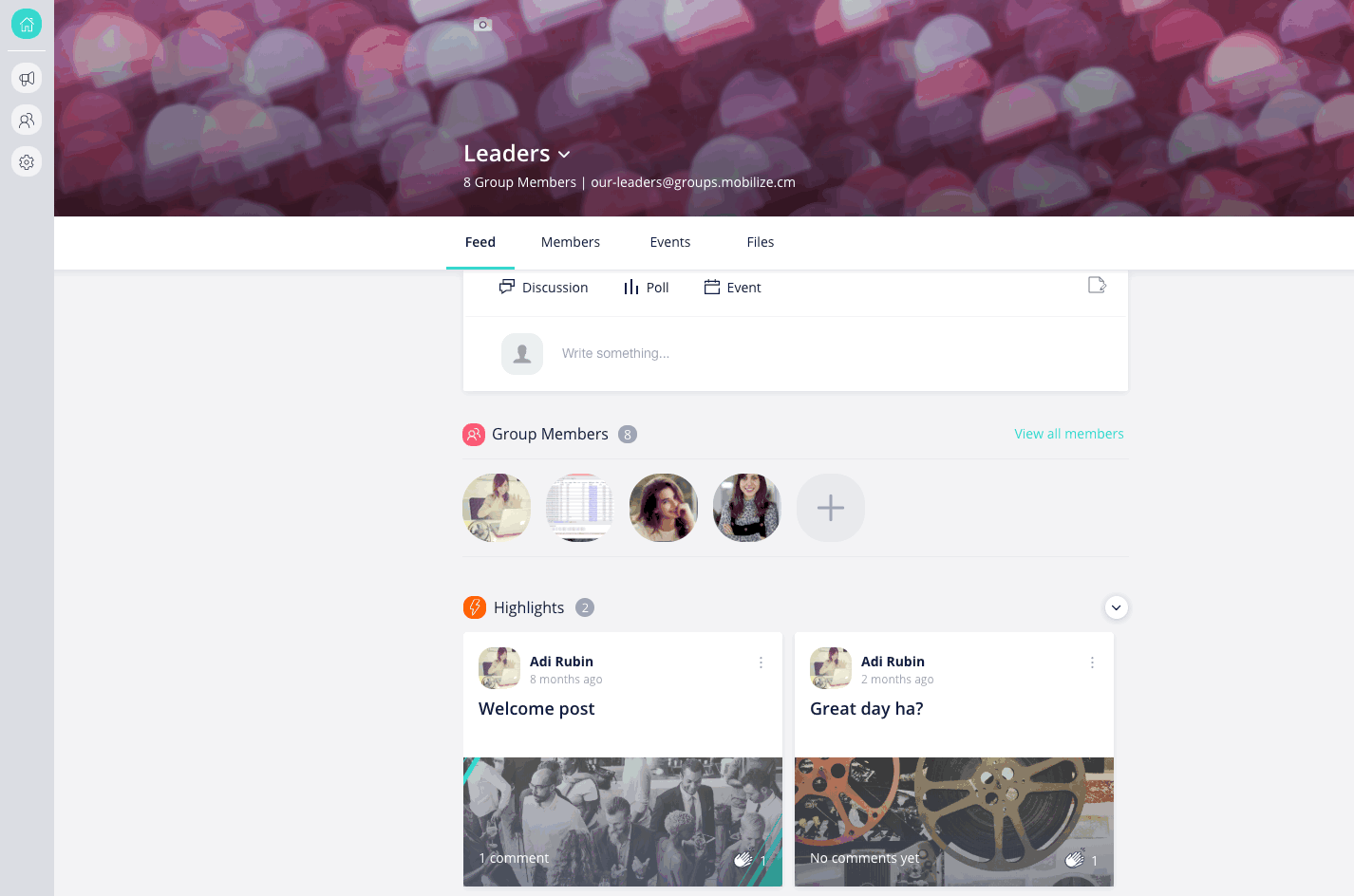 You can add more fields by clicking the Add Fields button at the bottom of the form. You can choose from existing fields or create new ones:
Existing Fields

Create New Fields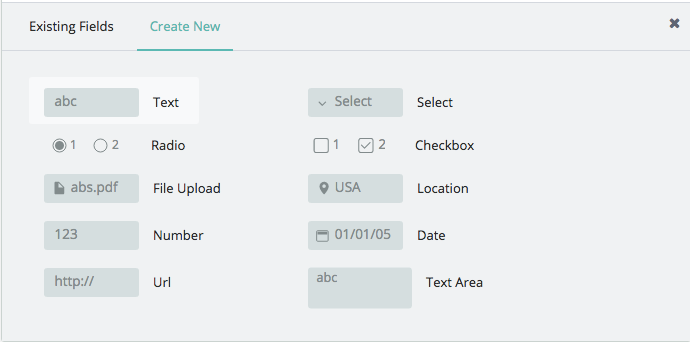 Once you've determined the field you want, you need to edit the field Settings: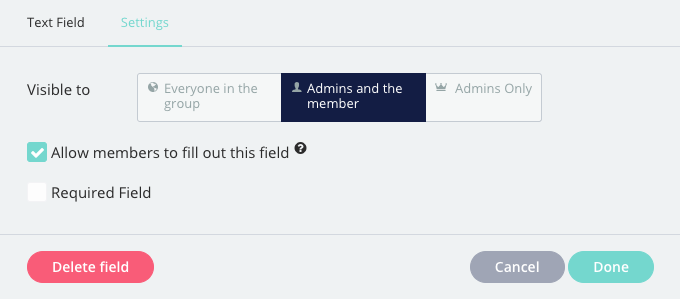 Fields have 3 visibility options:
Everyone in the group: data in these fields is visible to everyone in the group inside the Lounge --> Member Directory.
Admins and the member: data in these fields is only visible to the admin and that specific member to whom the profile belongs (i.e. Phone Number)
Admins Only: data in these fields is only visible to the admins, the member does not see this field on the form, nor knows that this data exists about them in the system. It is a completely hidden field.
Once you choose the visibility setting you want, you can set whether it's a required field, and if the member can fill out the field or not. A great example of a field that members can see but not fill out is a designation based on payment or status, such as Platinum Member vs Regular Member, or Founder vs Mentor, etc.
Repeat this process for every field you add. You can always edit fields later.