Once you've created your event, you can continue to add or remove event attendees. You can also edit their RSVPs on their behalf.

To edit the event attendees, go to the event page and click the event you want to edit.
To add more recipients to the event click the Invite Members button and select the recipients you want to add: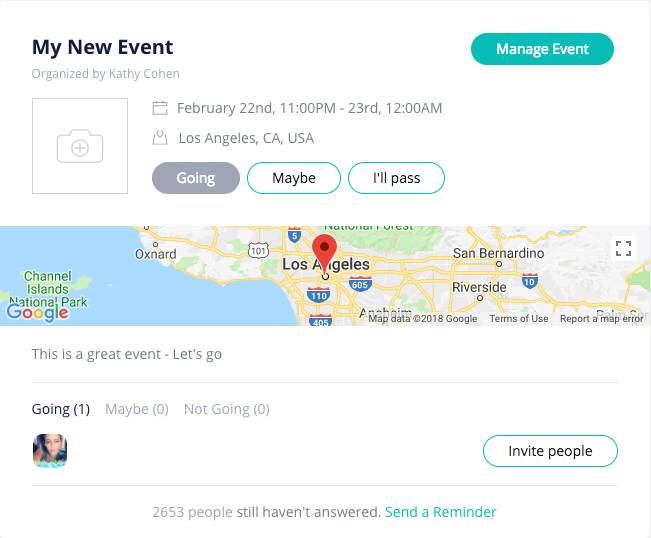 To manage the existing attendees, click the Manage Event button and choose the Manage RSVP list button: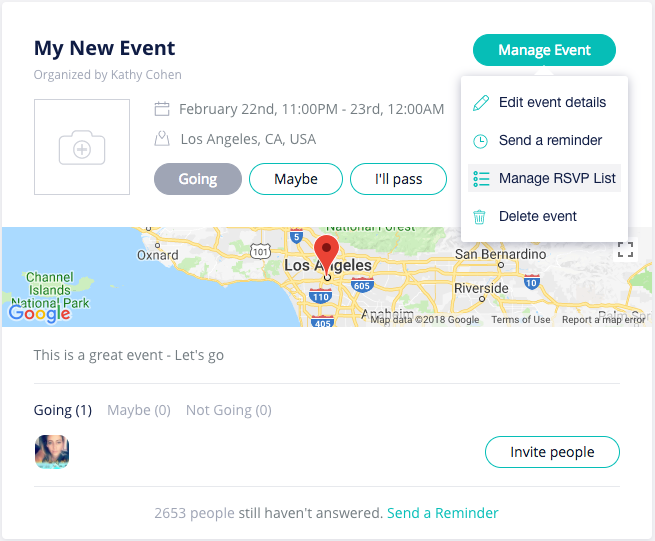 In the pop up window choose the recipients you want to view: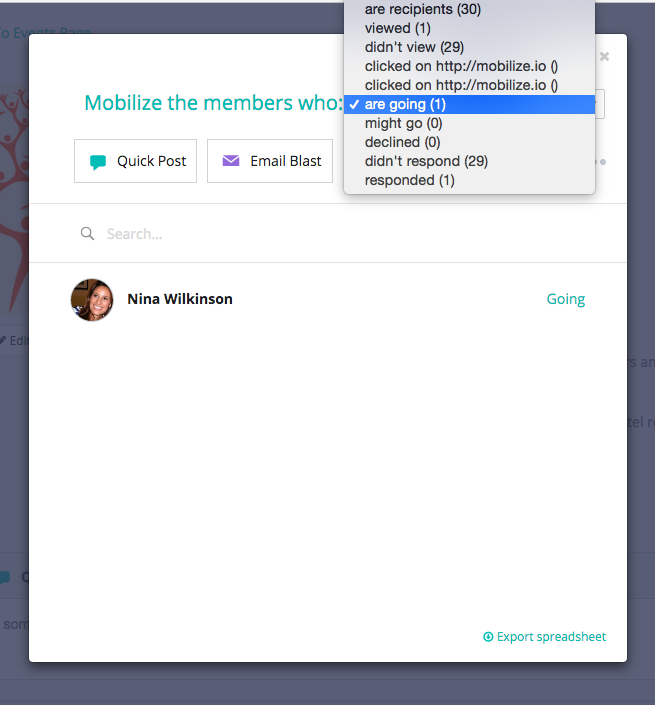 To change an attendee's RSVP, search for the member, and click the pencil to the right of their name: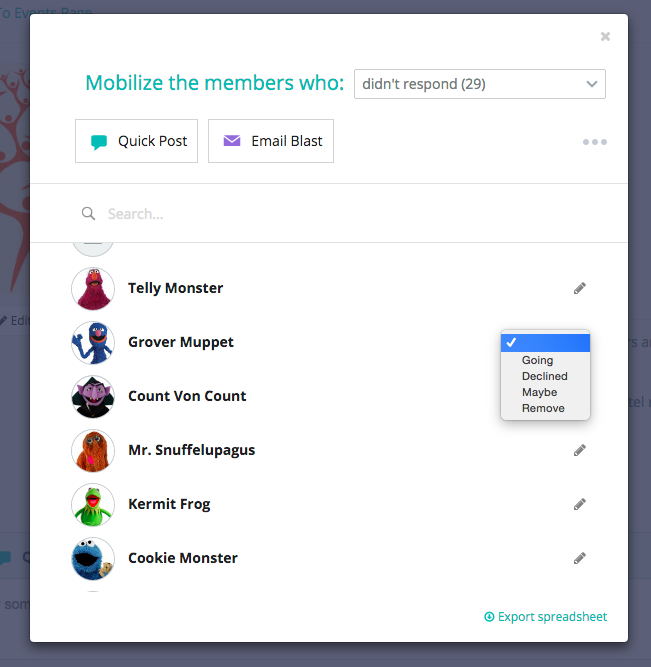 Update their RSVP accordingly. If you want to add the event to their calendar automatically, you can:

If you want to export the list of attendees, click the Export Spreadsheet button at the bottom: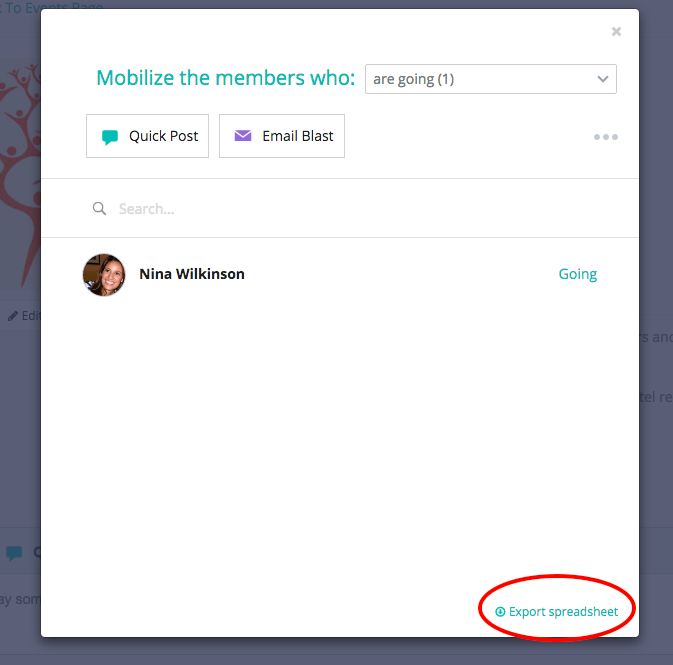 To send a reminder to your recipients, click the Send a Reminder button: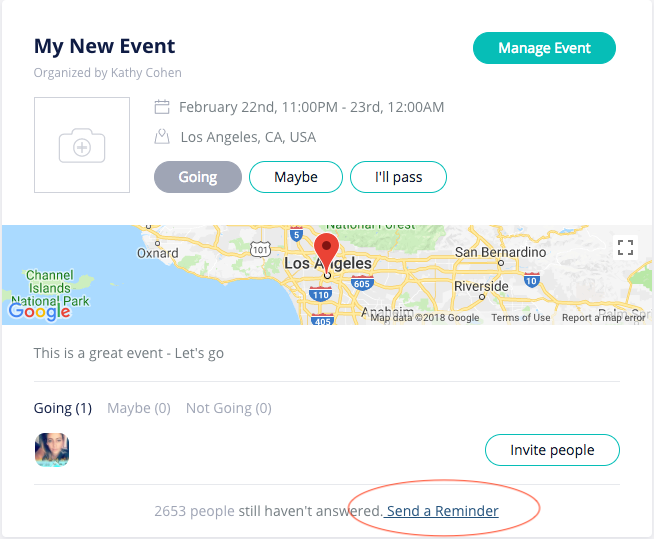 To delete the event, click the "Manage Event" button and choose Delete Event.