Control how many emails your members receive from the Lounge (Instant posts & replies, Instant posts, Daily Digest, or No Email)
As a manager, you can control the email frequency and amount of emails that go out to your group members.
Each member can later update their own preferences (link) under their own account settings. If a member changes their own email preferences, they override the default group settings for themselves only.
Finally, as a manager, you can still have special permission to override more limited email settings like Daily Digest or No Email and push an email announcement to your group members.
Group Email Frequency options
When do you want your members to get emails about posts in the Lounge? You have 4 options to choose from as group defaults:
Instant posts & replies
Instant posts
No Email
Your members can over-ride the group default and choose their own settings. Here's how each of the 4 options works:
1. Instantly (Posts & reply-all comments)
Everyone will get notified by email once a post or reply is created. Your members will receive real-time activity notifications from the group. It is a regular email where they can click reply-all or reply, just like a regular email thread. In your settings, make sure to uncheck Disable comments notifications, so they are in effect enabled and reply-all is turned on.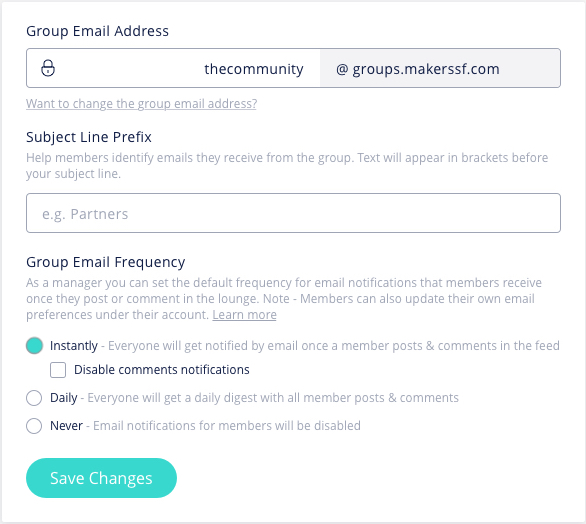 Members can always opt out of a particular post thread and all of its replies, by clicking Unfollow Post on the footer of any email.
Please note that Instantly (Posts & reply-all comments) is available on the Pro paid plan. On the pricing page, this is referred to as the Mailing List feature. All other options below are available in the Free plan.
2. Instantly (Posts only)
You have an option to reduce the amount of emails sent by muting email notifications for comments. To do that, check the box to Disable comments notifications in your Email Settings --> Group Email Frequency. Reply-all comments will still be visible in the platform. Only members who opt into the post by participating with a comment will get email notifications of reply-all comments on that post.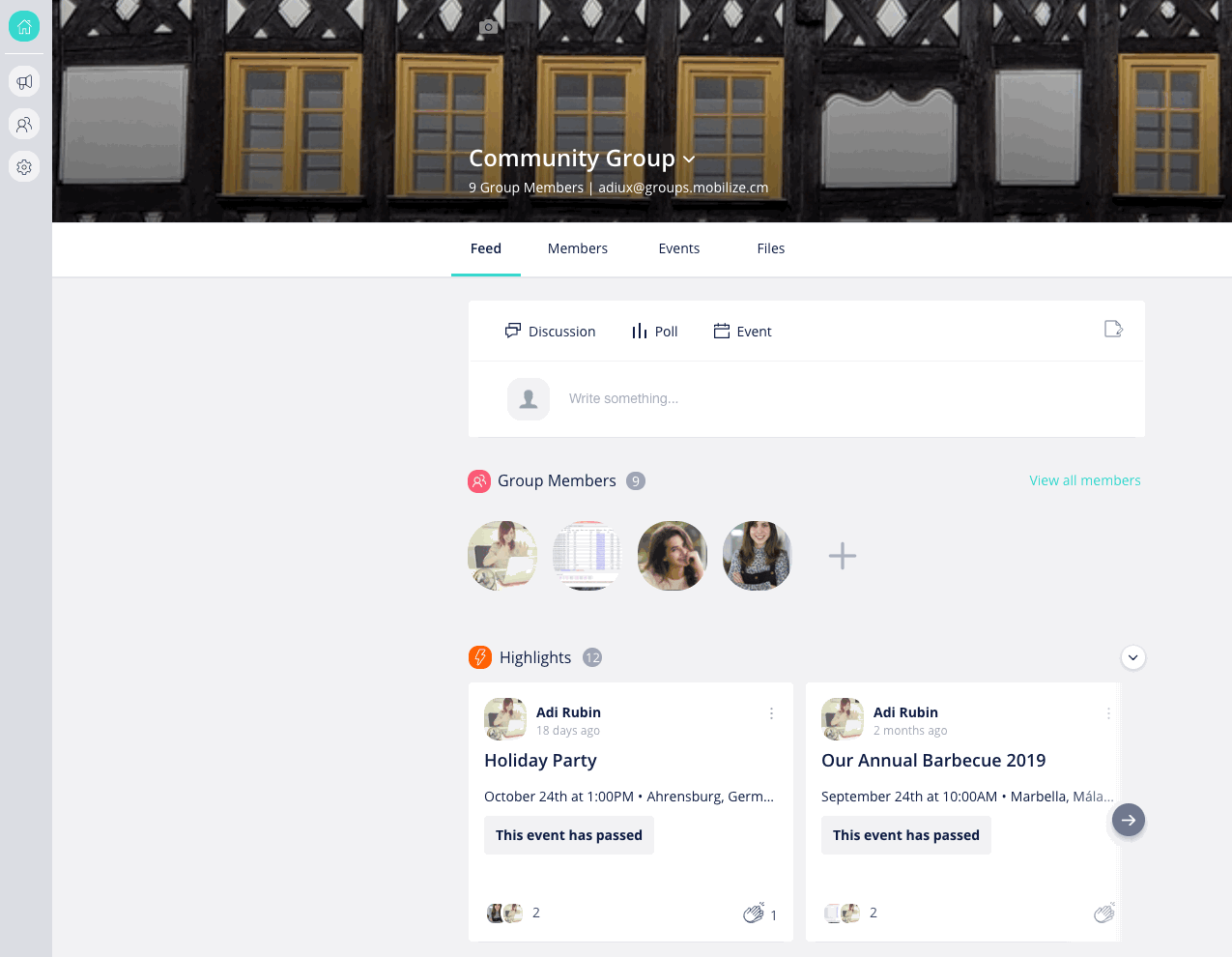 Remember, if you DO want your members to get reply-all comments in their email inbox, uncheck that box. Unchecking the box for reply-all to go out via email is available in the Pro plan and above.
3. Daily Digest
Everyone will get a daily digest with all or some of the posts and comments created (up to 3-5 posts can appear in a digest, depending on their length and number of comments). For more information about Daily Digests, please look at this help article
4. Never
Email notifications for posts and comments will be disabled completely. Members can see notifications in the mobile app or if they log into the platform in a web browser.
Manager Posting Capabilities
As a manager, you have 2 super capabilities that you can choose from when posting in the group.
Post Only - Means that you post in the Lounge feed according to the default email settings of the group, which could be instant, daily digest, or no email.
Announcement - This means you OVERRIDE the group email frequency default settings, and the post is sent by email instantly to all members. Here's how it looks: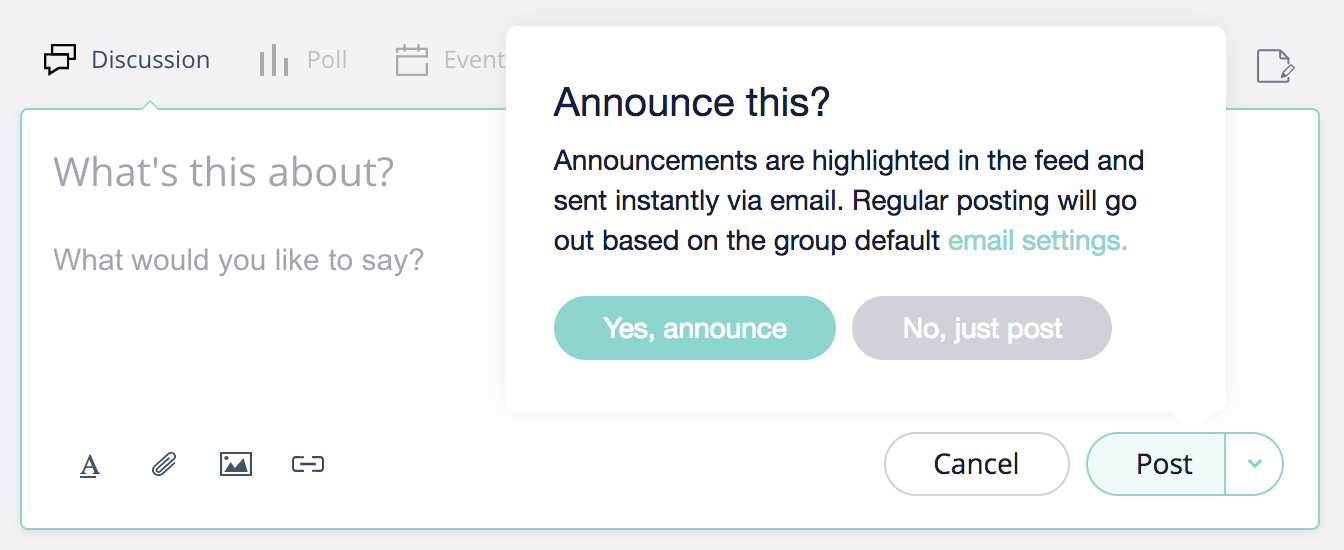 More details about manager announcements here.