You can see the following analytics about your community and members:
Message-level engagement analytics
Community-level trends and most active members and groups
Member subscription status
Member activity history
Here are more details about each of those 4 types of analytics.
1. Message Engagement Analytics

For every message, you can see top level stats, or dive in by clicking on any of the figures.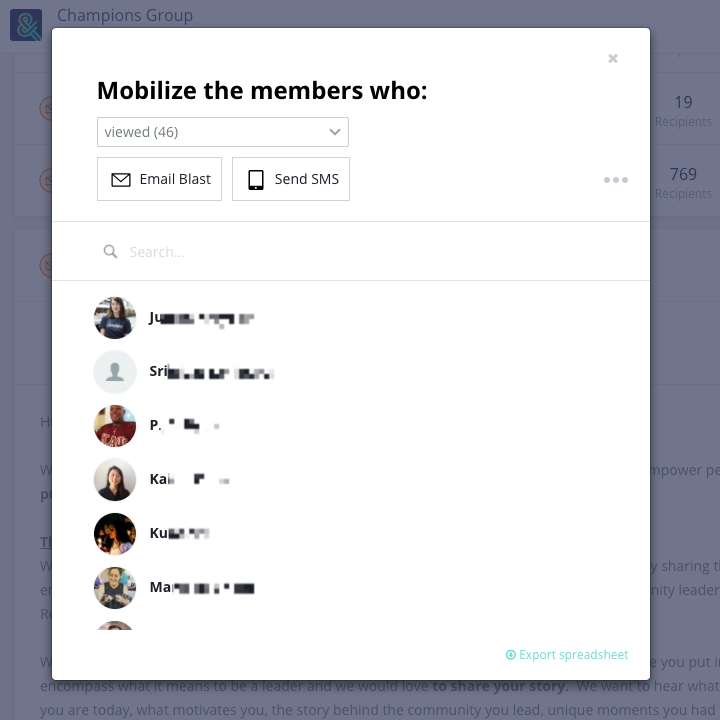 You can also take action and follow up with a specific subset of your message recipients, based on how they engaged with your message. The follow up action can be an Email Blast or you can add them to another group.
In the drop down menu of Mobilize the members who..., you can see all possible engagements to update the member list below.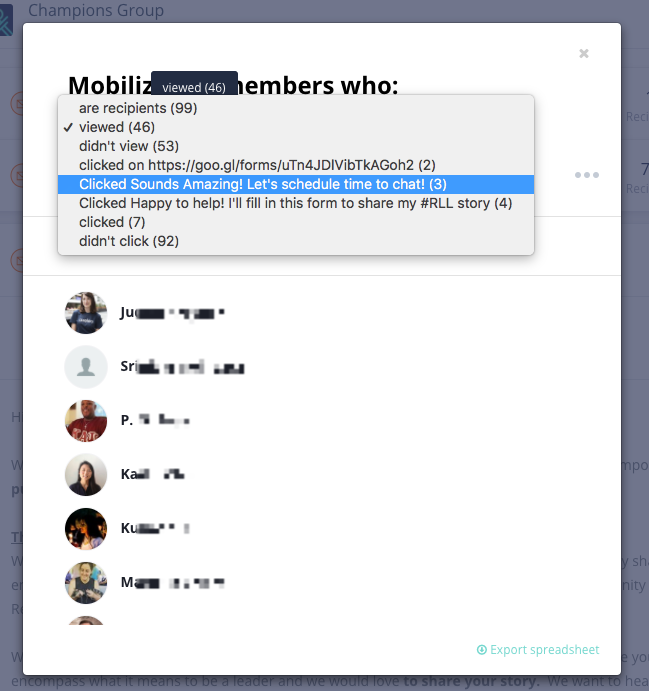 You can even poke the people who didn't engage!
2. Community Analytics
In the paid plans, you can see the following metrics:
Total
Posts
Groups
Admins
Members
Registered Members
Pending Members
Overtime by month/week/day
Last month/week/day
Posts open rate
Most active groups
Most active members
What does most active mean?
The status of "most active" refers to all activities excluding view, i.e. did the member click, reply, RSVP, post, etc.
3. Member Subscription Status
In your manager's Member Database, you can see columns for Lounge Emails and Manager Emails. Here you can filter subscription status by Subscribed (Instant), Daily Digest, or Unsubscribed (Never) across all members in that group.

4. Member Activity History
For each member, you can view all their profile data and activity history: