Daily Group Digest is a great and easy way to quickly keep up with recent activity within a group in the community.
Note: The Post creator's Posts will not be included in their Daily Digest although they can be in the Daily Digest of other members of the community. Also, if a member is mentioned in a Post, that Post will also be excluded from their Daily Digest as they could receive a mentioned email notification if their settings are on.
Every day, community members get an email around 8 am Eastern Time containing 1-5 Posts in chronological order from the previous day (the number of Posts depends on their length and when they were posted). For example: at 8 am on June 30th, members will receive an email containing Posts from June 29th from 12:00 am to 11:59 pm.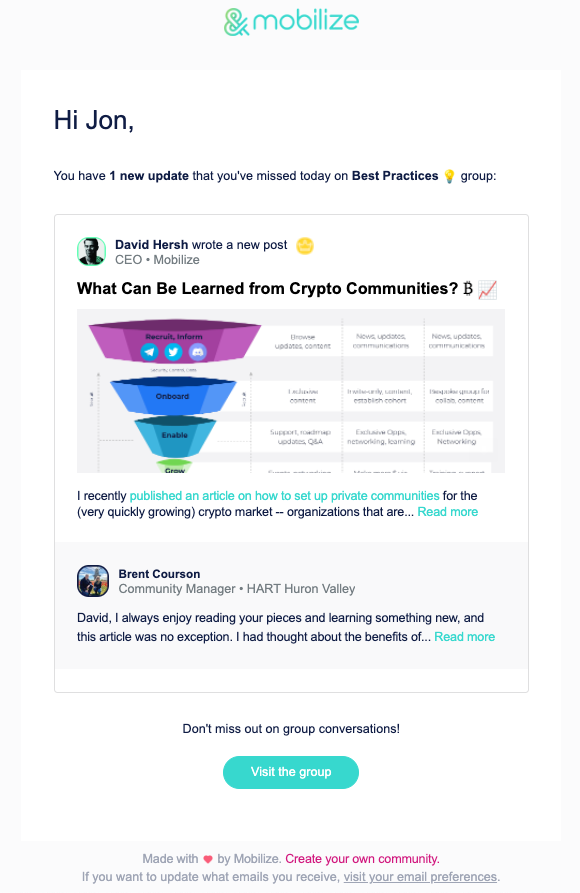 Easily jump right into any Post by clicking it in the email. Members will then be taken directly to the Post and see any Comments or updates.
To activate this email, go to the chosen group, choose the Settings (gear) icon in the manager menu, choose Email Settings, toggle the option a digest of the new posts from each day so it is on (to the right), and click the Save changes button.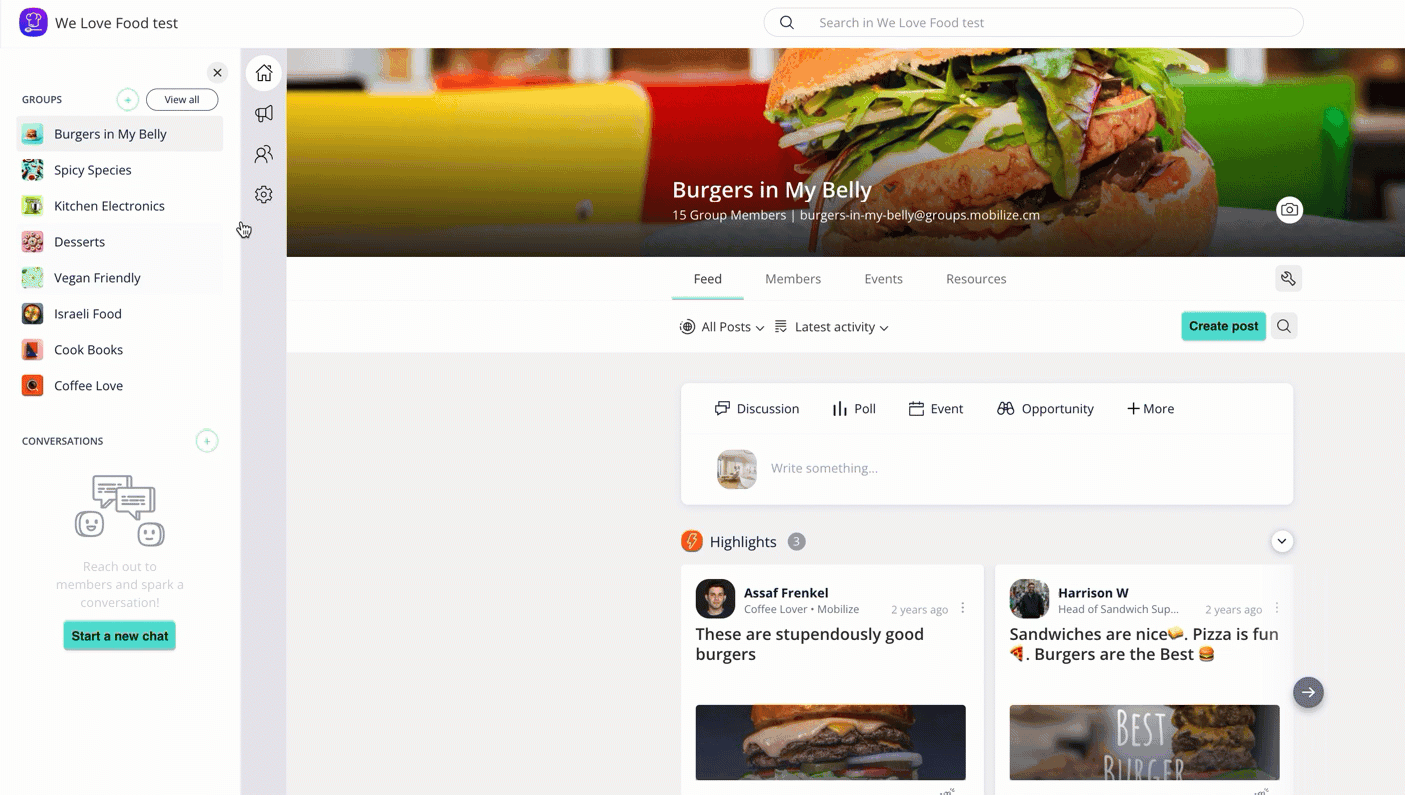 Note: Events are not included in the Daily Group Digest since they are in Community Highlights.
*Tip: Members can update their email settings right from their email or from within the community.
Want to change the email notification frequency for each group? Check out this article.
Community Highlights are also available. Click here to view the article.