Get a better sense of the opportunities within each community by seeing all the groups in one easy-to-understand place.
Click the links below to be taken to each section:
How to View Groups
Many communities have multiple groups you may be a member of. To view all the groups you are a member of, click View all next to Groups in the upper left (please note the Suggested Groups are groups you are not a part of).

From the group switcher, click View All to see all the groups.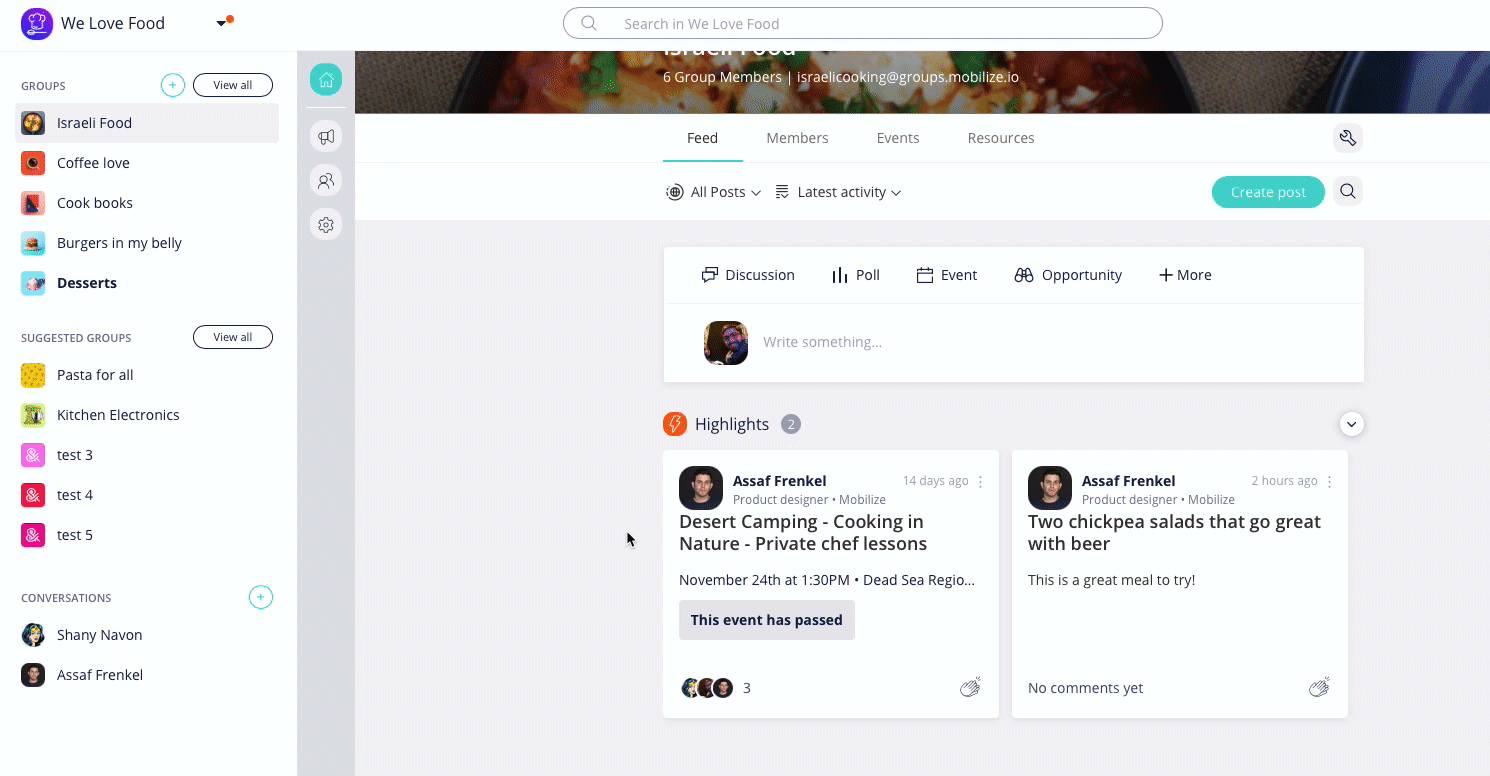 How to Join Groups
Members can see some Suggested Groups located in the group switcher on the left-hand side of the community page. To see all groups available to join, click View All. Click Join to be taken into that group.
Check out all the other groups available to join in the community, fill out any registration form if necessary, and get started in the group!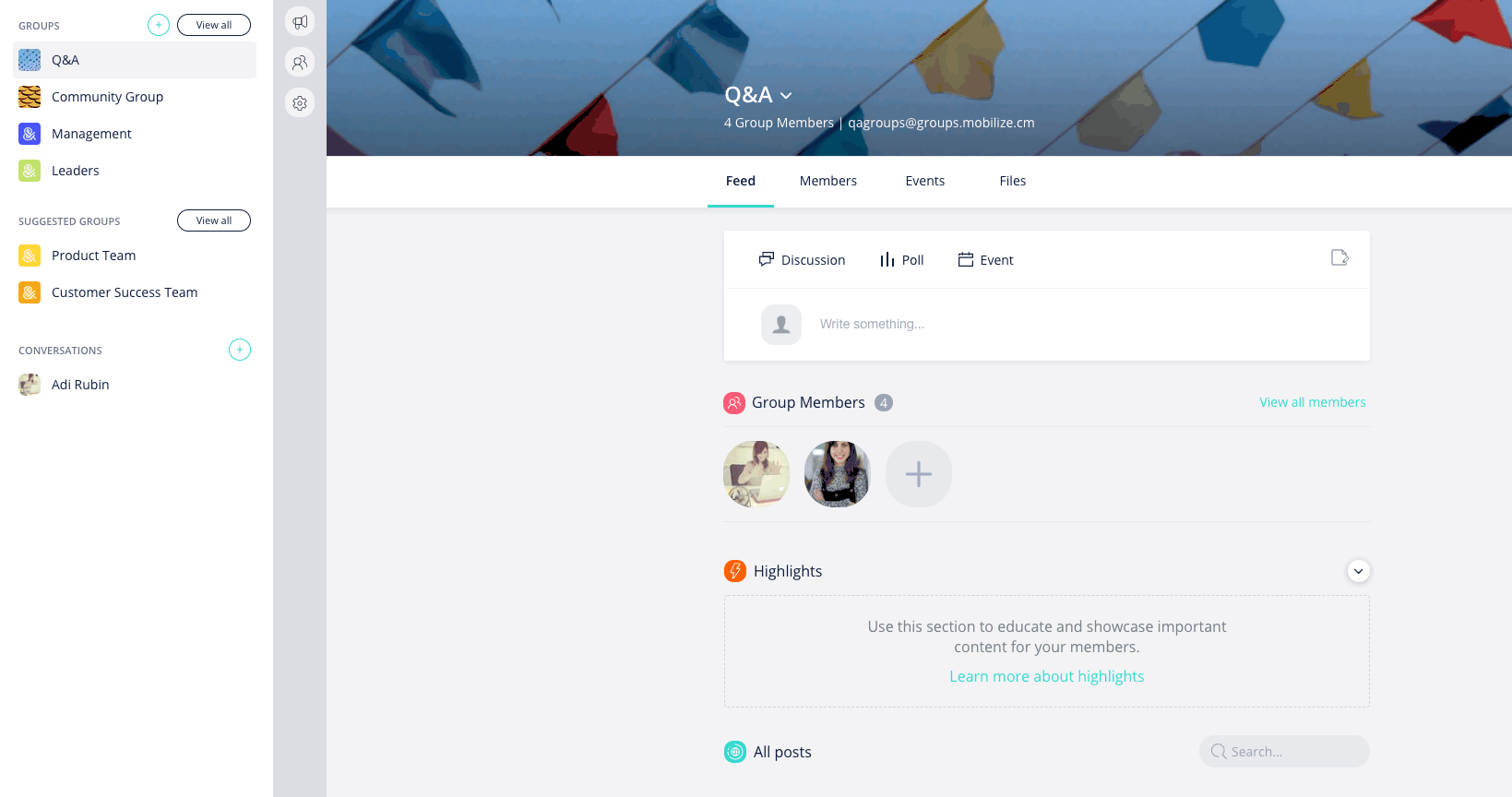 *A manager may need to approve the registration before a member has full access to the group.
If you are a member of a lot of groups, we help organize your group switcher alphabetically by the top-level groups.
From the Web:

On the Mobile App: